Looking for the perfect gift? Why not treat yourself, and the people you care for, to one of our special celebration packages or extra treats?
Celebrating a wedding anniversary or retirement should always be a great occasion – but a Fred. Olsen river cruise gives you the chance to make it extra special. We'll do everything we can to help you celebrate in style. The crew will be delighted to make this an unforgettable river cruise holiday because if it's special for you, it's special for us.
Welcome Aboard Package
Surprise the ones you love, whether you're cruising with them or not, with our Welcome Aboard package. A card will be placed in the room to say who the gift is from, or you can forward your own message. This package includes a floral bouquet on arrival, sparkling wine, canapés, chocolates and a fruit basket..
£95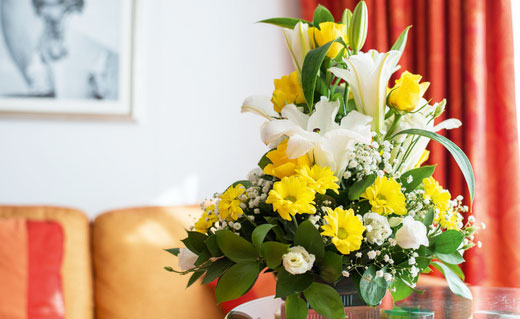 Retirement Package
If you're celebrating the start of the rest of your life following retirement, then our retirement package is for you! The package includes Champagne, canapes, a congratulatory card and special cake.
£95
Anniversary Celebration Package
Our Anniversary Celebration package is a great way to make your occasion all the more special. For just £95 per couple, you'll find flowers and canapés in your room when you arrive, and sparkling wine and a celebration cake, accompanied by a special congratulations card, will be given to you on your special day.
£95
Extra Treats
We appreciate that sometimes a smaller gesture is more in keeping with what our guests might desire. With this in mind, we can organise a range of individual gifts as shown below.
Flower arrangement | £35
Fruit basket | replenished daily for £20 (Please note: on back-to-back cruise bookings (bookings containing more than one consecutive cruise), the fruit basket will be replenished through the first cruise only).
Chocolates – Petit Fours / 5 pieces | £15
Champagne | from £75
Sparkling wine | from £30
On board Spending Credit | from £10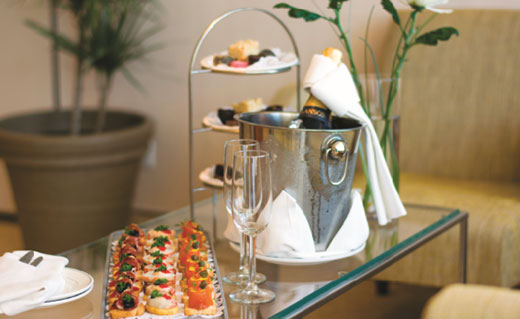 To book any of the Celebration Packages or Extra Treats please contact our Guest Services Department on 0800 0355 145 (open from 9am-5pm Monday to Friday).
Unfortunately, orders cannot be accepted within six working days of cruise departure. Should a Payable Extra be cancelled six days or less before your cruise departs, a cancellation fee of 100% will be charged.
Please note: Unlike on Fred. Olsen ocean cruises, complimentary landmark anniversary & birthday packages are not available on Brabant cruises.