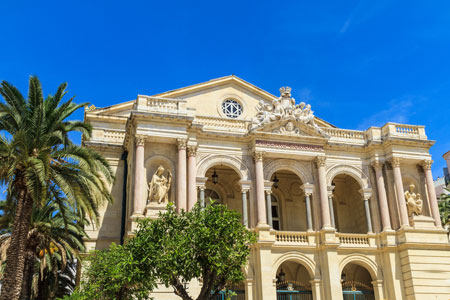 With a beautiful natural harbour and surrounding hills topped by forts, Toulon has long been one of France's main maritime centres. In the old town, close to the harbour, the Romanesque Cathédrale Sainte-Marie-Majeure dates from the 11th and 12th centuries. In front of the town hall and the naval museum, the columns are carved figures of men, known as atlantes or caryatids – it is a style borrowed from Ancient Greece. The naval museum itself is interesting, with models of ships, displays about galley slaves and pirates and equipment ranging from wheels to figureheads. The Toulon Museum has collections of art from the past 500 years.
On Cours Lafayette in the Old Town there is a fabulous open-air market selling fresh fruit, vegetables and charcuterie. It's open every morning apart from Monday and it's worth visiting just to savour the smell of fresh herbs and lavender that hangs in the air.

Destination Highlights
Le Lavandou
Situated between Toulon and St. Tropez in the south of the Cote d'Azur Var. located on the shores of the Mediterranean it stretches over 12 kilometres of coastline with 12 beautiful golden sand beaches.
Naval History
Toulon Naval base is the second largest naval port in France, the base is home to the French navy Mediterranean fleet. Built in the 16th century, the port housed many major
warships, unfortunately during the destruction of World War II the port was bombed by Frances allies and was later reconstructed and modernised.