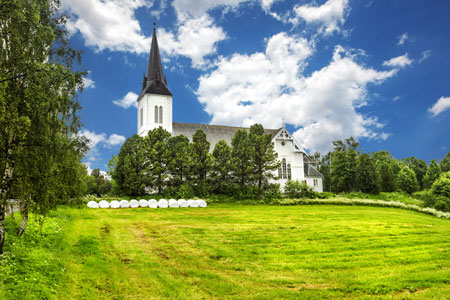 Sortland, the largest town of the beautiful Vesterålen archipelago, is one of Northern Norway's most unique destinations.
Nicknamed 'Blue Town', Sortland is almost entirely painted in various shades of blue, thanks to any idea put forward by artist Bjorn Elvenes at the start of the new millennium. Elvenes proposed that – with the help of other local artists and residents – Sortland should become a living 3D painting, and today the town's mix of architecture, comprising Swiss style wood, concrete and glass structures, is an exhibit of his vision.[ReadMoreMob] It's worth exploring the town to see how the blue colour scheme is developing alone, though there are plenty of attractions such as interesting art exhibitions, a beautiful early 20th century church and the pretty downtown, where you can enjoy 'Writings on a Field of Blue'.
Visiting Sortland offers chances to seek-out Vesterålen's natural treasures, too. Rugged, unspoilt countryside landscapes and miles of gorgeous island coastline are within reach, while the archipelago and its surrounding waters are also home to diverse wildlife, from seals and seabirds to whales. In the summer months it is possible to experience the magical midnight sun here; and in the winter, visitors might be lucky enough to witness the awe-inspiring Northern Lights.
Top Experiences
The Blue Town
Many of Sortland's buildings are painted in varying shades of blue, leading to this curious nickname. The project was started by artist Bjørn Elvenes in 1998. Elvenes envisaged Sortland as a three-dimensional painting, and a stroll through the downtown area displays the 'writings on a field of blue' (meaning literary decoration of the blue walls of the city) in the best possible way.
Møysalen National Park
The main attraction of this nature conservation area is Møysalen, a dramatic 1,262 metre mountain. Wildlife species here include white-tailed eagles, moose, otters, mink and foxes.
Arctic Char
This fish thrives in the cold arctic waters. The fish has a rich taste similar to trout and salmon, and is a light pink in colour. Nearby Sigerfjord Fisk is the world's largest producer of and also has a shop in Sortland.
Cruises to Sortland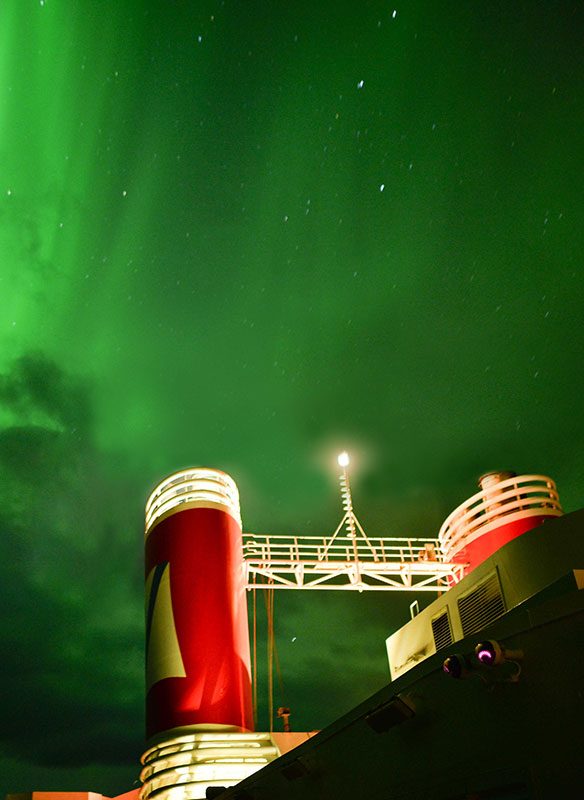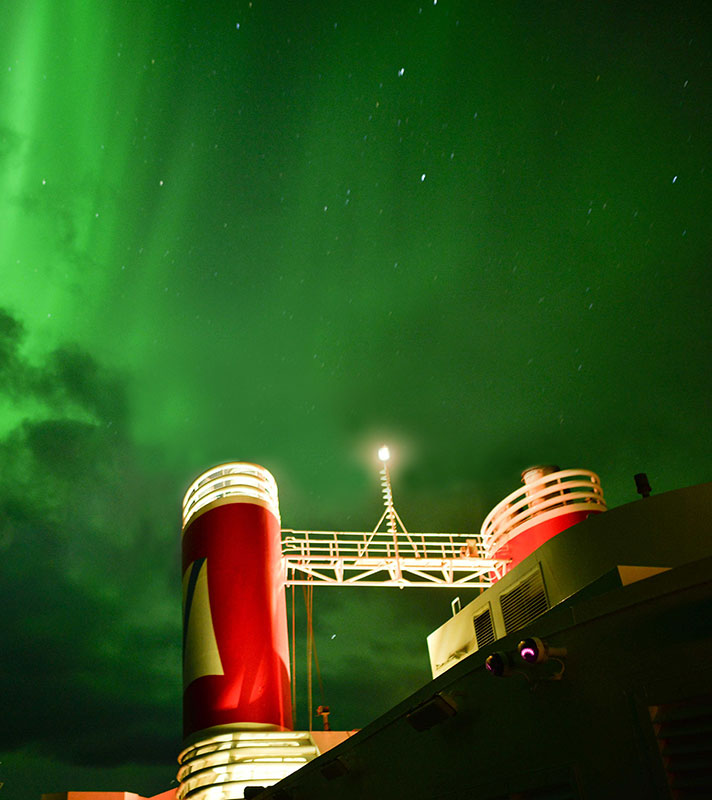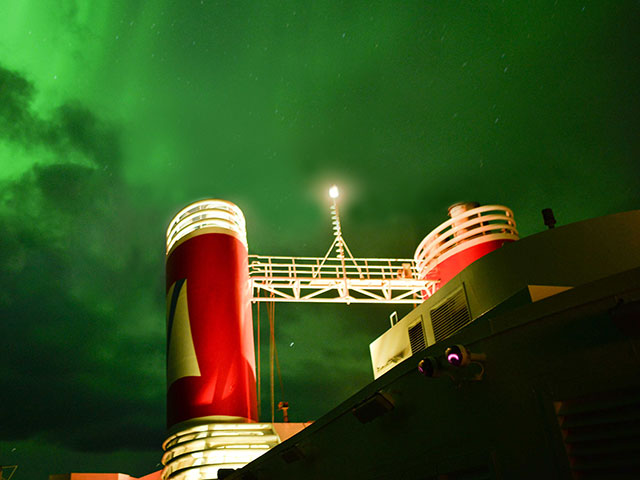 In Search of the Northern Lights
• S2228A
Liverpool
Borealis
Sun 13 Nov 2022
11 nights
Visit Tromsø for a chance to seek-out Aurora Borealis.
Experience a taste of Sami community life at Alta.
Scenic cruise by Torghatten and the Seven Sisters mountains.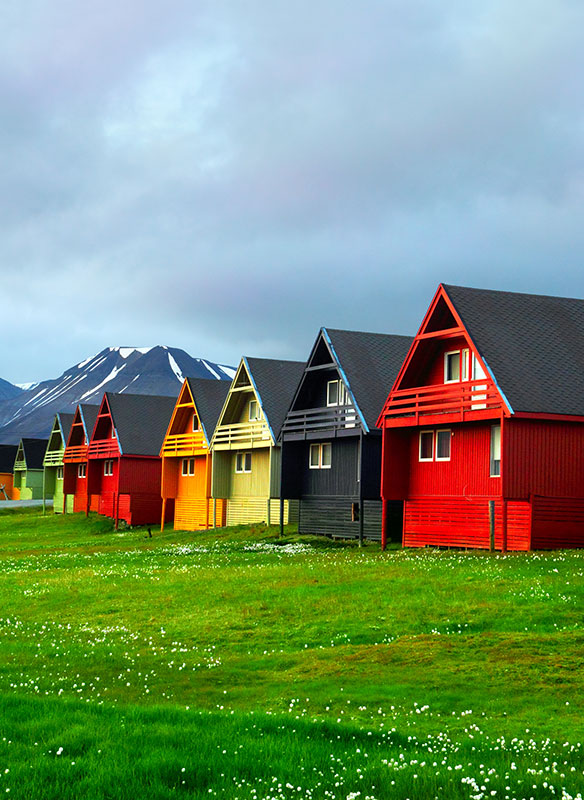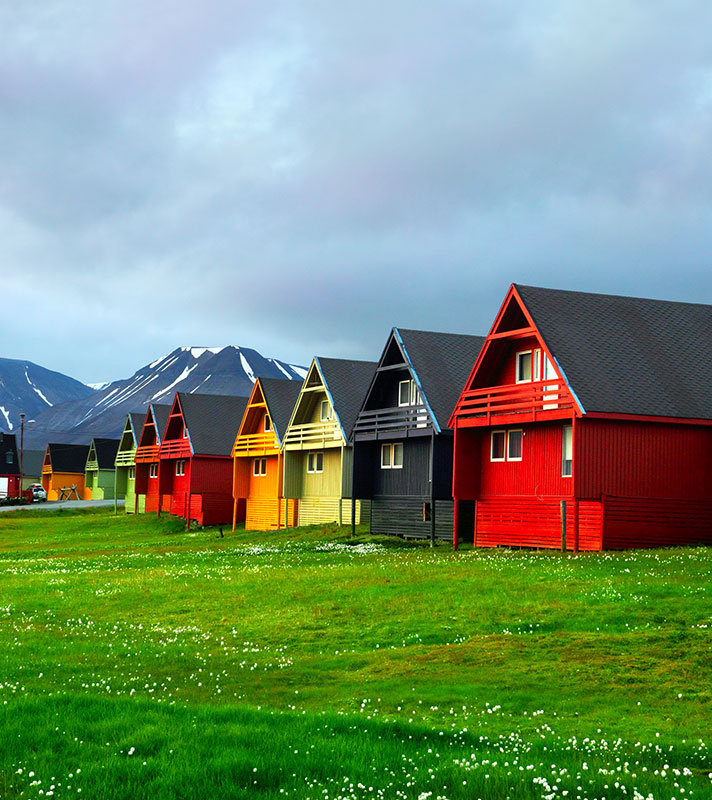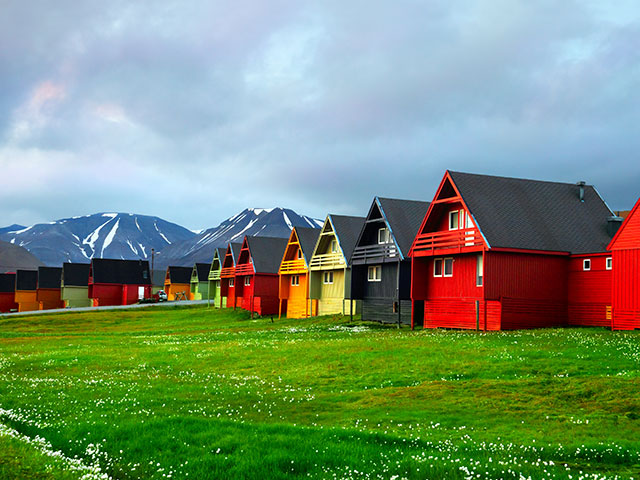 Rugged & Remote Spitsbergen with the Midnight Sun
• L2317
Rosyth (Edinburgh)
Balmoral
Wed 19 Jul 2023
15 nights
Experience a taste of past and present life
Spot whales with the on board ORCA team
Witness the midnight sun within the Arctic Circle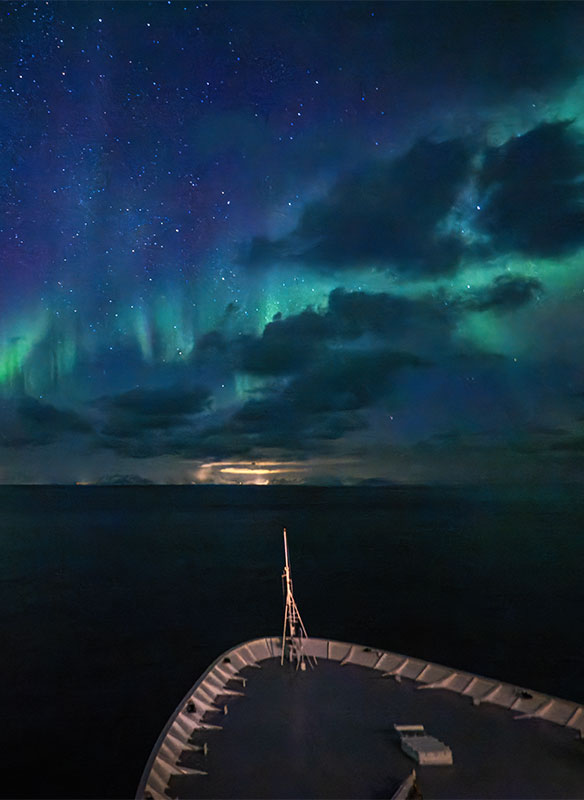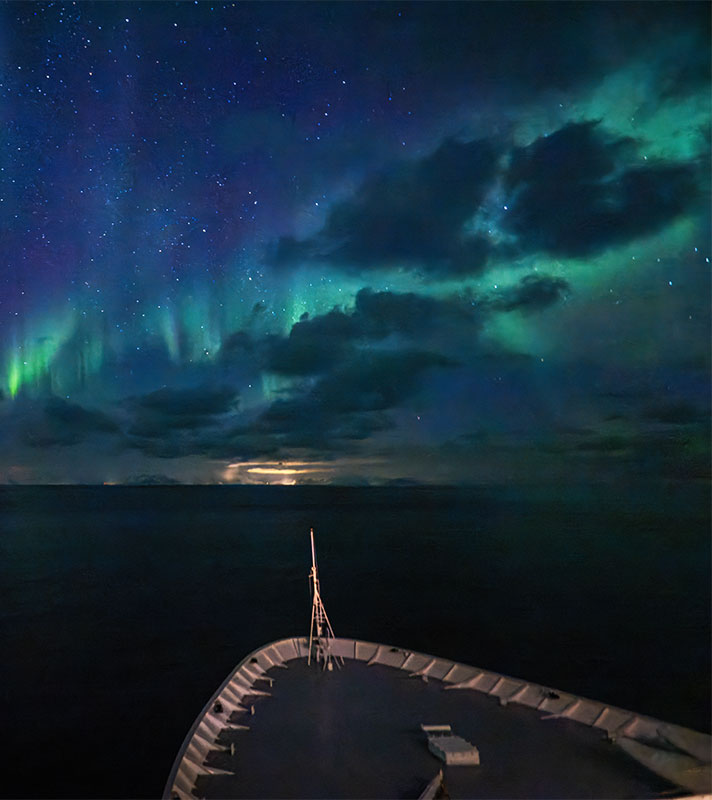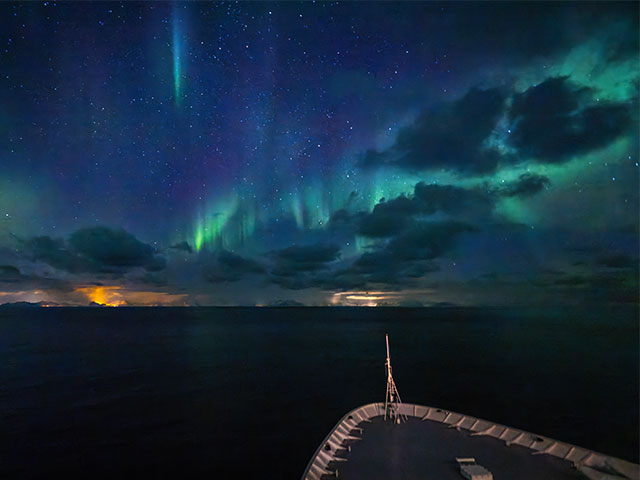 In Search of the Northern Lights
• S2228BFS
Belfast
Borealis
Mon 14 Nov 2022
10 nights
Search for the Aurora Borealis from Borealis and ashore in Tromsø
Spend time with local Sami communities in the wilderness
Tick off the experience of crossing the Arctic Circle