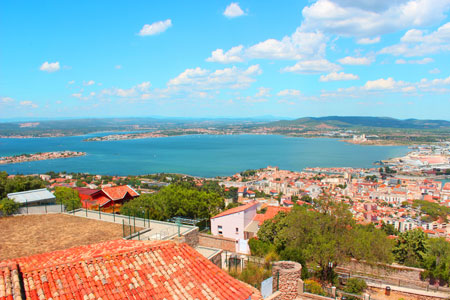 In historic Languedoc-Roussillon, Sète is the Mediterranean's largest fishing port and a bustling harbour town. Sète is bordered by the Étang de Thau, a biodiverse saltwater lagoon in the southeast French region of Occitanie.
The authentic mood of the colourful Vieux Port, normally reserved for fishing boats, complements the town's mellow facades, pedestrian streets and shaded squares – all of which offer options for a delightful stroll. The quality of its light has attracted many artists, and the Paul Valery Gallery houses many interesting works.
Across a narrow isthmus, Sète's Mediterranean coast is lined with sandy beaches. The top of Mont St Clair offers fabulous views of the city, known as "Venice of the Languedoc" given its network of canals, bridges and quays. Many flock to the main canal in the summer for a number of jousting events.