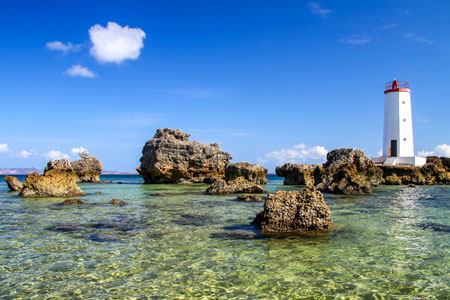 The Californian city of San Diego on the Pacific coast is renowned for its idyllic climate and 70 miles of pristine beaches. Self-proclaimed as 'America's Finest City', San Diego's confidence, sunny countenance and laid-back personality seems to filter down to its inhabitants.
This quintessential California beach town offers a swathe of attractions. The huge Balboa Park is the site of the renowned San Diego Zoo, as well as numerous art galleries, artist studios, museums and gardens. Other popular highlights include SeaWorld San Diego, a Safari Park, and LEGOLAND, while the city's deep harbour is home to a naval fleet, with the USS Midway, an aircraft-carrier-turned-museum, open to the public.
San Diego's lively downtown is a heavily gentrified area with a vibrant cultural scene and plenty of restaurants, shops, and nightlife. The nearby Mediterranean-like La Jolla is a smart seaside area known for its rugged coastline, hiking trails and sandstone canyons – plus the world-renowned Torrey Pines Golf Course sat atop sea cliffs. Alternatively, head out to East County for gentle foothills, mile high mountains and historic mining towns.
Destination Highlights
Balboa Park
1,200 acres of urban parkland containing museums, theatres and the San Diego Zoo. This verdant stretch amongst the city of San Diego is one of the defining characteristics of the city and amongst the largest urban parks in the world. Nearly three times the size of Hyde Park, this huge space is comprised of gardens, green belts and natural vegetation zones as well as paved open spaces giving a sense of freedom and expanse.
La Jolla
A hilly seaside community within San Diego, occupying seven miles of Pacific coastline. This area owes an huge amount to a single individual: the journalist and philanthropist Ellen Browning Scripps, who gave the majority of her fortune to her adopted home. La Jolla sits at the base of the prominent Mount Soledad, location of the last home of Dr. Seuss.
Old Town
The original settlement and historical heart of the city, the Old Town began life with just a mission and a fort. This area retains a surprising amount of the ambience which must've defined it when it was simply called San Diego, with authentic food served in restaurants and strolling mariachis parading the streets.