Situated between two of Italy's most beautiful and best-known destinations, the Amalfi Coast and Cilento National Park, the lively city of Salerno is – perhaps unsurprisingly, but not justifiably – overlooked by many visitors to, and explorers of, the gorgeous Campania region.[ReadMoreMob]
However, the loss of the 'over lookers' is certainly the gain of those who do take the time to visit and explore Salerno; there are centuries of rich history – influenced by the Romans, Goths and Byzantines – to delve into here, landmarks, monuments and museums and aplenty awaiting discovery, and authentic local life to immerse yourself in.
Whether you choose to see the medieval churches and capture the gritty elegance of the neighbourhood trattorias; sample traditional cuisine at the finest restaurants, or people watch at one of the cafés over a proper Italian espresso; or take a stroll along the picturesque, tree-lined promenade, Salerno is sure to get under your skin.
Cruises to Salerno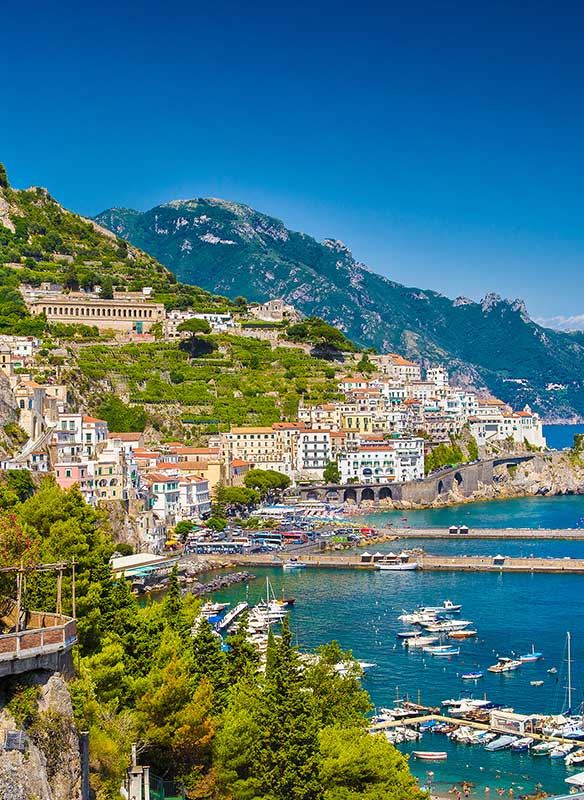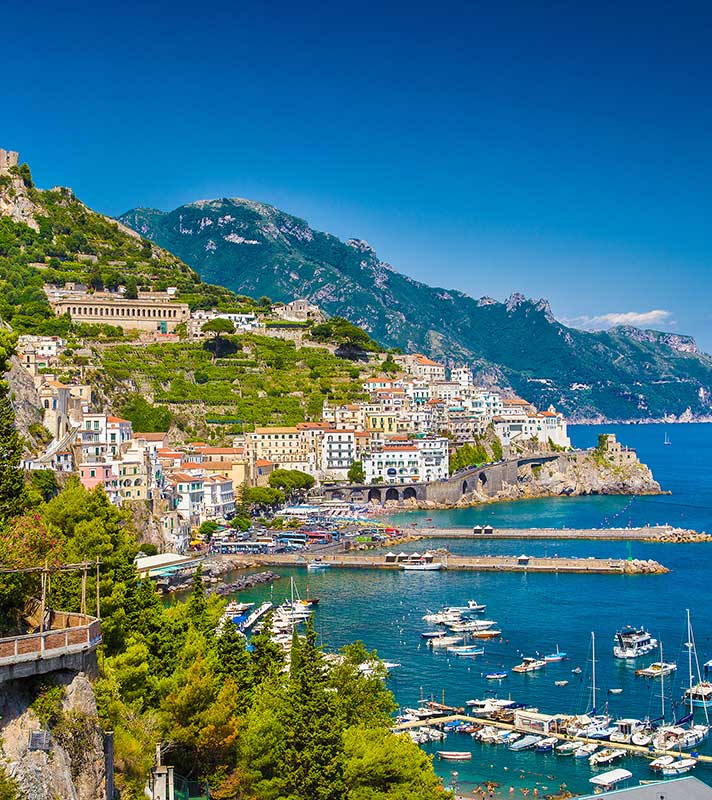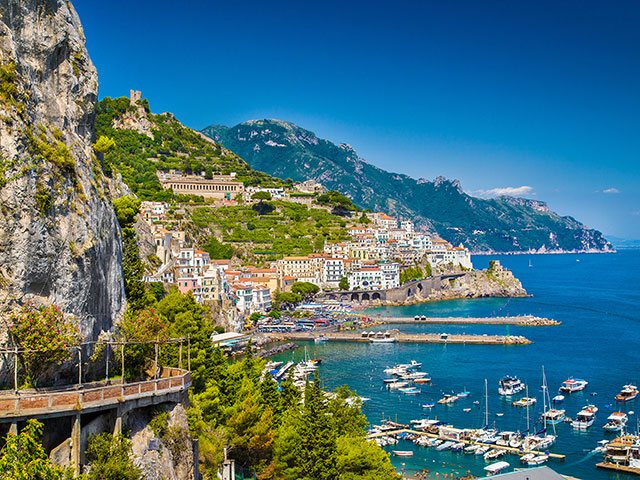 Discover the Amalfi Coast
• T2216
Southampton
Bolette
Sun 17 Jul 2022
15 nights
Explore scenic Amalfi & Sorrento
Visit the islands of Capri, Corsica & Menorca
Tour to pretty Positano & Bonafacio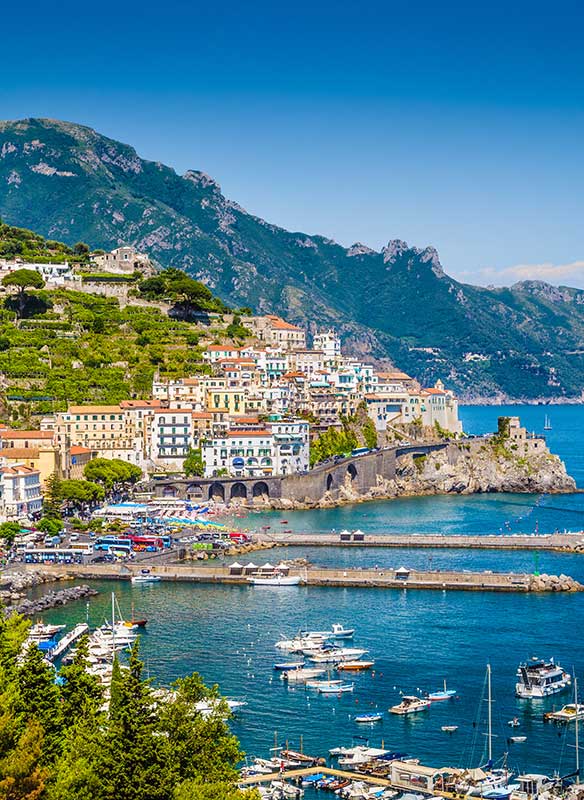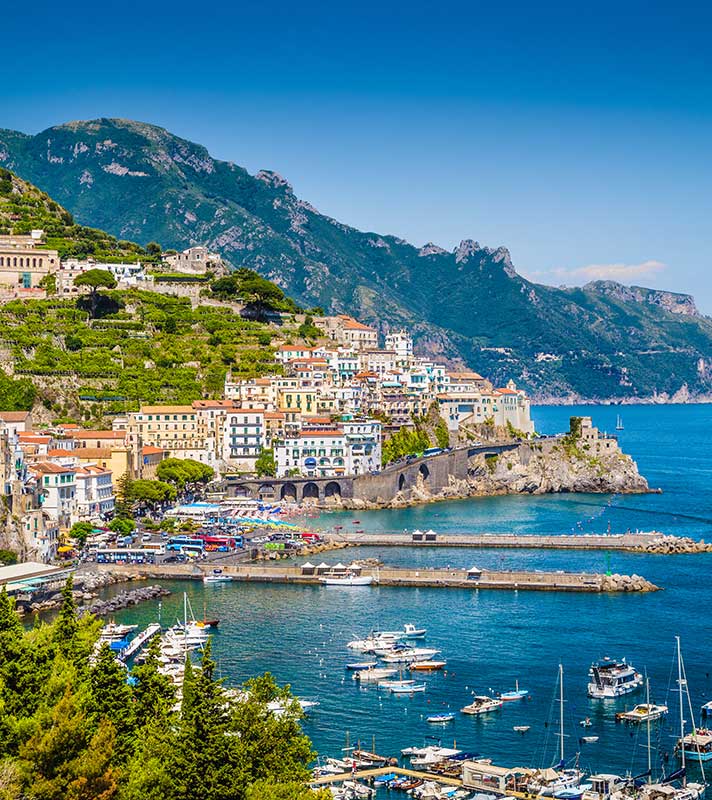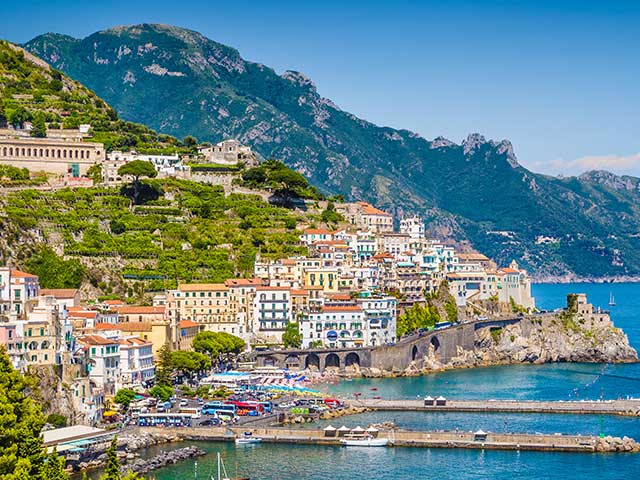 Discovering the Scenic Amalfi Coast
• S2320
Liverpool
Borealis
Sun 17 Sep 2023
16 nights
Experience Italy's beautiful Amalfi Coast to the full, from Borealis and ashore
Revel in the coastal scenery, discover Roman sites and more, in Amalfi, Sorrento & Salerno
Away from Amalfi, there are chances to explore ancient Rome and Cagliari