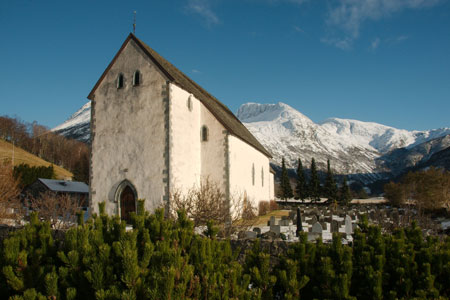 Tucked away between majestic mountains and rolling valleys at the heart of the Hardangerfjord, picturesque Rosendal is a truly memorable experience, not least because of the stunning journey along Norway's second longest fjord to get to it.
Once ashore, most attractions in this pretty village can be reached on foot, including the 13th century Kvinnherad Church, the fascinating Shipbuilding Museum, found down by the harbour, and the only Barony in Norway. Sat atop a hill overlooking the village, the Barony is a small castle which dates back to 1665. Today it's an interesting museum featuring a collection of tapestries, literature and porcelain, and an enchanting Renaissance rose garden.
While Rosendal itself is a wonderful place, the incredible natural scenery further inland is simply unmissable. Folgefonna National Park is a wonderland of ice-sculpted landscapes and glaciers, and includes Norway's third largest glacier, the Folgefonna. The area is one outstanding photo opportunity. Explore a little further, and the astonishing sights of the Bondhusbrea Glacier and Furebergfossen Waterfall can be discovered.