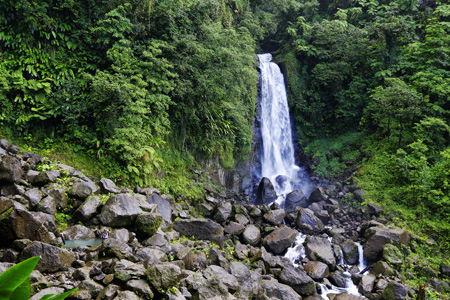 Roseau, Dominica's capital, is a compact, vibrant and charmingly chaotic city. The narrow streets, lined with 18th century Creole architecture, lead to beautiful gardens and a smart waterfront that looks out over the Caribbean Sea.
Roseau's cobblestone Old Market, formerly a slave auction site, sells local crafts and fresh fruit, while the Dominica Museum has exhibits on natural and cultural history. The Dominica Botanic Gardens is a great destination to view tropical flora and the native Sisserou parrots.
Roseau is a gateway to Dominica's exotic interior, which soars to a dizzying 4,700 feet. Visitors can uncover dense rainforest, deep lakes, breath-taking waterfalls and fast flowing rivers that make the island truly unique. The nearby Morne Trois Pitons National Park is one of Dominica's most impressive natural wonders; a UNESCO World Heritage Site and home to volcanic mountain ranges, mud ponds and 'The Boiling Lake'.
Cruises to Roseau
Departs: Southampton • Tue 07 Dec 2021
30 nights • Braemar • M213031
Escape the gloomy British winter, as well as the stress of the busy festive period, and cruise across the Atlantic to the Caribbean for a simply unforgettable holiday.
Spend almost three weeks hopping between islands such as St Kitts, Barbados, Antigua and St Lucia for spectacular scenery, beaches and an authentic taste of the Caribbean.
Enjoy a Christmas Day of fun, food and festivity on board Braemar, and welcome 2022 in style, watching St Maarten's New Year's Eve fireworks.
From £3,849pp
Fares Explained
|
What's Included
Departs: Bridgetown • Thu 23 Dec 2021
14 nights • Braemar • M2131
On an incredible Caribbean exploration, experience a magical festive season that includes Christmas at sea, spectacular New Year's celebrations and paradise island discovery.
Uncover the delights of beautiful Bonaire and Curacao; indulge in the sunshine and beaches of Antigua; and ride St Kitts's scenic railway, all before seeing in 2022 in St Maarten.
Begin the new year in style, discovering the volcanic wonders and quintessential gems of St Vincent, St Lucia – home of the soaring Twin Pitons – and exotic Dominica.
From £3,099pp
Fares Explained
|
What's Included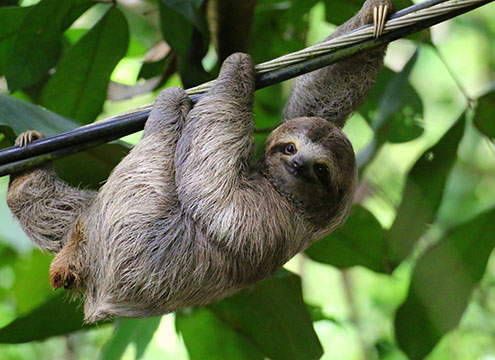 Departs: Bridgetown • Thu 03 Mar 2022
14 nights • Braemar • M2205
With each destination specially selected for their incredible flora and fauna, this island-hopping adventure presents unmissable Caribbean wildlife watching opportunities.
See sloths and monkeys in the trees of Costa Rican rainforest; go whale watching in Dominica; and visit Tobago, where you may be lucky enough to see the first turtles of nesting season.
Encounter Bonaire's iconic pink flamingos and the stunning sea life of Curacao; and enjoy a rare chance to see threatened, West-Africa-native mona monkeys in Grenada.
From £2,499pp
Fares Explained
|
What's Included