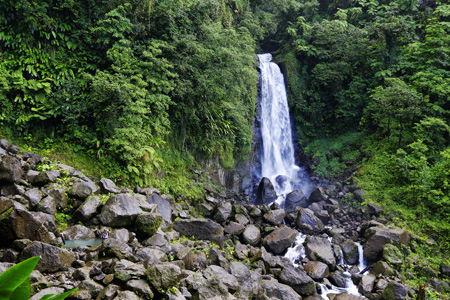 Roseau, Dominica's capital, is a compact, vibrant and charmingly chaotic city. The narrow streets, lined with 18th century Creole architecture, lead to beautiful gardens and a smart waterfront that looks out over the Caribbean Sea.
Roseau's cobblestone Old Market, formerly a slave auction site, sells local crafts and fresh fruit, while the Dominica Museum has exhibits on natural and cultural history. The Dominica Botanic Gardens is a great destination to view tropical flora and the native Sisserou parrots.
Roseau is a gateway to Dominica's exotic interior, which soars to a dizzying 4,700 feet. Visitors can uncover dense rainforest, deep lakes, breath-taking waterfalls and fast flowing rivers that make the island truly unique. The nearby Morne Trois Pitons National Park is one of Dominica's most impressive natural wonders; a UNESCO World Heritage Site and home to volcanic mountain ranges, mud ponds and 'The Boiling Lake'.
Cruises to Roseau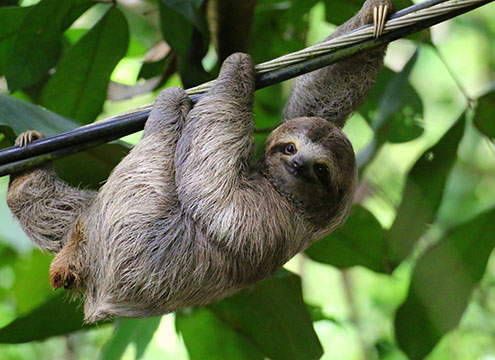 Departs: Bridgetown • Thu 03 Mar 2022
14 nights • Braemar • M2205
With each destination specially selected for their incredible flora and fauna, this island-hopping adventure presents unmissable Caribbean wildlife watching opportunities.
See sloths and monkeys in the trees of Costa Rican rainforest; go whale watching in Dominica; and visit Tobago, where you may be lucky enough to see the first turtles of nesting season.
Encounter Bonaire's iconic pink flamingos and the stunning sea life of Curacao; and enjoy a rare chance to see threatened, West-Africa-native mona monkeys in Grenada.
From £2,499pp
Fares Explained
|
What's Included