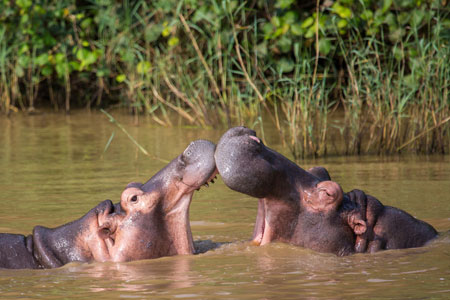 Situated on a huge lagoon off the Mhlatuze River, Richards Bay is a town in KwaZulu-Natal, South Africa, and has the deepest natural harbour in the Southern hemisphere.
The modern, thriving port town is surrounded by vast expanses of untouched indigenous scenery, natural lakes and marshes. Its unspoilt wetlands are teeming with wildlife including hippos, crocodiles and over 300 species of bird, which makes this natural paradise a much-sought-after destination.
Named after a British naval commander who landed troops on the Zululand coast in 1879, Richards Bay was a small fishing village until the port opened in 1976. The town offers excellent recreational activities and visitors enjoy art galleries, fishing, beachcombing, bird watching, swimming, canoeing and some classic drives around the bay.