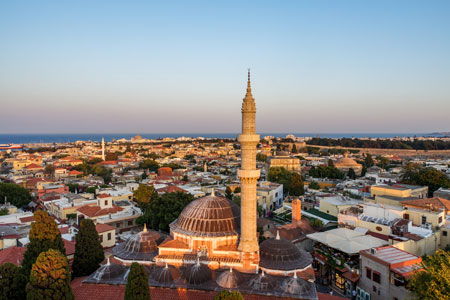 Rhodes, the largest of the Greek Dodecanese islands, is awash with fine beaches, wooded valleys, crystal-clear waters, ancient ruins and remnants of an occupation by the Knights of St. John during the Crusades.
The Old Town of Rhodes is a maze of cobbled streets that echo back to the days of the Byzantine Empire, and has recently been accorded UNESCO World Heritage status. Its sandstone architecture rarely fails to impress. The town is home to the medieval Street of the Knights and the castle-esque Palace of the Grand Masters, which is now a history museum. Further south, the town of Lindos has a steep footpath that climbs a 116m-high rock to its wonderfully-preserved Acropolis.
With frescoed churches, and eight months of Mediterranean sunshine every year, Rhodes can't help but be a winner for its visitors.