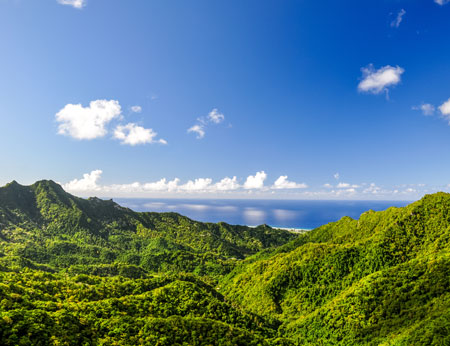 While Rarotonga is the largest of the Cook Islands, the 15-island nation in the South Pacific, it remains one of the most detached parts of the earth. Volcanic peaks, ridges and rainforest dominate its interior, surrounded by glorious white beaches and a halo of flame-orange coral reef.
A 32km, round-the-island road links the island's beaches, coastal lagoon and stunning reefs that make scuba diving and snorkelling so popular here. Many visitors go in search of the Kakeroi Bird, which can only be found on Rarotonga, or explore the Cross-Island Track, a rugged hiking trail that passes the 650m Te Rua Manga peak, or 'The Needle'.
Rarotonga is also awash with history. Its ancient marae (traditional meeting places), monuments and beautifully-preserved coral churches, ensure this South Pacific gem is wonder to explore.