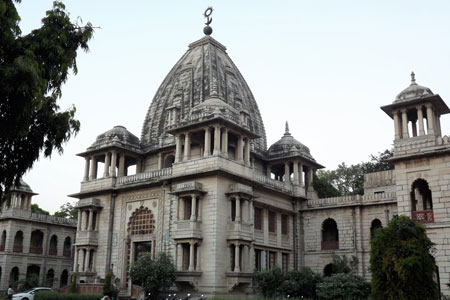 Porbandar, a coastal city in the Indian state of Gujarat, is the birthplace of the 'Father of India' and the loyal friend and devotee of Lord Krishna, Sudama. As a result, Porbandar is of great religious and spiritual importance, and a place of pilgrimage for Hindus across the world.
Porbandar's fascinating history dates back to the Harappan age (1600-1400BC). Its ancient port served as a vital trade link to Arabia and countries in the Persian Gulf, and had close ties to some of India's great religious and spiritual figures.
Best known as the birthplace of Mahatma Gandhi and Sudama, Hindus make the pilgrimage to visit various dedicated temples and museums. The must-see Kirti Mandir, a memorial dedicated to Gandhi, is on the site where ancestral properties of the Gandhi family once were, and contains various pictures and paintings depicting the life and influence of Mahatma.
The Krishna Sudama Temple, dedicated to the friendship between Lord Krishna and Sudama, is another of Porbandar's unmissable attractions, while the beautiful temple of Sir Hari is well worth a visit too.