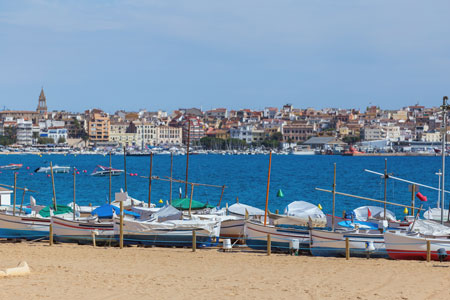 The town of Palamos, at the eastern end of a wide bay in the Mediterranean Costa Brava, is an idyllic haven of relaxation. Located on the coast of Girona, this Catalan delight has a fine reputation for seafood and is home to inviting azure waters, vast stretches of warm golden sands and a busy commercial harbour.
Palamos' most popular attractions are the beautiful beaches of Platja Gran, La Fosca and Castell. The charming natural coves of Cala Margarida and Cala Estreta are a particular favourite of locals and visitors alike. Adventurous types can head out to sea and try a range of water sports including kayaking, diving and water skiing.
In town, sampling the delicious Palamos prawns – said to be the best in the world – in one of over seventy restaurants is highly recommended.