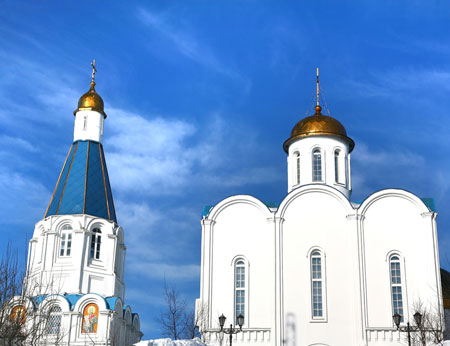 The largest Russian seaport on the Arctic Ocean, Murmansk, lies in the Barents Sea on the forest-clad Kola Peninsula, and remains ice-free due to the comparatively warm Gulf Stream waters that surround it.
Known as Romanov-on-Murman when founded in 1916, the attractions worth discovering include Alyosha, a huge 35m statue of a Russian WWII soldier overlooking the bay and St. Nicolas' Church. The Murmansk Regional Museum of Art features 18th to 20th century Russian works, while the Regional Palace of Culture is a popular concert venue. The Lenin Icebreaker is a decommissioned 1950s nuclear-powered ship is now a museum and well worth a visit.
Destination Highlights
Naval History
Murmansk is historically an important port city. It has one of the largest icefree ports in Russia. It is an important naval port and has a rich naval history, including WW2 and the Cold War. The Lenin was in-service from 1959 and was the first icebreaker of its kind. Continue your naval history experience at the Naval Museum of the Northern Fleet – arguably the best military museum in the country. The exhibits cover naval history from 1693 to the present. There are some 65,000 objects.
Monuments
The key monument you should see is the Aloysha Monument, which honours those who fought and died in World War II (The Great Patriotic War). An impressive monument standing at almost 36m tall – you can see it from almost anywhere in the city. There are over 30 monuments and memorials in Murmansk. Other monuments worth seeing include the Monument to the Victims of Foreign Intervention, the Monument to Waiting Women, the Memorial Complex to the Soldiers and Seamen Who Died in Peaceful Time, and the Anatoly Bredov Monument.
Fishing
Murmansk is predominantly a fishing port – due to the warmer water coming from the Gulf Stream, fishing is possible all year round. Salmon fishing is particularly popular on the Kola Peninsula.