Stretched along the banks of the beautiful Rio de la Plata, Montevideo – South America's southernmost capital city – is a remarkable place to visit. With stunning natural landscapes to explore, an exciting city centre and a vibrant culture to discover, Uruguay's lively capital caters to all.

The city revolves around the Plaza de la Independencia, once the site of a Spanish citadel.[ReadMoreMob] The Ciudad Vieja (the Old City) is home to many of Montevideo's most beautiful historic buildings, including the 26-storey Palacio Salvo – once the tallest building in South America, the neoclassical performance hall, Solís Theatre, and the Metropolitan Cathedral. A number of these iconic buildings have recently been converted into stylish cafes, bars, fashionable shops and art galleries.

Mercado del Puerto is an old port market located by the city's harbour and has also been refurbished to create one of the city's most exciting spots. An array of charming shops and mouth-watering steakhouses can be uncovered, while the street entertainers and artists build a real buzz of excitement.
Top Experiences
La Rabida Ranch
More than three quarters of Uruguay is accounted for by its estancias (ranches), which were inhabited in the 18th and 19th centuries by nomadic, heroic cowboys known as 'gauchos' (a national symbol). La Rabida is a working example, over a century old.
Chivito sandwich
No visit to Uruguay would be complete without a mouthwatering chivito – a sandwich consisting of beef, tomato, mozzarella, olives and mayonnaise. Other common additions include bacon, ham, fried egg, lettuce and bell peppers.
Isla de Flores
This small island, reachable by boat, is, among other things, a former political prison, and has a historic lighthouse. Over 30 species of bird reside on the island. It has been nicknamed 'Seal Island' due to its vast quantities of South American fur seals.
Candombe
Candombe derives from African slaves and has been an integral part of Uruguayan culture for centuries. Its unmistakable rhythm is created by three drums: chico, piano and repique. The combination of music, dance and costume creates a carnival atmosphere.
Cruises to Montevideo
Departs: Southampton • Tue 04 Jan 2022
79 nights • Bolette • T2201
Immerse yourself in an intoxicating blend of history, culture and beauty as you discover iconic destinations and unforgettable highlights on an epic, in-depth exploration of Latin America.
You can have a private mass at Rio's legendary Christ the Redeemer; dance the tango in Buenos Aires; tour to magnificent Machu Picchu; and much more.
Scenic cruising by Cape Horn; through the Chilean Fjords spectacular mountains and glaciers; and navigating the Panama Canal will create everlasting memories.
From £8,299pp
Fares Explained
|
What's Included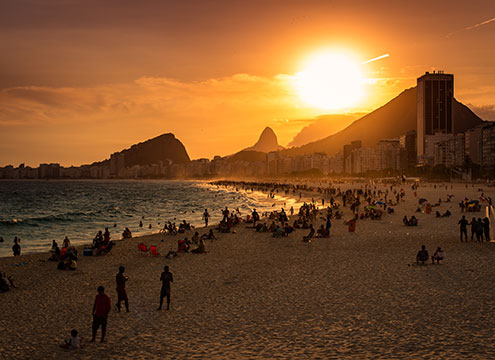 Departs: Southampton • Tue 04 Jan 2022
25 nights • Bolette • T2202
Seek out some of Brazil's most iconic attractions, from the world famous landmarks of Rio de Janeiro to legendary rainforests, on this epic voyage.
You can revel in unrivalled views from Sugarloaf Mountain, watch the sunset from Copacabana Beach, have a private mass at mighty Christ the Redeemer, and much more.
Explore historic Salvador and uncover gorgeous natural treasures at Ilhabela, plus visit attraction-packed Montevideo in Uruguay and a trio of beautiful Atlantic Ocean islands – Tenerife, Madeira and São Vicente.
From £3,599pp
Fares Explained
|
What's Included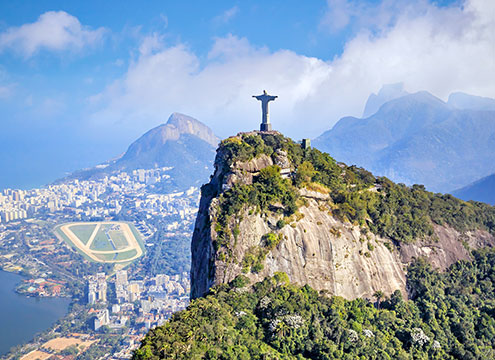 Departs: Southampton • Tue 04 Jan 2022
49 nights • Bolette • T220203
Experience the very best that one of the world's most intoxication regions has to offer, on this extensive, in-depth exploration of South America packed with countless highlights throughout.
After crossing the Atlantic, discover authentic Brazil, from the iconic sights and sounds of Rio de Janeiro to golden beaches and Atlantic rainforests within reach of Ilhabela.
Experience the contrasts of Patagonia in Argentina and Chile; discover arid frontiers and wonderlands of snow-capped peaks, plus experience scenic cruising of astonishing Chilean Fjords.
From £6,699pp
Fares Explained
|
What's Included