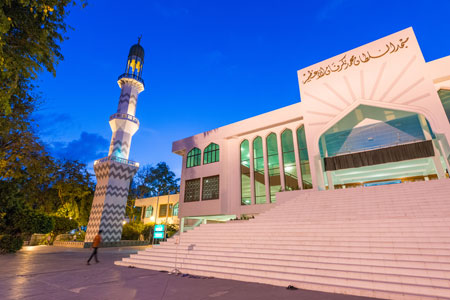 Malé is the green and pleasant capital of the Maldives. Part of the stunning Malé Coral Atoll chain, situated some 400 miles south-west of Sri Lanka, the city offers the best chance to see the 'real' Maldivian way of life.

This island nation in the Indian Ocean is, at times, little more than an uninhabited sandbar peeping above the waterline, while a handful have been developed to offer an experience of pure escapism in a world of powdery white sand and underwater treasures.

Malé is a bustling, commercial centre known for its mosques and colourful buildings. The Islamic Centre features a mosque, a library and a distinctive gold dome. This quirky capital has alcohol-free bars and restaurants bunched up against shops and, near the harbour, lively markets offering a delicious variety of fresh fruit and the local catch-of-the-day.