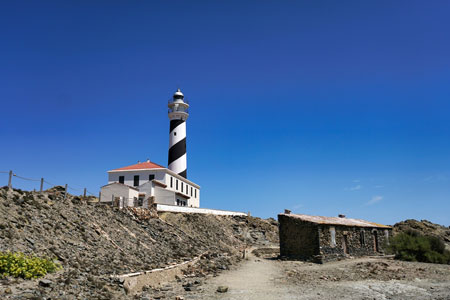 Mahón, or Maó, is the capital of the Spanish island of Menorca, the smallest and calmest of the Balearic Islands, and known for its British-style Georgian houses and fine, sheltered harbour. The narrow streets of Mahón have a charming mixture of chic shops, restaurants and bars.
Santa María Church, with its ornate 19th century organ, is worth discovery on central Plaça de la Constitució, and City Hall has a Renaissance facade and a clock donated by the island's first British governor. The Menorca Museum displays art and exhibits on the island's history.

From Mahón the true beauty of Menorca – its sleepy fishing villages, stunning beaches and Monte Toro, the island's highest peak – is all waiting to be uncovered.