Kralendijk, Bonaire Cruises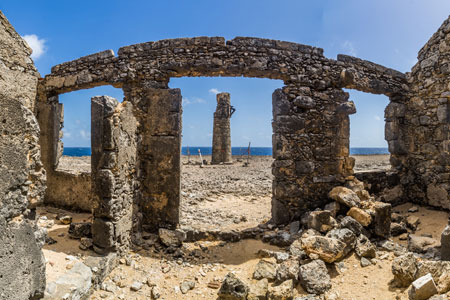 Kralendijk, the lively, Dutch-controlled capital of Bonaire, is renowned for its stunning natural beauty and fantastic Caribbean climate. This colourful town is characterised by its many beaches dotted with quaint stucco houses in pastel shades of pink, green and blue.

Surrounded by the protected Marine Park, the island's waters are home to large numbers of tropical fauna, rare seabirds and sea life, including turtles, tuna, Blue Marlin and sailfish. Washington Slagbaai National Park is a great place to spot flamingos, iguanas and giant cacti, while sun-worshippers intent on pure relaxation can enjoy the gorgeous white-sand beach on the nearby uninhabited island of Klein Bonaire.

In Kralendijk itself, interesting shops sell jewellery, wood and leather products hand-crafted by the locals. There are plenty of restaurants selling an enticing mixture of cuisine, from Creole dishes, such as grilled spicy fish, goat stew and cactus soup to local versions of Dutch foods, such as smoked meat and excellent cheese. The locally brewed beer is also worth trying, as is the creamy hot chocolate.