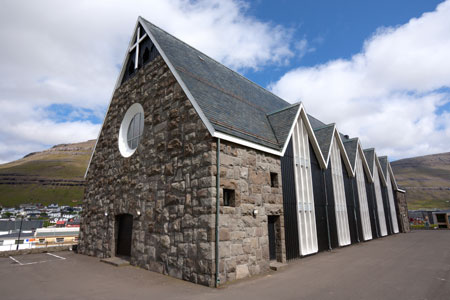 Located on the island of Borðoy, Klaksvik is the Faroe Island's second largest town and, thanks to the backdrop of rolling hills, craggy cliffs and a gorgeous bay, one of its most beautiful. This unique town of pretty buildings – including the charming Christianskirkjan Church, traditional farms and busy port – is considered the cultural and commercial hub of the Faroes. The town's roundabout with a sculpture of a fish hook several meters high emphasises Klaksvik's importance as a fishing port.

Úti í Grøv, an idyllic spot across the bay, has Viking-era remains and has provided inspiration to many poets and artists over the years. Its trickling streams and fragrant flora ensure it's the perfect place to admire Klaksvik's incredible surroundings on a relaxing stroll.

The formerly isolated island of Borðoy is now connected to the mainland by the impressive 6300m long Norðoyatunnilin Tunnel. It now links Klaksvik to Leirvík, a town on the rugged, mountainous island of Eysturoy, which has been identified by Birdlife International as an "Important Bird Area". The bus ride there to spot Manx Shearwaters, Black Guillemots and other native seabirds in their natural habitat is definitely worth the effort.
Cruises to Klaksvík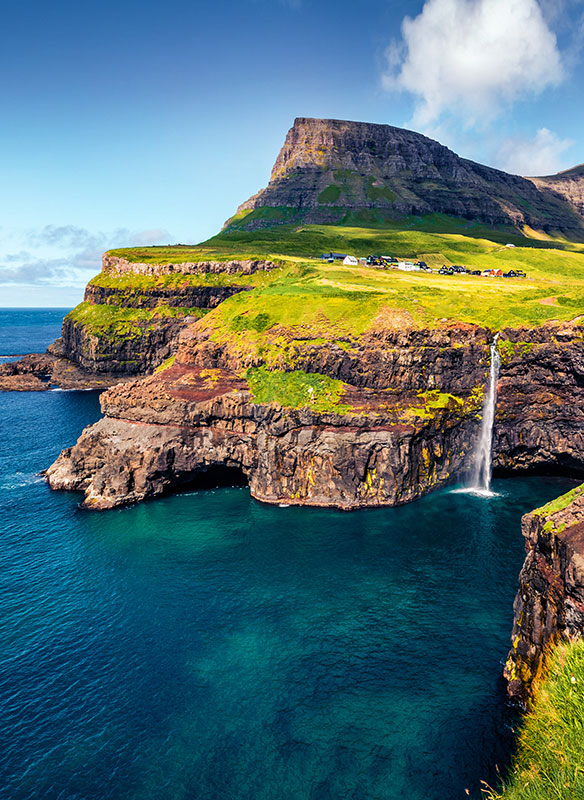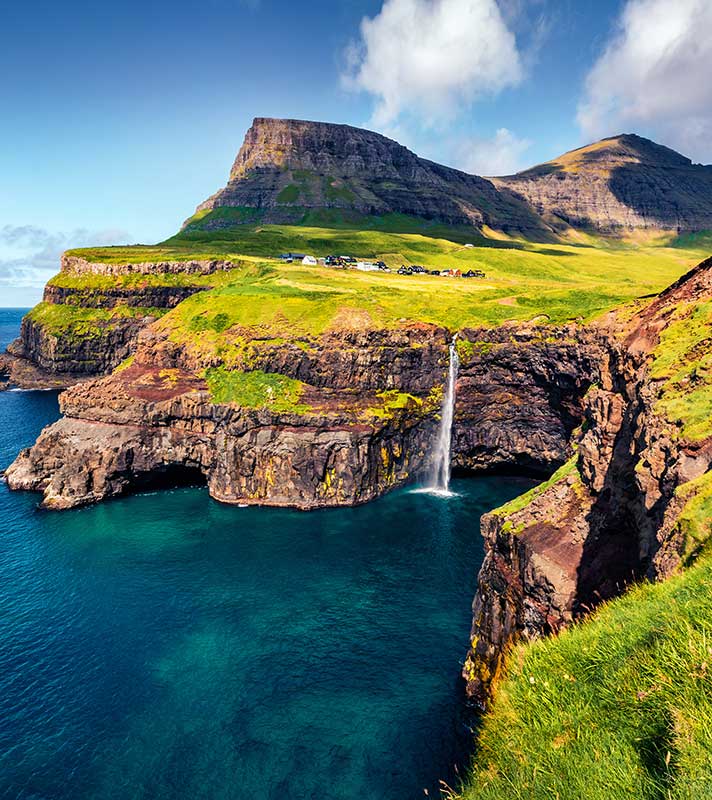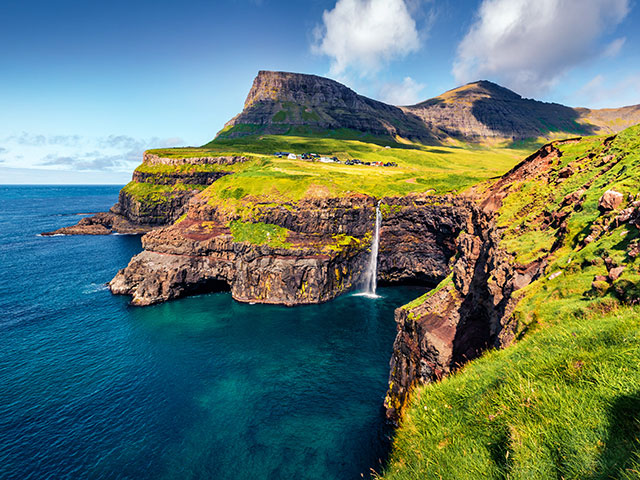 Exploring the Scenic Faroe Islands
• S2214
Liverpool
Borealis
Fri 03 Jun 2022
6 nights
Witness the waterfall of Gásadalur
Look out for marine life with ORCA conservationists
Scenic cruise to picturesque Cape Enniberg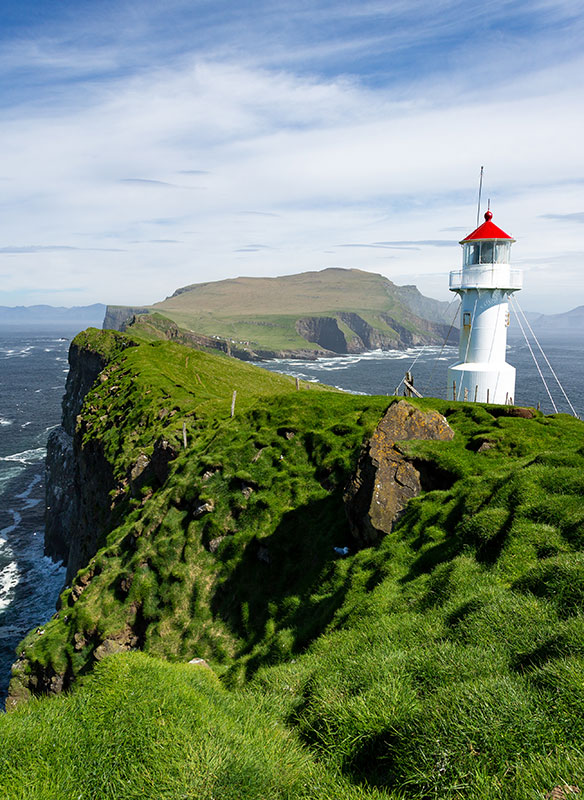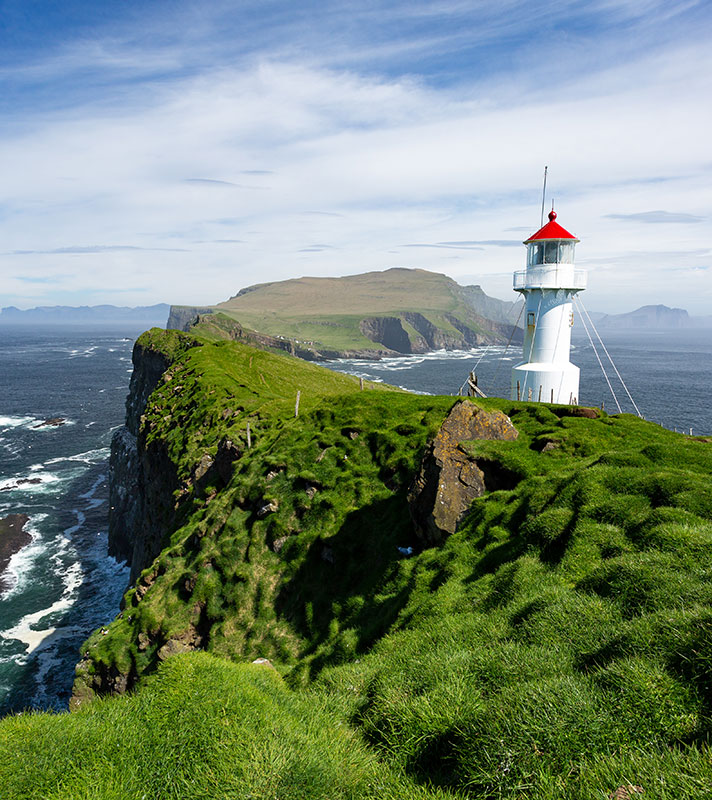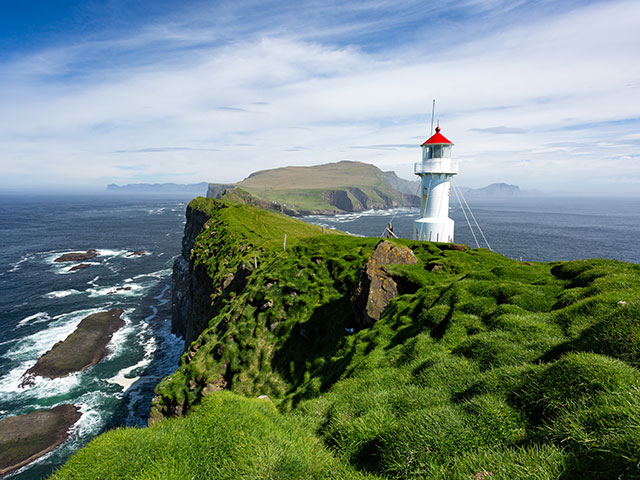 Exploring the Scenic Faroe Islands
• S2214BFS
Belfast
Borealis
Sat 04 Jun 2022
6 nights
Witness the waterfall of Gásadalur
Look out for marine life with ORCA conservationists
Scenic cruise to picturesque Cape Enniberg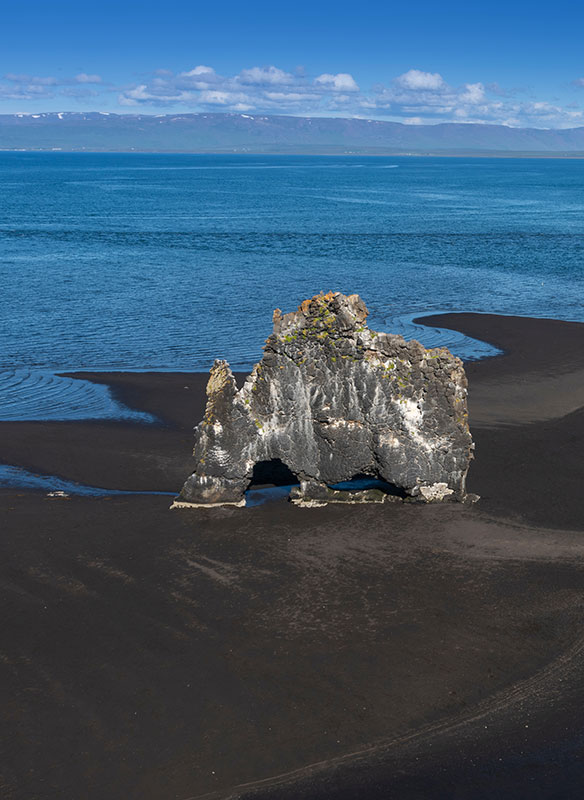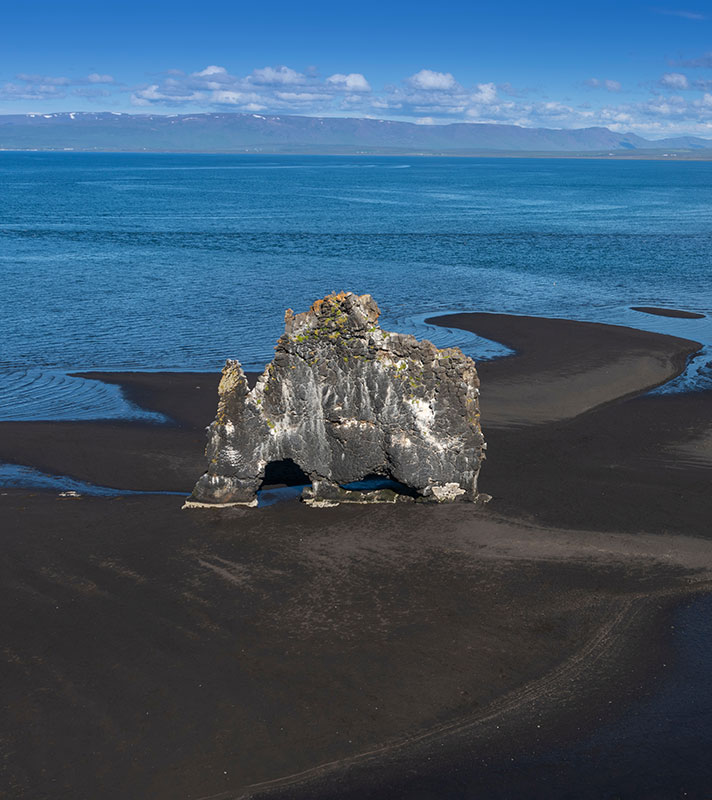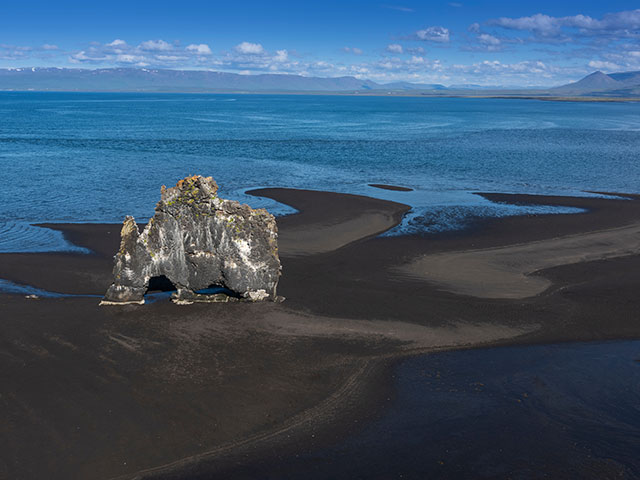 Dramatic Coastlines of Iceland & The Faroes
• S2224
Liverpool
Borealis
Mon 05 Sep 2022
11 nights
Scenic cruise Iceland's Western Fjords
Visit the magnificent Strokkir geyser
Under guidance from ORCA conservationists, look for whales in their natural habitat