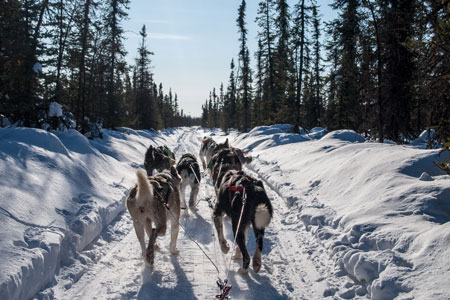 In the extreme north-eastern part of Norway, lies the small town of Kirkenes sandwiched between the Russian and Finnish borders and surrounded by the stunning scenery of Finnmark County. Some 400 kilometres from the Arctic Circle, the town is ideally-situated for winter adventures in the Arctic wilderness, or summer exploration of the nearby fjords.

The town has a distinct frontier feel, and there is much to discover. The fascinating Borderland Museum chronicles the region's historic links with Russia; the Russian Soldier Monument commemorates the area's liberation from Nazi occupation by the Red Army in 1944; the Andersgrotta air-raid shelter provides further insight into Kirkenes' World War Two tales; and the Mothers in War monument and the Bear Sculptures outside the Russian Consulate are also worth uncovering.

In the winter, dog sledding and snowmobiling adventures are unmissable and offer fantastic views of the unspoilt, snow-capped landscapes. Ice fishing and going in search of huge King Crabs on a fjord safari are popular highlights. The famous Kirkenes Snowhotel – built from scratch every year using local ice and snow – is one of the most famous attractions between December and April. There's also the chance to catch sight of the fabulous Northern Lights.

In the summer, breath-taking, rugged islands such as Hornøya come to life. This home to various species of nesting birds including puffins, guillemots and sea eagles is a natural wonder.