Read More
Latest Coronavirus information for this port
Facemasks must be worn at all times indoors and on transportation.
Updated: 27/06/22 at 15:02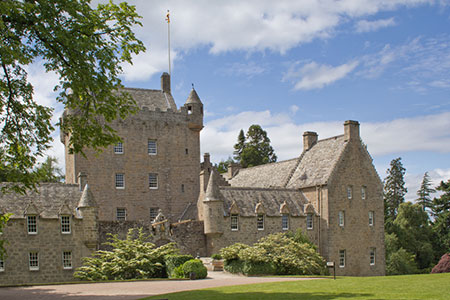 Invergordon, located at the head of Cromarty Firth in the stunning Scottish Highlands, has a homespun charm and serves as a gateway to the legendary waters of Loch Ness, Culloden Battlefield, and the Whyte & Mackay whisky distillery.
A short walk into the centre reveals the town's collection of impressive murals painted by local artists, which tell stories of the local area. It's also the perfect place to explore Scottish history amid the brooding splendour of 15th century Cawdor Castle (forever but incorrectly linked with Shakespeare's Macbeth), and the imposing Dunrobin Castle, which dates from the 13th century and houses a fine collection of paintings and family memorabilia belonging to the Earls of Sutherland.
Top Experiences
Loch Ness
No visit to Invergordon would be complete without a visit to Loch Ness – Scotland's most famous loch. The largest volume lake in Scotland, Loch Ness stretches for 37 kilometres (20 miles) and is renowned for sightings of what is claimed to be the elusive Loch Ness Monster! Alleged sightings of the monster – affectionately known as Nessie – date back to 1933.
Inverness
Considered the capital of the Highlands, Inverness is a city located on the banks of the River Ness. The northernmost city in the United Kingdom, Inverness from the Gaelic 'Inbhir Nis', meaning 'Mouth of the River Ness,' is home to a striking medieval castle, impressive cathedral, museum and art gallery and many cafés and restaurants.