Ilhabela is one of the last untouched areas of the Atlantic Rainforest, with around 85% of it classed as a Brazilian National Park. A true paradise, Ilhabela has more than 40 incredible beaches, over 350 tumbling waterfalls and large forests, providing the perfect habitat for 300 bird species.
A mountainous island, Ilhabela is perfect for those who love an adventure,[ReadMoreMob] with vast areas of dense forest and tall peaks of up to 1400 metres to explore. Hiking trails are clearly signposted and are designed to guide you to the most picturesque beauty spots on the island.
Top Experiences
Ilhabela beaches
Of all the local beaches, Bonete is regarded as one of Ilhabela's best – think turquoise waters lapping caramel-coloured sands. The journey to reach it follows a scenic trail passing through the protected Atlantic Forest and by three waterfalls.
Ilhabela local culture
Caiçaras are the traditional people, existing by traditional ways, such as hunting and fishing. Partial isolation has made them at one with nature. The name derives from an old Tupi word for the fence that would surround a village or be used for trapping fish.
Flora and fauna in Ilhabela
Venture within the city's Atlantic Forest and you'll have reached the habitat of a wide variety of birdlife: toucans, hummingbirds, parakeets, tinamous, owls and more may be found. The area is also home to wild endemic cururuás (tree-rats).
Cruises to Ilhabela
Departs: Southampton • Tue 04 Jan 2022
79 nights • Bolette • T2201
Immerse yourself in an intoxicating blend of history, culture and beauty as you discover iconic destinations and unforgettable highlights on an epic, in-depth exploration of Latin America.
You can have a private mass at Rio's legendary Christ the Redeemer; dance the tango in Buenos Aires; tour to magnificent Machu Picchu; and much more.
Scenic cruising by Cape Horn; through the Chilean Fjords spectacular mountains and glaciers; and navigating the Panama Canal will create everlasting memories.
From £8,299pp
Fares Explained
|
What's Included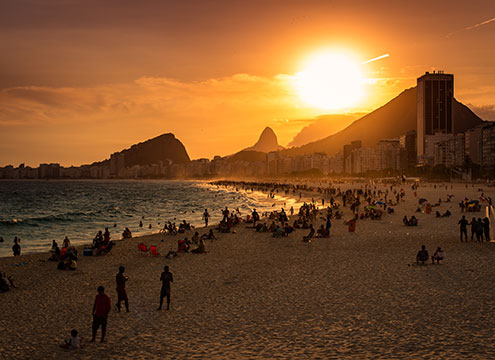 Departs: Southampton • Tue 04 Jan 2022
25 nights • Bolette • T2202
Seek out some of Brazil's most iconic attractions, from the world famous landmarks of Rio de Janeiro to legendary rainforests, on this epic voyage.
You can revel in unrivalled views from Sugarloaf Mountain, watch the sunset from Copacabana Beach, have a private mass at mighty Christ the Redeemer, and much more.
Explore historic Salvador and uncover gorgeous natural treasures at Ilhabela, plus visit attraction-packed Montevideo in Uruguay and a trio of beautiful Atlantic Ocean islands – Tenerife, Madeira and São Vicente.
From £3,599pp
Fares Explained
|
What's Included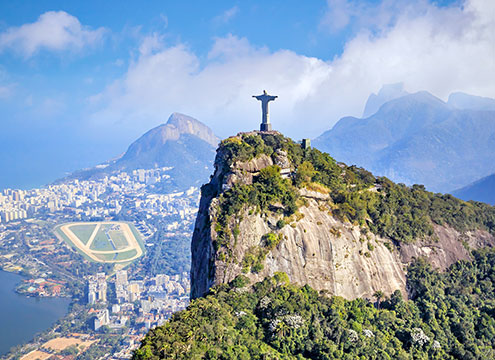 Departs: Southampton • Tue 04 Jan 2022
49 nights • Bolette • T220203
Experience the very best that one of the world's most intoxication regions has to offer, on this extensive, in-depth exploration of South America packed with countless highlights throughout.
After crossing the Atlantic, discover authentic Brazil, from the iconic sights and sounds of Rio de Janeiro to golden beaches and Atlantic rainforests within reach of Ilhabela.
Experience the contrasts of Patagonia in Argentina and Chile; discover arid frontiers and wonderlands of snow-capped peaks, plus experience scenic cruising of astonishing Chilean Fjords.
From £6,699pp
Fares Explained
|
What's Included