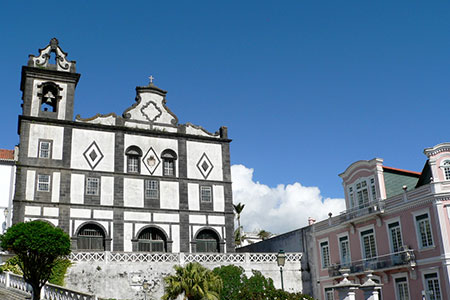 The tranquil little port of Horta on the Azores island of Faial, has played host to transatlantic yachtsmen since it was discovered by the Portuguese in the 15th century.

Regarded as one of the most colourful marinas in the world, Horta is the location of several international regattas each year, and its harbour is known for its vast open-air exhibition of paintings installed on the jetty by visiting sailors.

This emerald-green, volcanic island is an unspoilt environment of craters, lakes, sheer cliffs and lush valleys, to which only picturesque whitewashed houses and stately little baroque churches have been added.
Destination Highlights
Capelinhos Volcano
Capelinhos is Faial's most famous landmark, situated on the western side of the island. The volcano transformed the island between the years of 1957 and 1958 when it erupted with devastating consequences, burying the landscape. The Interpretive Centre at the site depicts the story of the volcanic eruption, and features information on the geological history of the Azores.