Hell-Ville (Andoany) Cruises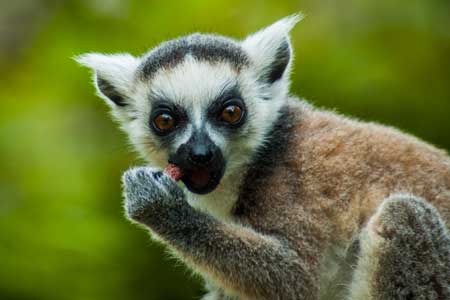 Formerly, and more commonly, known as Hell-Ville, Andoany is the capital of the beautiful Madagascan island of Nosy Be. Andoany is anything but hellish; the name actually derived from Admiral de Hell's former governorship. Warm and welcoming, the city boasts fine colonial architecture, busy markets and a pretty harbour. It's also a gateway to the island's stunning rainforests, fascinating wildlife and sun-kissed beaches.

Bordered by mile-upon-mile of glorious golden sands, Andoany is one of the most popular beach resorts in the Indian Ocean. In the town, fragrant frangipani and bougainvillea appear to prop up the ruins of its old colonial buildings, and the upbeat pavement cafes bustle with tourists. The Société de Rhum Arrangé offers local rum in 20 flavours, and Le Jardin des Sens is a beautiful old house selling locally-produced honey, spices, soaps and skin creams. [ReadMore]

A stroll around the historic city also reveals the Russian Monument, erected in the memory of Russian soldiers that drowned off the coast of Nosy Be in 1904, and the Oceanographic Museum, where the island's native sea creatures can be viewed up close.

Smothered with dense tropical rainforest, Nosy Be is ideal for watching diverse wildlife in its natural environment. The sprawling Lokobe National Park is home to an abundance of endemic fauna and flora, and is an unmissable gem. The unmistakable calls of Grey-backed and Mouse Lemurs echo through the tree canopies, chameleons merge seamlessly into the unspoilt environment, and boa constrictors snake along the leafy forest floor.
Top Experiences
Wildlife
Because of the islands strange geographical history, around 80% of Madagascar's wildlife is found nowhere else. Once part of the Gondwana supercontinent, Madagascar lost contact with Africa (160 million years ago), then with Antarctica, Australia and finally India. Many of its endemic species stuck with the island for the entire journey and gradually evolved into forms that differed from their cousins on other continents. Unique to the island are more than 50 types of lemurs, 99% of its frog species, and 36 genera of birds. Madagascar houses 100% of the world's lemurs, half of its chameleon species, and 6% of its frogs.
Ylang Ylang
Cananga odorata, better known as ylang ylang (pronounced as "ilangilang") are golden-yellow flowers prized for their sweet, precious perfume. The first to give it recognition were Chanel N°5 in 1921 and then later Dior, in 1956.
Mont Passot
Mont Passot is the highest viewpoint of Nosy Be, standing at just under 4,000 metres (13,123 feet). En route to Mont Passot are several crater lakes, which are home to Nile crocodiles.