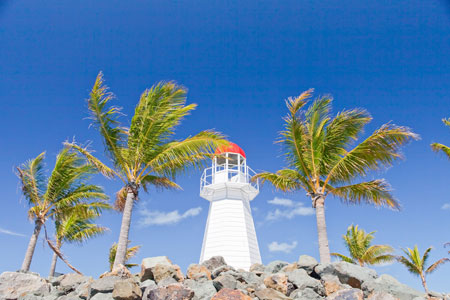 Located in the middle of the Magnificent Great Barrier Reef, Hamilton Island is one of Australia's must-visit destinations. With its range of activities including scuba diving, water-skiing, sailing and fishing trips, Hamilton Island offers the best opportunity to explore the world-famous, marine-life-filled reefs.​

One of the 74 Whitsunday Islands, most of the car-free Hamilton Island is covered in bushland. Trails lead up to Passage Peak, offering spectacular views of the surrounding islands off the Queensland coast, and the chance to spot kangaroos, wallabies and kookaburras.

In town there is a go-kart track, a shooting range, mini-golf and golf driving range, and a wildlife sanctuary where visitors can get up close to koalas and baby crocodiles.
Cruises to Hamilton Island