Hamilton, the capital of Bermuda is a small, friendly city with a wonderfully welcoming atmosphere and exciting vibrancy. Front Street, arguably the city's biggest attraction, runs along the shore line and is usually the first glimpse of Hamilton that visitors get as they arrive. The street is home to glitzy shops and several restaurants and bars, all benefitting from wonderful views out across the harbour.
Away from Front Street, Hamilton has plenty more to offer. The city centre has many historic monuments and buildings to seek out and discover too, including Cathedrals, arts centres, museums and parliament buildings. There are also several parks with beautiful walkways, tall trees and gorgeous greenery to relax in and a number of busy markets selling locally made and home-grown produce - the perfect place to sample the famous culture and atmosphere.
Cruises to Hamilton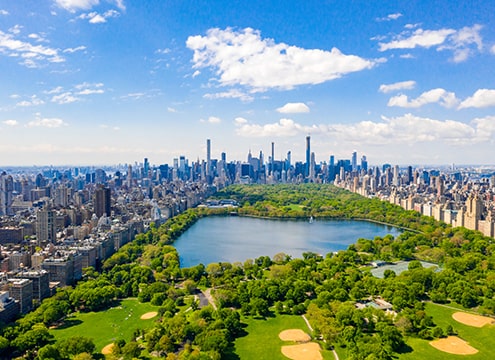 Departs: Southampton • Tue 26 Sep 2023
34 nights • Balmoral • L2323
Experience the seasonal splendour of North America's East Coast in the fall, with rare explorations of scenic waterways and visits to remarkable cities in the US and Canada.
Admire scenes of autumn-coloured woodlands as you sail the Cape Cod and Chesapeake & Delaware Canals; and enjoy a special journey along the Hudson River.
Sail by the Statue of Liberty and spend two days in New York; visit Baltimore, gateway to Washington DC; immerse yourself in Nova Scotia and Newfoundland's natural beauty; and much more.
From £5,299pp
Fares Explained
|
What's Included