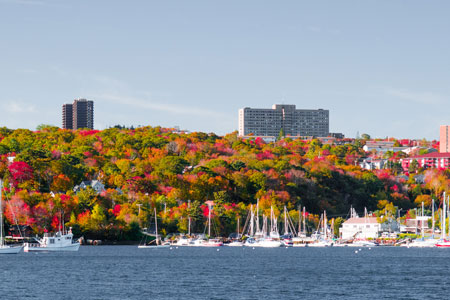 The Eastern Canadian port of Halifax is the provincial capital of Nova Scotia with a rich maritime history. A vital part of Canada's infrastructure, Halifax is a major economic centre with many government and public sector companies based here, including the Department of National Defence. Praised for its quality of life, Halifax is a proud, vibrant city that represents modern Canada.

The urban city centre is home to a number of landmark buildings, and Halifax's architecture will suit all tastes. Its Old Fort, Maritime Museum, Central Library and Art Gallery are all worth visiting and exploring. The city has a thriving arts, theatre and culinary scene, and Halifax pubs, with their craft beer culture, add to the whole experience.

Point Pleasant Park is particularly popular due to its seaside location, as is a stroll through the tiny Peggy's Cove, with its bustling fishing harbour and lobster fishery.