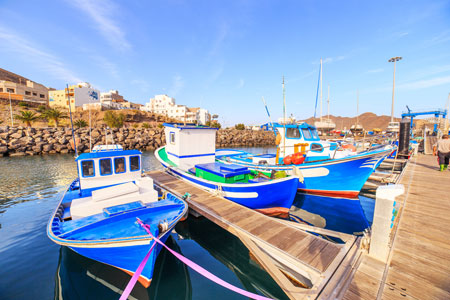 Gran Tarajal is one of the largest towns on the island of Fuerteventura and basks in the stunning climate of the Canaries.

Once renowned as a busy shipping town from where the island's tomato export was shipped, Gran Tarajal now offers an authentic taste of Canaries culture with a relaxed feel and a constant air of tranquillity.

The town's a fabulous beaches and beautiful promenade are waiting to be explored, and the handsome harbour is always busy with fishermen and offers great views of the winding hillside streets. Highlights in the town centre include the expertly crafted fountain with six seahorses spouting water within a shady oasis of tall palms. Alongside it, is the charming town church.