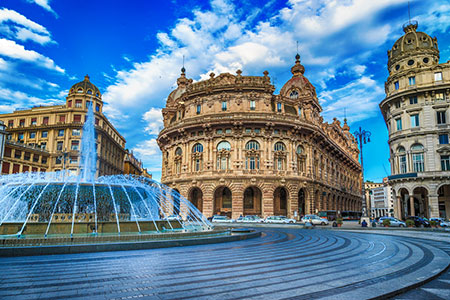 The port city, Genoa, is the capital of Italy's Liguria region and the birthplace of Christopher Columbus and pesto sauce. With a maritime trade that rivalled Venice over the centuries, Genoa's medieval Old Town is as stunning as any other in Europe.
Genoa's famously winding, narrow lanes open onto majestic squares like Piazza de Ferrari, site of an iconic bronze fountain and the Teatro Carlo Felice opera house. The city boasts a moored submarine, an aquarium and on the harbour front is the 14th century Palazzo San Giorgio.
Top Experiences
Pesto & Focaccia
Genoa is known for its delicacies: pesto and focaccia. Both pesto and focaccia bread are thought to have originated in Genoa, making this the best place to eat them. See them being made in the traditional way and then taste them for yourself – you won't find better.
Cruises to Genoa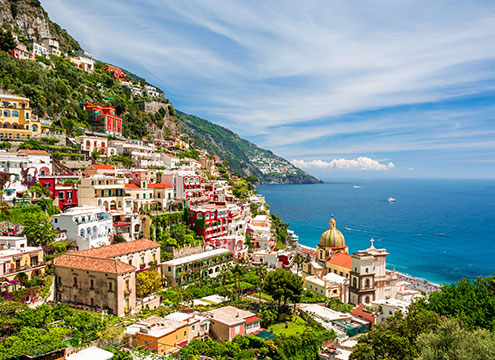 Departs: Dover • Sun 26 Apr 2020
22 nights • Boudicca • D2010
An intoxicating blend of spectacular natural beauty, remarkable history and authentic cultural experiences is sure to sweep you off your feet on this unparalleled Italian exploration.
Visit Naples and Civitavecchia, gateway to iconic sites such as Pompeii, Mount Vesuvius, the Colosseum; and have a chance to take in the Tuscan treasures of Pisa or Florence on tour from Livorno.
In among time ashore in sun-drizzled Sorrento and Amalfi, you'll witness the Amalfi Coast's spectacular scenery first-hand; while Portofino and Genoa showcase the delights of the Italian Riviera.
From £3,199pp
Fares Explained
|
What's Included