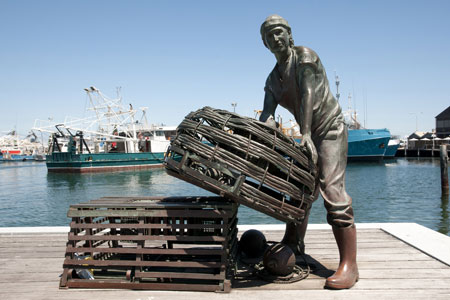 Named amongst the world's top ten cities in Lonely Planet's 'Best in Travel 2016' rankings, Fremantle has now shaken off its 'undiscovered gem' tag and emerged as one of Australia's must-visit destinations. A diverse and dynamic port city, it is renowned for its eclectic mix of music and arts, its collection of interesting museums and historical sites, lively city centre streets lined with cosmopolitan cafés, breweries, bars and restaurants and fantastic shopping.
With gorgeous, quintessential beaches, a stunning harbour, beautiful river trails and parks within easy reach of the centre too, Fremantle is a wonderful example of modern Australia and the joy of living in this incredible part of the world.
But, while Fremantle is a welcoming and rewarding destination to visit in itself, its location and its major port make it the perfect gateway for visiting Perth – Australia's 'Sunniest Capital City' – on a Fred. Olsen cruise. If you call at Fremantle on an Australian adventure, you can opt for a direct tour to Perth and uncover the city's wealth of attractions. Perhaps explore Kings Park, one of the world's biggest city parks, right in the heart of it all; delve into rich Aboriginal history; sample the local arts, culture and delicious food; or simply make the most of the city's renowned sunny climate at your pick of the glorious beaches lining the coast.
Top Experiences
Rottnest Island
Lying just 19km off the coast, Rottnest earned its curious name in 1696, when Dutch explorer William de Vlamingh mistook the island's marsupial population for common rats and named it Rottnest, which translates to 'rats' nest'. Having a photo taken with a 'rat' – today known as a Quokka – is one of the main highlights for visitors. Elsewhere, the island is blessed with picturesque scenery and fascinating marine life, as well as some of the world's finest beaches and bays.
Kings Park & Botanic Gardens
Perth's Kings Park and Botanic Gardens is visited by over six million people per year and is one of the world's largest inner city parks. A stunning collection of Western Australian flora can be found here. The grounds are also popular for picnics, walks and cultural and ceremonial events.
Fremantle Prison
Fremantle Prison was used as a place of incarceration for 136 years, before its decommissioning as an operating gaol in 1991. The now empty prison – with its solitary cells and gallows – is a monument to punishments uncomfortably recent.