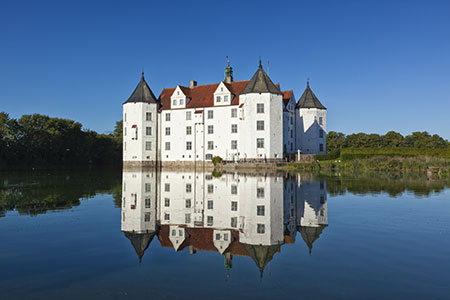 Flensburg, in the state of Schleswig-Holstein, is one of the northernmost towns in Germany. A delightful town with a breath-taking skyline and welcoming atmosphere, Flensburg is located on the Germany-Denmark border and uniquely combines elements from the cultures of both countries.

The town's waterfront is a central attraction, and is the ideal place to experience this unique cultural blend. There are several cafes and restaurants to enjoy plus bars serving locally brewed beers. Events such as regattas, festivals and concerts often take place here and tourists are always encouraged to get involved.

Away from the waterfront, there are many German and Danish churches, monuments and examples of architecture to admire and several museums and galleries to visit such as the Museumsberg Flensburg, which exhibits local history artefacts. Glücksburg Castle on the outskirts of Flensburg is also worth a visit.
Top Experiences
Glücksburg Castle
Regarded as one of Northern Europe's most important castles and the largest moated castle in Germany, situated on the Flensburg Fjord. The summertime residence of Danish Kings and family home for the Dukes of Schleswig-Holstein for 400 years. The Castle has ties to Prince Philip, who was born Prince Philip of Greece and Denmark, of the House of Schleswig-Holstein-Sonderburg-Glücksburg.
Flensburger Beer
The Flensburg Brewery is Germany's most northern brewery and the world's biggest user of the 'swing top' bottle tops, where other producers have switched to crown tops. These tops produce the distinct 'plop' sound, which is the brewery's strap line. The beer is produced using spring water from the brewery's own water well, the Flensburger Gletscherquelle. The brewery produces 16 varieties of beer.
Cruises to Flensburg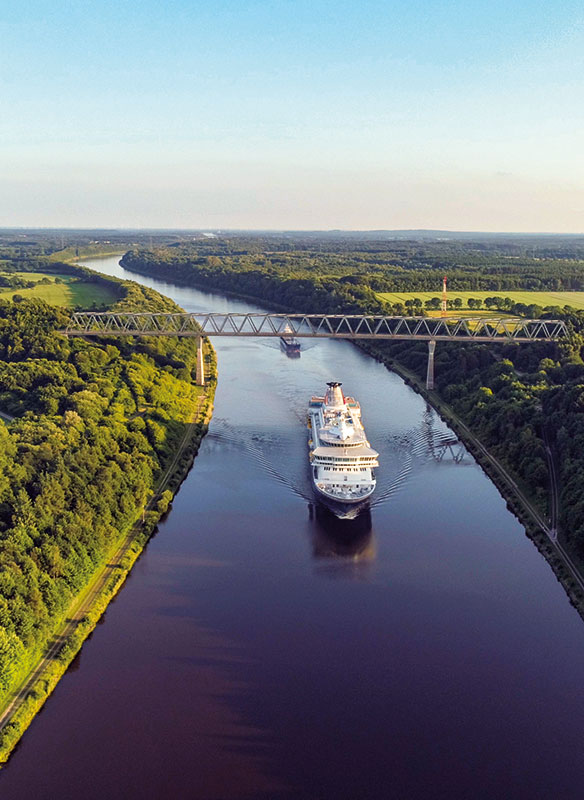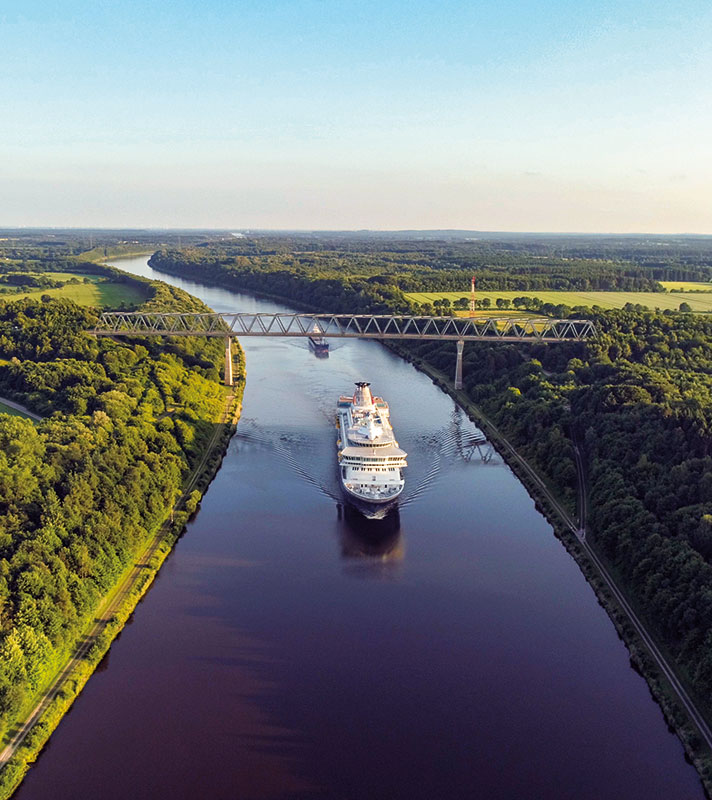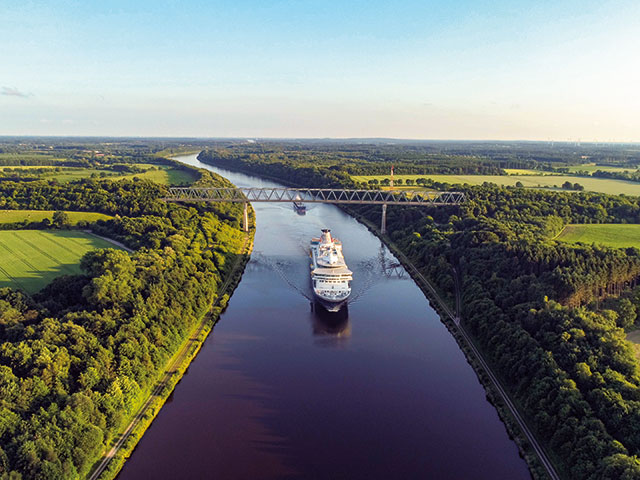 German Cities & Scenic Waterways
• M2325
Dover
Braemar
Sun 08 Oct 2023
8 nights
Delve into Germany's rich maritime history and industry
Discover busy ship yards, naval bases and fascinating museums
Experience scenic cruising of the Kiel Canal and River Elbe