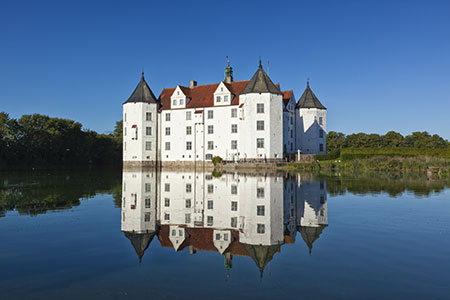 Flensburg, in the state of Schleswig-Holstein, is one of the northernmost towns in Germany. A delightful town with a breath-taking skyline and welcoming atmosphere, Flensburg is located on the Germany-Denmark border and uniquely combines elements from the cultures of both countries.

The town's waterfront is a central attraction, and is the ideal place to experience this unique cultural blend. There are several cafes and restaurants to enjoy plus bars serving locally brewed beers. Events such as regattas, festivals and concerts often take place here and tourists are always encouraged to get involved.

Away from the waterfront, there are many German and Danish churches, monuments and examples of architecture to admire and several museums and galleries to visit such as the Museumsberg Flensburg, which exhibits local history artefacts. Glücksburg Castle on the outskirts of Flensburg is also worth a visit.