Cruise by Dynjandi Waterfall Cruises
Sailing deep within the remote, picturesque Westfjords of Iceland makes for an unforgettable experience in itself, but witnessing Dynjandi Waterfall – the 'Jewel of the Westfjords' – is bound to be the pièce de résistance for anyone lucky enough to do so.
30 metres wide at its very top, and opening out to 60 metres wide at the bottom as the white waters tumble some 100 metres down the stair-like rocks, Dynjandi appears akin to a beautiful bridal veil draped over harsh, dramatic landscape of Arnarfjörður. A unique sight, and one you'll remember forever.
Cruises to Cruise by Dynjandi Waterfall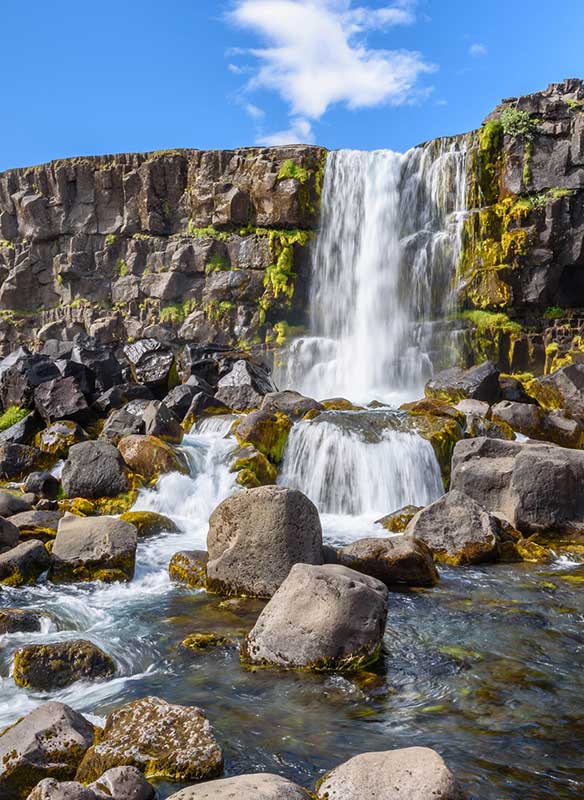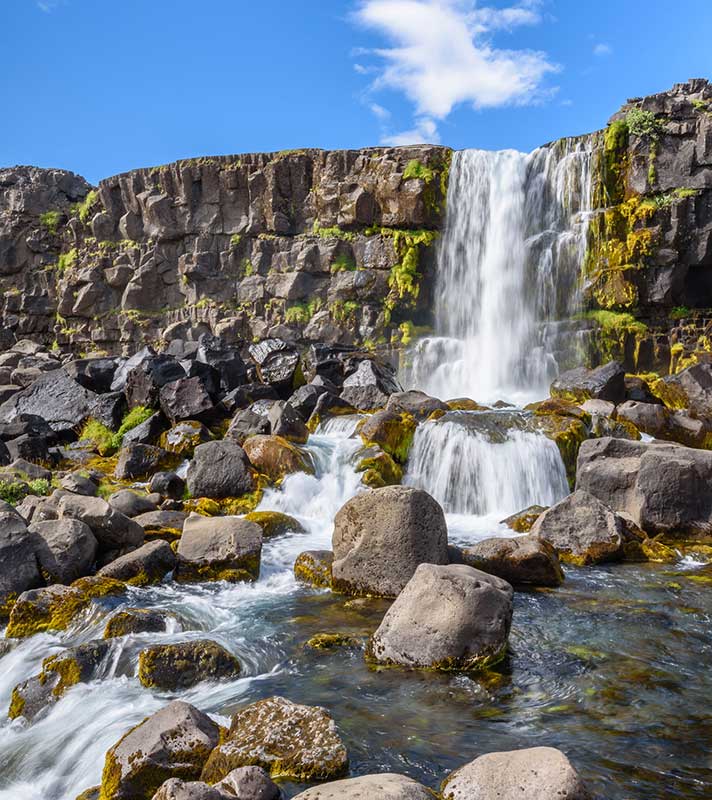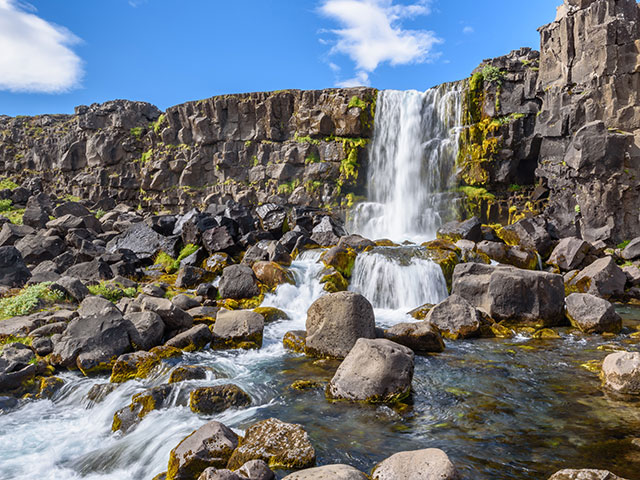 Natural Wonders of Iceland
• S2318
Liverpool
Borealis
Thu 31 Aug 2023
9 nights
Get closer to the awe-inspiring wonders of Iceland
See powerful geysers and waterfalls and glorious glaciers
Spot whales, puffins and more with ORCA from on board Borealis