Dun Laorghaire, pronounced Dunleary, is an elegant little coastal town situated close to Dublin and is steeped in history. You'll be sure to receive a traditional Irish welcome as you step ashore and begin your explorations.
Breathe in the Irish sea air as you take a stroll along the mile-long East Pier Walk,[ReadMoreMob] marvelling at the stunning views across Dublin Bay, passing by the beautiful Victorian bandstand, as small boats quietly sail in and out of the harbour.
Explore the People's Park, created as a formal Victorian Garden, encircled by wrought iron railings, and housing a multitude of landscaped lawns and sweet-smelling flowers. Each weekend, market vendors bring colourful art collections and local produce here, drawing visitors in to browse contentedly.
The famous James Joyce Tower and Museum, noted for its appearance in the opening scenes of the novel Ulysses, now houses many artefacts of Joyce, including letters, photographs and rare first edition books. For those feeling brave enough, take a dip in the Irish Sea at Forty Foot, a historic bathing pool, named among the best places to swim in the world. Visit Mariner's Church, or the Oratory of the Sacred Heart, both of which are easily accessible.
Cruises to Dun Laoghaire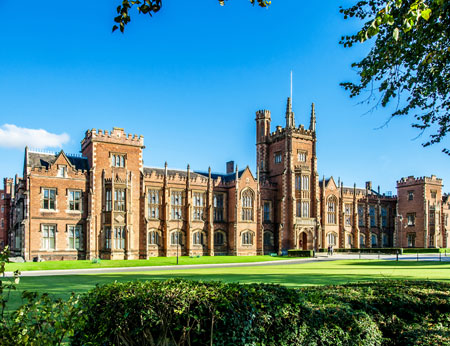 Departs: Liverpool • Thu 29 Apr 2021
5 nights • Borealis • S2108
Iconic tipples, historic treasures and many must-see attractions: the Irish delights of both the Emerald Isle's enchanting capitals make for a five-night break packed with highlights and memorable sights.
Enjoy time in Dublin on tour from Dun Laoghaire, to take in the city's famous sites such as St Patrick's Cathedral and the castle; view the Book of Kells at Trinity College; and sample the legendary 'Irish craic' of Temple Bar.
Visit the fascinating Titanic Belfast exhibit, historic SS Nomadic and much more during time in Belfast; or opt to tour to the spectacular Giant's Causeway. Meanwhile, there's unforgettable scenic cruising in Scotland too.
From £699pp
Fares Explained
|
What's Included
Departs: Liverpool • Sat 22 May 2021
7 nights • Borealis • S2110
Offering chances to sample famous tipples, explore fascinating history and uncover authentic and iconic highlights aplenty, this seven-night circumnavigation of Ireland serves up a full-flavoured taste of the Emerald Isle.
Enjoy a visit to Northern Ireland's capital: learn of Belfast's links to Titanic, or tour to the spectacular Giant's Causeway; and in Dun Laoghaire, discover the delights of this beautiful, wonderfully enchanting town.
South of the Irish border you'll also stop at Cobh, Galway and Killybegs for rich history, the stunning scenes of Wild Atlantic Bay and some of Ireland's best beaches; and take in the scenic south-west coast aboard Borealis.
From £1,199pp
Fares Explained
|
What's Included