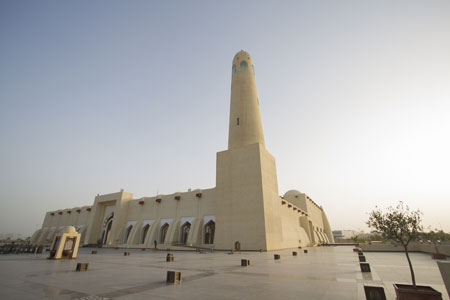 Doha, capital of the peninsular Arabian Gulf country, Qatar, is a rapidly-developing, modern city that oozes style and confidence. The striking and constantly changing skyline of Doha underlines the significant investment Qatar has made in creating a number of landmark cultural icons. The recently reimagined Souq Waqif, a traditional market, which offers many traditional goods and a heady atmospheric vibe is a true experience.
On its man-made island, the beauty of the spectacular I.M. Pei–designed Museum of Islamic Art is a must see for any visitor. Doha also makes full use of its smart waterfront promenade, Al Corniche, aided by the fact the bay was constructed using landfill to create the alluring crescent.

Strolling around The Pearl Qatar, a high-end, luxury neighbourhood, or exploring Katara Cultural Village located in West Bay Area with its Roman-style public auditorium, museums, galleries and libraries are two popular pastimes.
Top Experiences
Karak Tea
Karak Chai – roughly translated as 'strong tea' – is an integral part of Qatari culture, and a very popular unofficial national drink enjoyed by locals and expats alike. It was introduced through the Indian Sub- Continent and is as exotic as the place from which it heralds. Karak Chai is prepared by mixing black tea with a combination of milk, sugar and aromatic Indian herbs and spices.
Al Thakira Mangroves
One of the country's most iconic spots, the Al Thakira Mangroves is a large area of greenery and water with its own ecosystem in an otherwise sandy, scorching desert. Herons and flamingos have been migrating to the region for years. The best way to experience the area is to rent a kayak and explore.
Art
Qatar is passionate about promoting art and culture of all forms and has commissioned world-renowned artists to create truly unique pieces. Calligraphy, Islamic patterns, jewellery and textiles from three continents make up the Museum of Islamic Art's vast collection, some of which date as far back as the 7th century. The museum also features high profile rotating exhibits year-round. Meanwhile, Katara Cultural Village is the gem of Qatar's art and culture scene. There is a maze of meandering passages and waterways, revealing spaces for artists, filmmakers and photographers.