Sailing the length of the 100 Kilometre-long Oslofjord, your smaller ship's route to Oslo, offers you a chance to admire the waterway's wonderful scenery on a cruise taking in Norway's fantastic capital city.
While Oslofjord doesn't boast landscapes quite as dramatic as other Norwegian fjords which may feature on your itinerary, there's still plenty to see as you glide along the glassy waters, including a number of pretty islands, fishing villages and bays. The Oslofjord is also a haven for birdwatchers too and various species can be seen resting on the shores or flying high above the fjord.
Cruises to Cruising Oslofjord
Departs: Liverpool • Tue 12 May 2020
11 nights • Black Watch • W2013
Packed with a plethora of very special experiences, including a chance to be part of Norwegian National Day in Oslo, this is an immersive voyage of discovery to remember for years to come.
An overnight stay in Oslo affords ample time to experience the capital's traditional celebrations, including the colourful parades, events at the impressive Royal Palace, and much more.
Elsewhere, you'll cruise by the Olsen family home in Oslofjord and see Langfoss Waterfall from your ship; have a chance to explore historic Stavanger; and visit attraction-packed Bergen.
From £1,699pp
Fares Explained
|
What's Included
Departs: Southampton • Tue 22 Sep 2020
11 nights • Braemar • M2025
On this endlessly rewarding adventure, unforgettable sights and experiences await at every turn, as Scandinavia presents the artistic, aesthetic, historic and cultural highlights of its captivating capitals.
There's opportunities to see iconic works from renowned artists, sculptors and artists in Oslo; and delve into the fascinating history, famous pop culture and natural beauty of Stockholm,
In Copenhagen, Braemar docks closer to many highlights, including the Little Mermaid, Nyhavn district and impressive Royal palaces. What's more, hours of spellbinding scenic cruising perfectly complements your exploration ashore.
From £1,499pp
Fares Explained
|
What's Included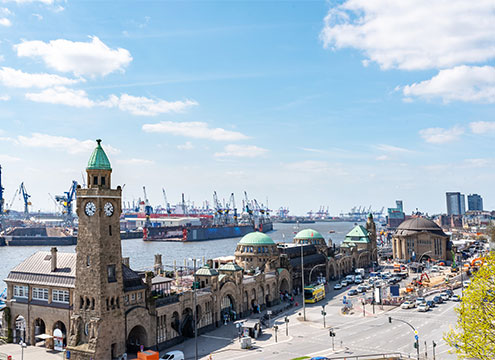 Departs: Southampton • Tue 01 Dec 2020
8 nights • Balmoral • L2030
As the festive season begins, start your celebrations in style with a cruise to four enticing cities In Germany, Belgium, Norway and Denmark that really come to life at the 'most wonderful time of the year'.
At every destination, you'll have ample time to immerse yourself in the seasonal splendour, spicy scents and cosy atmosphere of magical Christmas markets, including Hamburg's famous Roncalli Market.
You could pick up gifts from Bruges' authentic Belgian chocolate shops; visit Oslo's National Gallery; stop-by Copenhagen's legendary Tivoli Gardens; and enjoy a memorable winter stroll along the River Elbe in Hamburg too.
From £949pp
Fares Explained
|
What's Included