Sailing the length of the 100 Kilometre-long Oslofjord, your smaller ship's route to Oslo, offers you a chance to admire the waterway's wonderful scenery on a cruise taking in Norway's fantastic capital city.
While Oslofjord doesn't boast landscapes quite as dramatic as other Norwegian fjords which may feature on your itinerary, there's still plenty to see as you glide along the glassy waters, including a number of pretty islands, fishing villages and bays. The Oslofjord is also a haven for birdwatchers too and various species can be seen resting on the shores or flying high above the fjord.
Cruises to Cruising Oslofjord
Departs: Southampton, United Kingdom • Tue 22 Sep 2020
11 nights • Braemar • M2025
Sorry, this cruise has been cancelled.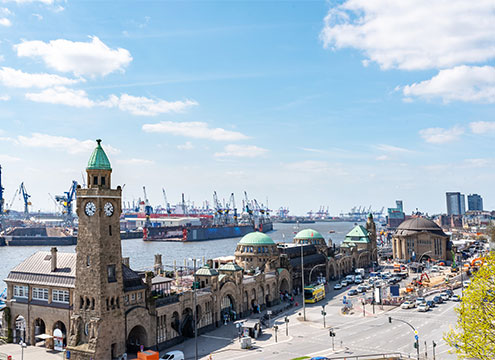 Departs: Southampton • Tue 01 Dec 2020
8 nights • Balmoral • L2030
As the festive season begins, start your celebrations in style with a cruise to four enticing cities In Germany, Belgium, Norway and Denmark that really come to life at the 'most wonderful time of the year'.
At every destination, you'll have ample time to immerse yourself in the seasonal splendour, spicy scents and cosy atmosphere of magical Christmas markets, including Hamburg's famous Roncalli Market.
You could pick up gifts from Bruges' authentic Belgian chocolate shops; visit Oslo's National Gallery; stop-by Copenhagen's legendary Tivoli Gardens; and enjoy a memorable winter stroll along the River Elbe in Hamburg too.
From £849pp
Fares Explained
|
What's Included
Departs: Rosyth (Edinburgh) • Thu 17 Jun 2021
14 nights • Balmoral • L2119
See, experience and fully immerse yourself in the grandeur of beautiful Baltic cities renowned for their remarkable architectural, cultural, historical and artistic delights.
Enjoy three days in spectacular St Petersburg, ample time to marvel at iconic landmarks such as Peterhof Palace and the Hermitage, and even feel the magic of the Russian ballet.
Uncover impressive palaces, castles and museums in the Scandinavian capitals of Copenhagen, Stockholm and Oslo; plus experience enchanting local life in Tallinn, Estonia and Helsinki, Finland.
From £1,999pp
Fares Explained
|
What's Included