Leaving New York's iconic skyline behind, a sail along the size-restricted Hudson River provides contrasting sights and experiences to those on offer in the 'Big Apple'. While relaxing on board your smaller ship, walls of towering skyscrapers will turn to low-lying riverbanks laden with tree-smothered state parks and nature reserves. These countryside scenes are particularly breathtaking in the fall season, when the lush foliage turns to vibrant autumn colours of browns, reds and yellows.
Cruises to Cruising Hudson River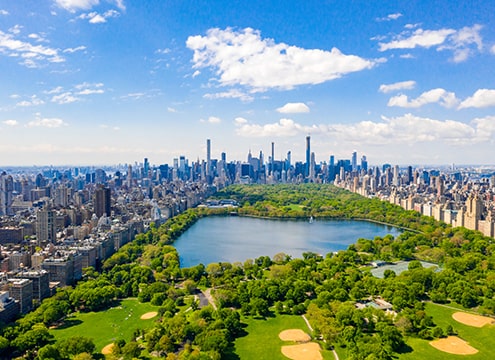 Departs: Southampton • Tue 26 Sep 2023
34 nights • Balmoral • L2323
Experience the seasonal splendour of North America's East Coast in the fall, with rare explorations of scenic waterways and visits to remarkable cities in the US and Canada.
Admire scenes of autumn-coloured woodlands as you sail the Cape Cod and Chesapeake & Delaware Canals; and enjoy a special journey along the Hudson River.
Sail by the Statue of Liberty and spend two days in New York; visit Baltimore, gateway to Washington DC; immerse yourself in Nova Scotia and Newfoundland's natural beauty; and much more.
From £5,299pp
Fares Explained
|
What's Included