Djevelen Tanngard (Devil's teeth)
Sailing along the picturesque northwest coast of Norway's rugged Senja Island, your smaller-sized ship will present you with views of the tooth-like peaks of the Okshornan Mountains, affectionately known as the Djevelens Tanngard or 'Devil's Teeth'.
Although the Okshornan's are a popular hiking route, the best way to appreciate their imposing magnificence and spectacular beauty is from the water, with unmissable photo opportunities to take advantage of as you glide serenely by this remarkable corner of Norway.
Cruises to Cruising by Djevelen Tanngard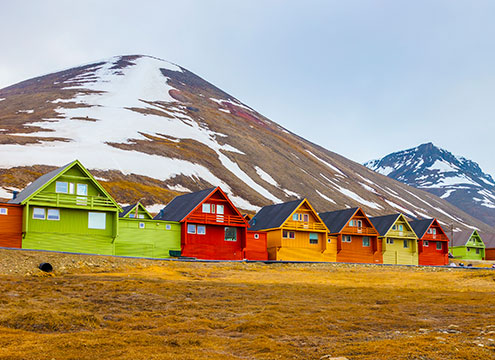 Departs: Newcastle • Wed 22 Jun 2022
15 nights • Balmoral • L2217
Experience a unique exploration of Norway, featuring a week-long discovery of unique landscapes, breathtaking waterways and fascinating remote settlements found deep within the Arctic Circle.
Be immersed in the stunning beauty and incredible history of eerie, rarely-visited towns in rugged Spitsbergen; visit the North Cape; and see the astonishing Tuna, Nordenskiöldbreen and Black glaciers.
Enjoy scenic fjord cruising on Balmoral and visit destinations such as Olden and Åndalsnes, for tours to unmissable fjordland wonders, plus revel in the wonder of the mesmerising midnight sun.
From £2,499pp
Fares Explained
|
What's Included