Cruising by Dinosaur Rock cruises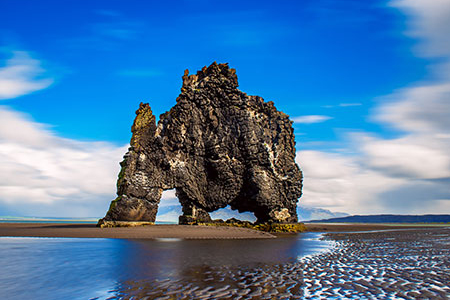 Dinosaur Rock should be on every 'must-see' list, as it really must be seen to be believed. The history of this remarkable 15 metre-high rock formation is uncertain; and while many say it looks like a dinosaur, others argue that it resembles an elephant or a rhino drinking from the glorious blue waters. Sailing slowly past, you'll have the chance to decide for yourself and capture fantastic photographs of this remarkable natural wonder.
The beautiful basalt stack is also home to several species of seabirds, including gulls and fulmars, so it's a great place for keen birdwatchers to visit too. Be sure to bring your binoculars and your camera!
Cruises to Cruising by Dinosaur Rock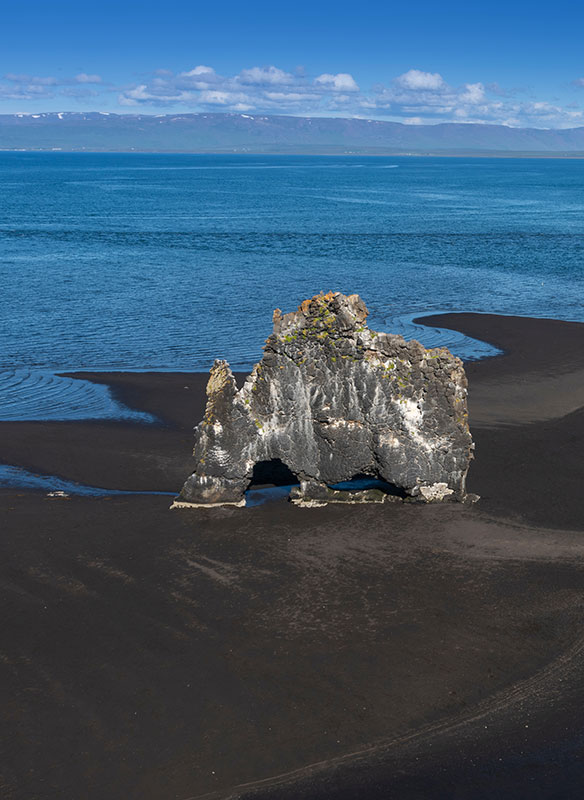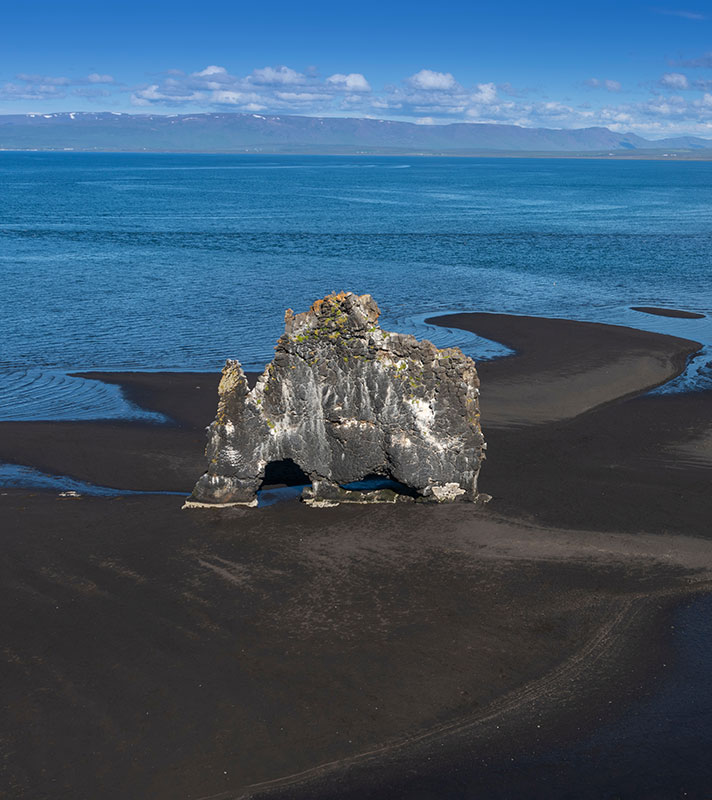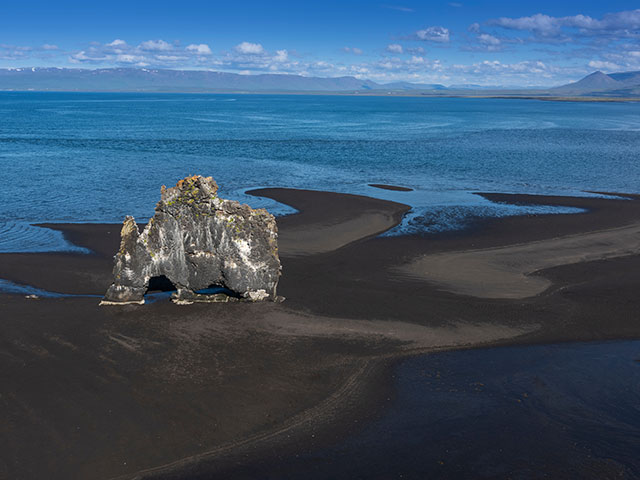 Dramatic Coastlines of Iceland & The Faroes
• S2224
Liverpool
Borealis
Mon 05 Sep 2022
11 nights
Scenic cruise Iceland's Western Fjords
Visit the magnificent Strokkir geyser
Search for whales with ORCA conservationists