Cruising by Black Glacier
The famous Svartisen or 'Black Glacier' - spread out over an impressive 375 square kilometres - is the second largest glacier in Norway.[ReadMoreMob] The glacier is in fact divided into two seperate glaciers called the West Ice and the East Ice and a cruise past this fascinating natural wonder offers stunning views of Mother Nature at her finest.
Cruises to Cruising by Black Glacier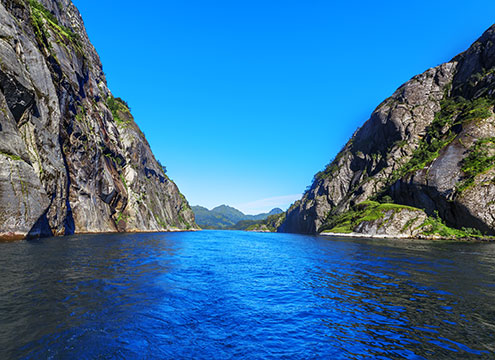 Departs: Newcastle • Fri 20 Aug 2021
9 nights • Balmoral • L2126
From both on board Balmoral and during memorable explorations ashore, you'll uncover astonishing sights and experiences amongst the rarely sailed fjords of Northern Norway.
Feel as if you can touch the mountainsides of astonishing Trollfjord; see the awe-inspiring scenery of Meløy's Nordfjord; marvel at the mighty Black Glacier; and much more.
You can immerse yourself in the rugged beauty of the Lofoten Islands and Bodo; take in Tromsø's many must-visit attractions; and ride the spectacular Rauma Railway from Åndalsnes.
From £1,399pp
Fares Explained
|
What's Included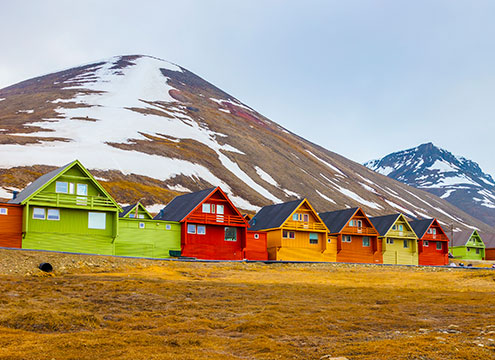 Departs: Newcastle • Wed 22 Jun 2022
15 nights • Balmoral • L2217
Experience a unique exploration of Norway, featuring a week-long discovery of unique landscapes, breathtaking waterways and fascinating remote settlements found deep within the Arctic Circle.
Be immersed in the stunning beauty and incredible history of eerie, rarely-visited towns in rugged Spitsbergen; visit the North Cape; and see the astonishing Tuna, Nordenskiöldbreen and Black glaciers.
Enjoy scenic fjord cruising on Balmoral and visit destinations such as Olden and Åndalsnes, for tours to unmissable fjordland wonders, plus revel in the wonder of the mesmerising midnight sun.
From £2,499pp
Fares Explained
|
What's Included