Cruising Amalfi Coast & Capri
Renowned for its beautiful landscapes and glorious blue waters, the Amalfi Coast should be on every 'must-visit' list. A cruise past the towering mountains, grand villas, lush forests and stunning towns which line this breathtakingly beautiful, UNESCO-listed gem is always a memorable experience. Be sure to take your place on deck and have your camera to hand as your ship glides along gorgeous azure waters.
Cruising out towards the Bay of Naples, you will also see the idyllic island of Capri – once the home of Emperor Augustus. Capri's Roman ruins, rugged seascapes, secluded coves and vibrant flora have attracted visitors for decades, and you have the chance to admire superb views of the island from the comfort of your Fred. Olsen cruise ship.
Cruises to Cruising Amalfi Coast & Capri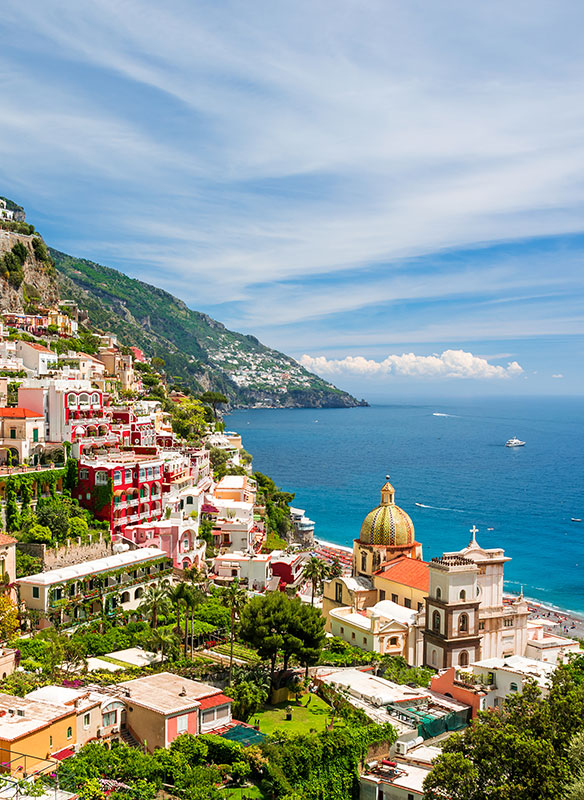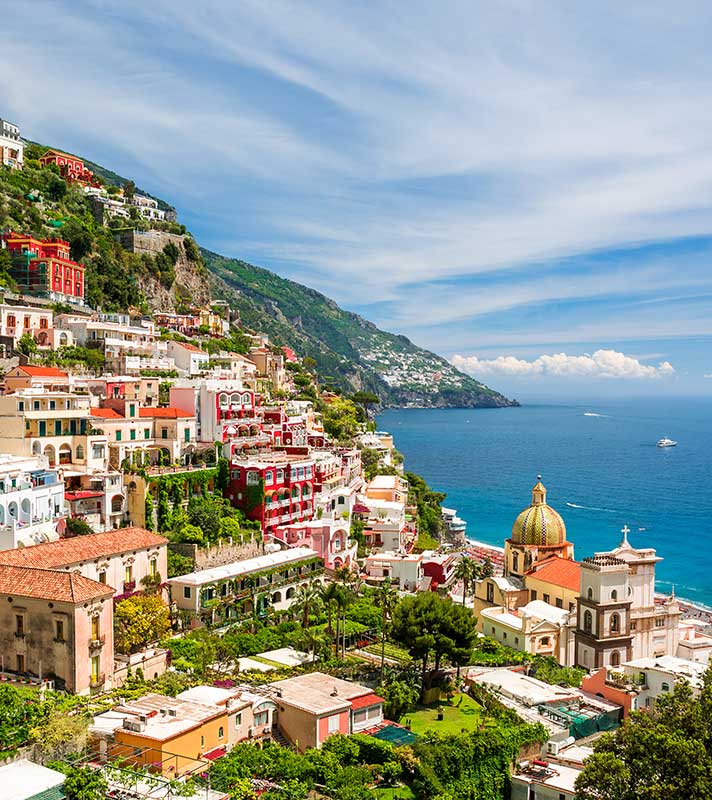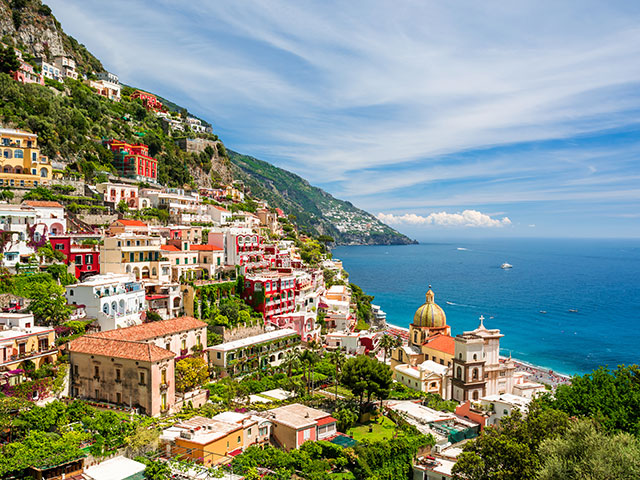 Renaissance Italy, the Adriatic & Amalfi Coast
• S2309
Liverpool
Borealis
Mon 22 May 2023
25 nights
Experience a journey through centuries of history in Italy and the Adriatic
Delve into the influences of the Renaissance and Venetians
Revel in the scenic beauty of the Amalfi Coast, Bay of Kotor and more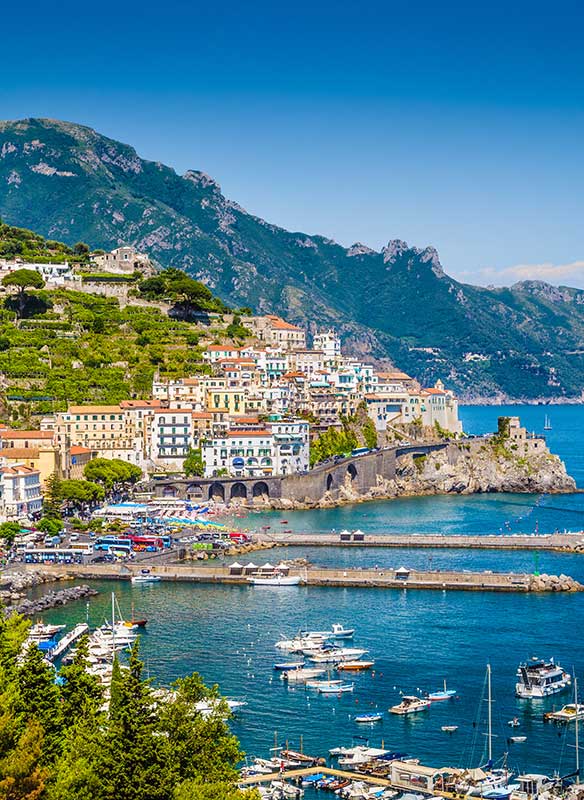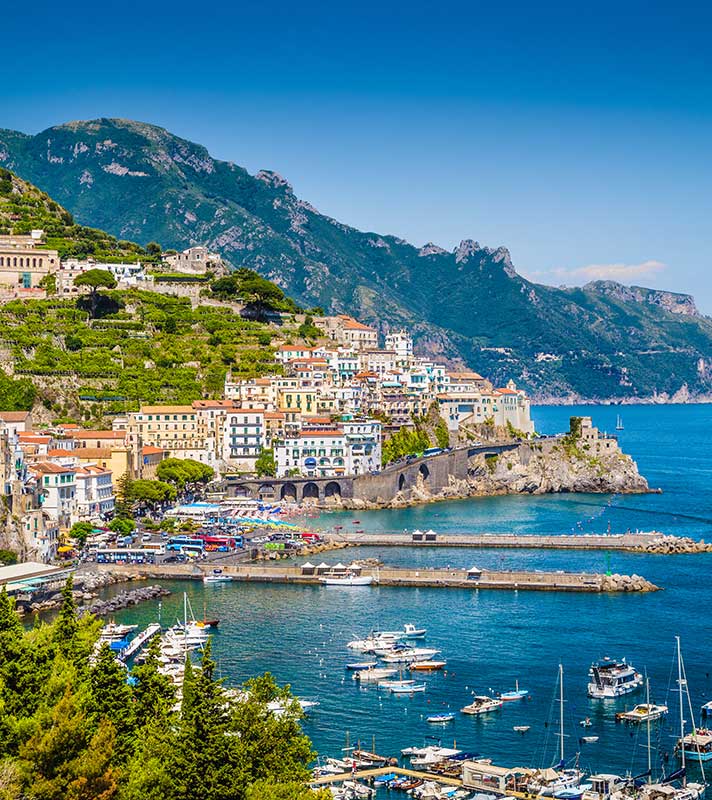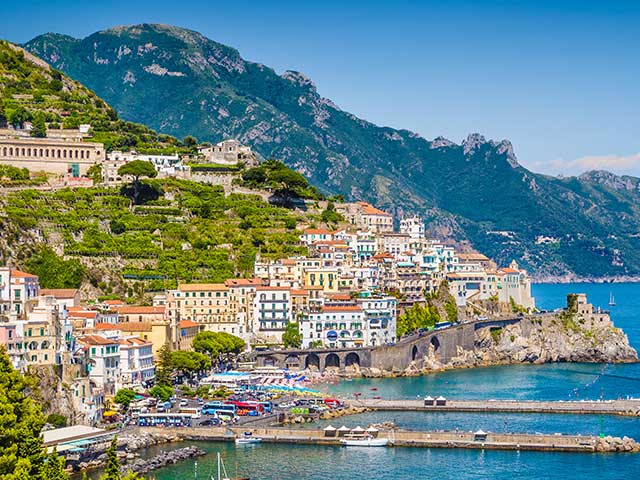 Discovering the Scenic Amalfi Coast
• S2320
Liverpool
Borealis
Sun 17 Sep 2023
16 nights
Experience Italy's beautiful Amalfi Coast to the full, from Borealis and ashore
Revel in the coastal scenery, discover Roman sites and more, in Amalfi, Sorrento & Salerno
Away from Amalfi, there are chances to explore ancient Rome and Cagliari