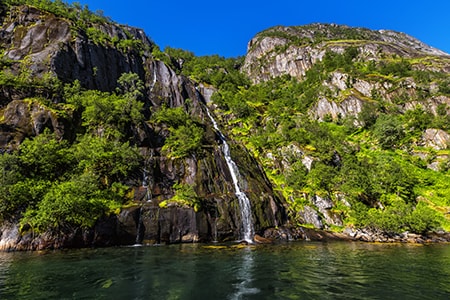 The Trollfjord is a spectacular 2 kilometre long branch of the Raftsund straight that divides Norway's Lofoten and Vesterålen archipelagos.
One of the most popular sight-seeing destinations in Nordland county, the Trollfjord is a relatively short and narrow fjord that's lined with steep mountains and vast rocky cliffs. Fred. Olsen's more compact ships allow you to cruise directly into the heart of the Trollfjord to join the flocks of native Sea Eagles in their natural habitat.
Cruises to Cruise Trollfjord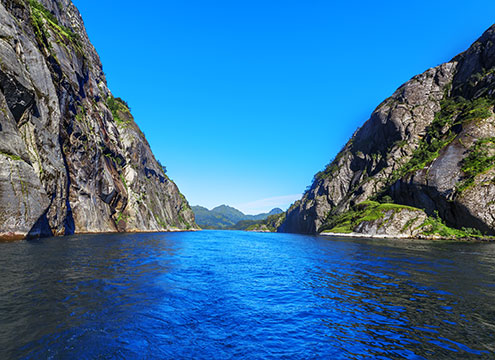 Departs: Newcastle • Fri 20 Aug 2021
9 nights • Balmoral • L2126
From both on board Balmoral and during memorable explorations ashore, you'll uncover astonishing sights and experiences amongst the rarely sailed fjords of Northern Norway.
Feel as if you can touch the mountainsides of astonishing Trollfjord; see the awe-inspiring scenery of Meløy's Nordfjord; marvel at the mighty Black Glacier; and much more.
You can immerse yourself in the rugged beauty of the Lofoten Islands and Bodo; take in Tromsø's many must-visit attractions; and ride the spectacular Rauma Railway from Åndalsnes.
From £1,399pp
Fares Explained
|
What's Included
Departs: Southampton • Fri 16 Jul 2021
13 nights • Braemar • M2117
Within the Arctic Circle, a discovery of Norway's spectacular north will provide spellbinding experiences and create memories that will last forever.
Explore the rugged landscapes of the iconic North Cape plateau, on your from Honningsvåg; immerse yourself in the eerie midnight sun; and visit Tromsø, as well as lesser-known Hammerfest.
Diverting into the fjordland too, small ship Braemar will navigate the remarkably narrow Trollfjord; by the Torghatten and Seven Sisters mountains; visit picturesque Ålesund – overlooked by Mount Aksla; and more.
From £1,899pp
Fares Explained
|
What's Included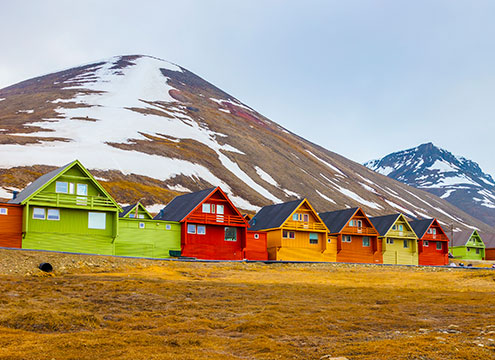 Departs: Newcastle • Wed 22 Jun 2022
15 nights • Balmoral • L2217
Experience a unique exploration of Norway, featuring a week-long discovery of unique landscapes, breathtaking waterways and fascinating remote settlements found deep within the Arctic Circle.
Be immersed in the stunning beauty and incredible history of eerie, rarely-visited towns in rugged Spitsbergen; visit the North Cape; and see the astonishing Tuna, Nordenskiöldbreen and Black glaciers.
Enjoy scenic fjord cruising on Balmoral and visit destinations such as Olden and Åndalsnes, for tours to unmissable fjordland wonders, plus revel in the wonder of the mesmerising midnight sun.
From £2,499pp
Fares Explained
|
What's Included