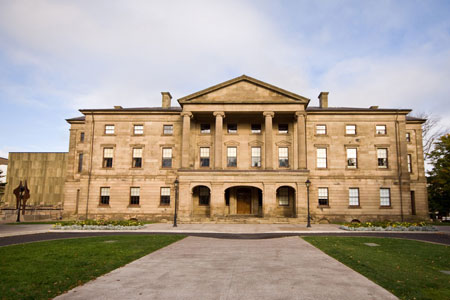 Home to Province House that hosted the Canadian Confederation Conference in 1864, Charlottetown is the birthplace of Canada.
The capital of Prince Edward Island, Charlottetown is a charming, historic city that represents the best that Canada has to offer. It combines 19th century buildings and monuments with various elements of modern life to create a unique blend of past and present culture – on most street corners, storyboards tell of the city's history. It celebrates many festivals across the seasons, and offers world-class local cuisine.
Many tourists in this perfectly-sized city visit The Guild and watch a musical based on Anne of Green Gables, take a boat tour to the historic waterfront or relax at the spa.