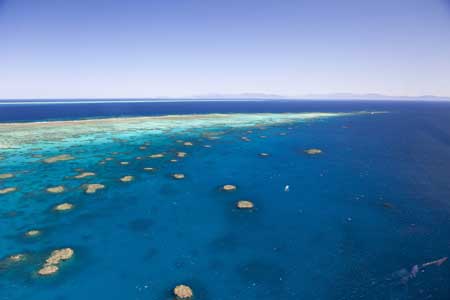 Cairns is the gateway to Queensland's tropical north, and is a stylish city renowned for its sultry climate and laid back ambience.The city used to be popular with visitors who came in search of gold, but now they visit to discover something even more precious: the Great Barrier Reef. The unmissable coral reef is easily accessible via boat trips from the city.

Cairns is also home to the beautiful Wet Tropics Rainforest. The best way to see this natural wonder is to take the Kuranda Scenic Railway – it goes north from the city, over bridges and through tunnels carved from the cliff-face and to the village of Kuranda. From there, the Skyrail Rainforest Cableway goes on a 7.5km trip, carrying passengers in glass-sided gondolas above the rainforest canopy, with a couple of stops en route to explore the forest floor.

The focal point of Cairns itself is the Esplanade, a two kilometre boulevard along the shore with cafés, bars, piazzas, fine historic buildings and a swimming lagoon that makes up for the lack of beach. The Tanks Art Centre and nearby Flecker Botanical Gardens are worth uncovering, while the Tjapukai Aboriginal Cultural Park recounts stories of indigenous Aboriginal and Torres Strait people through music and dance.