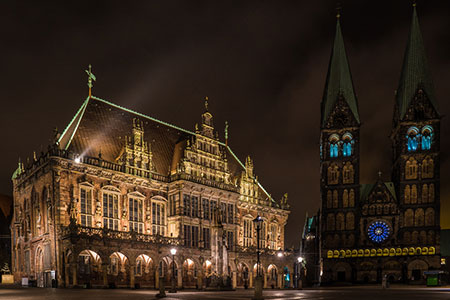 The key maritime role played by the city of Bremen, which straddles the Weser River in northwest Germany, is underlined by its impressive Hanseatic buildings. Bremen's Hanseatic Gothic architecture in the Marktplatz and narrow timber buildings in the Schnoor Quarter are the standout highlights in the oldest part of the city. The ornate Gothic Town Hall, originally built between 1405 and 1410, is a UNESCO World Heritage Site, features a restaurant with original Hanseatic era décor, as well as the Bremer Ratskeller, a public house in the basement.[ReadMoreMob]
The Town Hall is also home to a number of large model ships in its upper hall and 12 of the oldest wines in the world. Nearby is the Roland Statue, a giant stone figure that symbolises freedom of trade.
In contrast, Überseestadt – the former docklands – offers a completely different experience and is a fine example of modern Bremen. Here, a selection of trendy bars, stylish cafes and fine restaurants can be found, as well as a beautiful harbour and yacht-filled marina.
Top Experiences
Bremen Gothic Architecture
You cannot leave Bremen without a visit to the Marktplatz – a hive of activity and an absolute must-see. Bremen's historic Market Place is home to the Town Hall, a beautiful gothic structure originally built between 1405 and 1410; the Roland Statue; the cathedral; and many other impressive sights. In 2004, these features were recognised by UNESCO and the Marktplatz was awarded World Heritage status.
Bremen Schnoor
The Schnoor Quarter is Bremen's oldest district and features charming, narrow lanes lined with beautiful centuries-old timber houses. A wander through Schnoor allows you to delight in the picturesque scenes, and also learn about the the local arts and crafts. It's also the perfect place to buy gifts and souvenirs, such as handmade gold jewellery, to take home.
Cruises to Bremen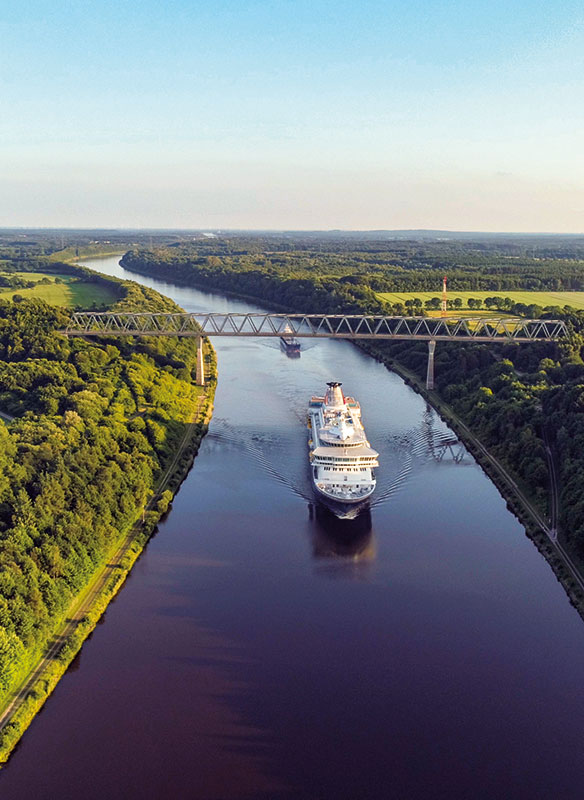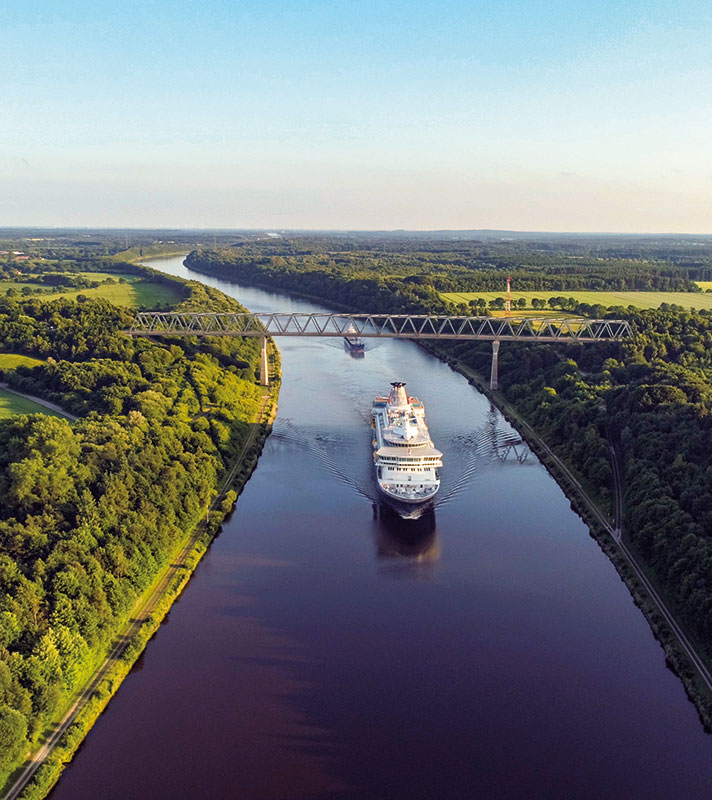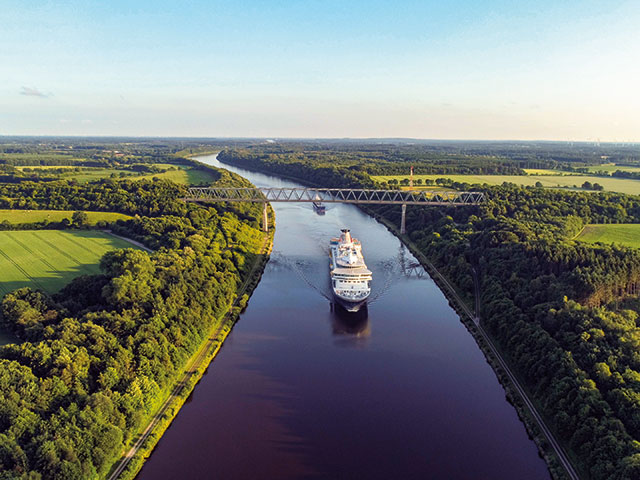 Cities of Germany via the Kiel Canal
• L2307
Southampton
Balmoral
Tue 11 Apr 2023
8 nights
Discover the maritime history of Kiel, gateway to Berlin
Enjoy beautiful German countryside as you cruise along the Kiel Canal
Visit the Rathaus when in Hamburg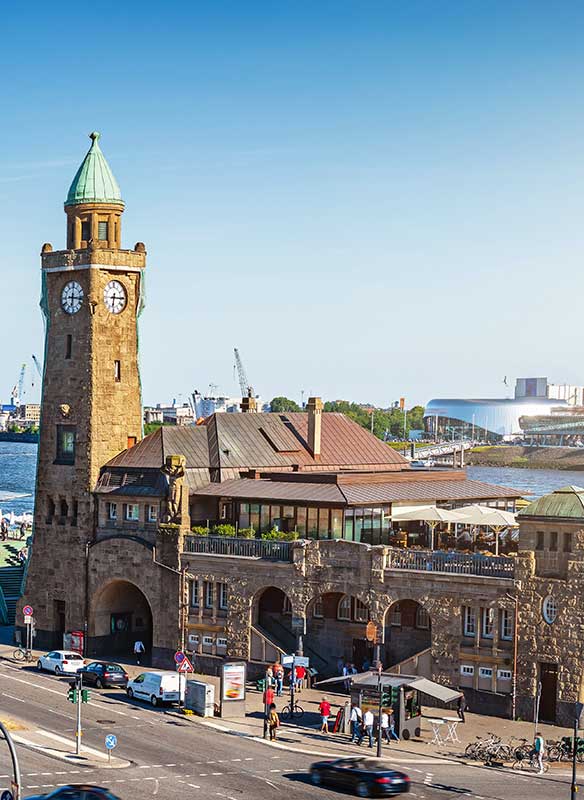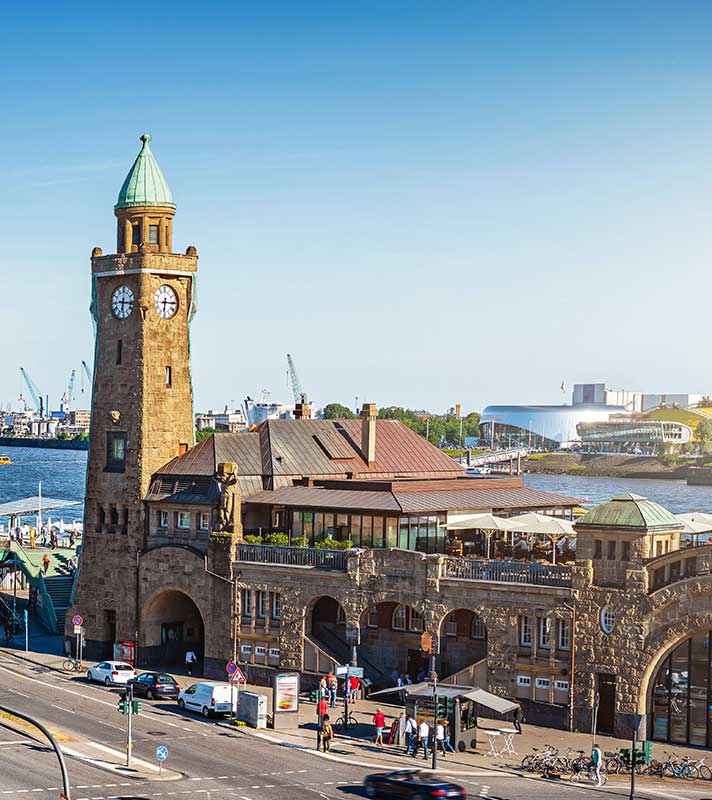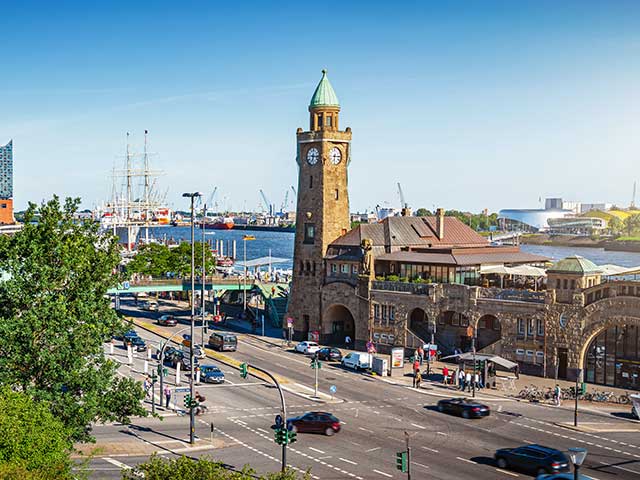 German Cities with Kiel Week Regatta
• L2315
Rosyth (Edinburgh)
Balmoral
Thu 22 Jun 2023
10 nights
Enjoy the final day of the Kieler Woche festival in Kiel
Experience scenic cruising of the Kiel Canal
Delve into rich maritime history in Hamburg, Bremen and Sassnitz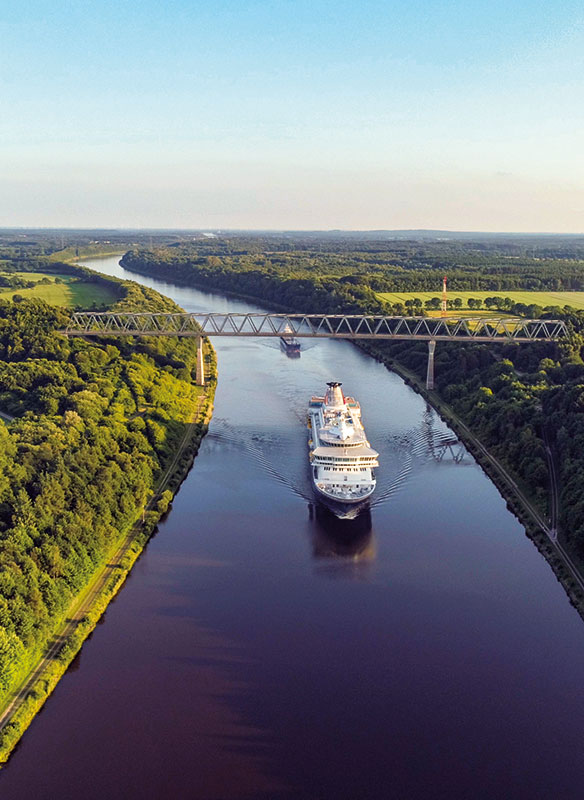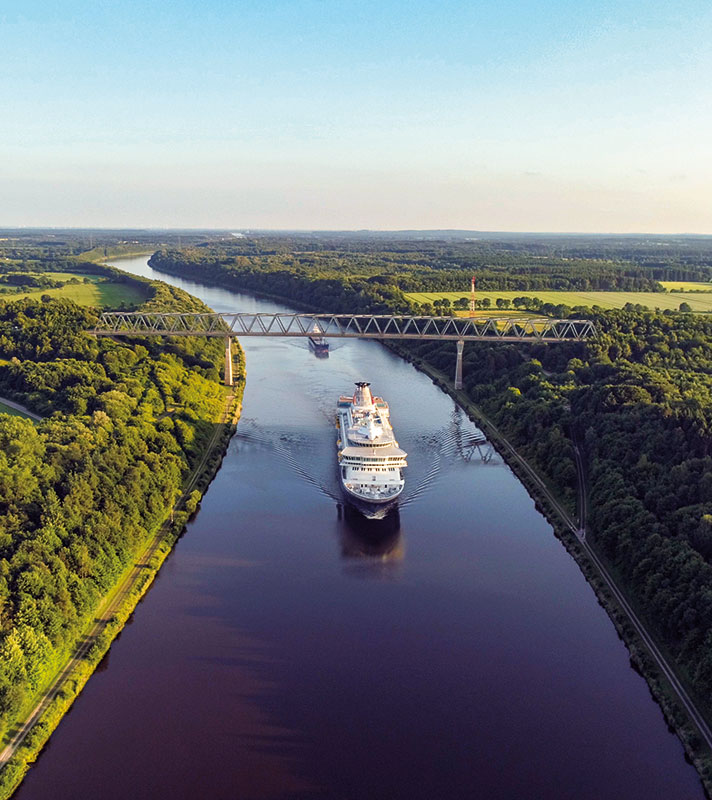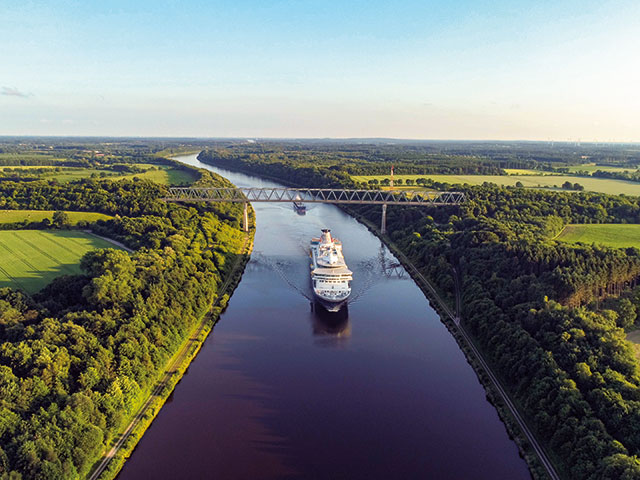 German Cities & Scenic Waterways
• M2325
Dover
Braemar
Sun 08 Oct 2023
8 nights
Delve into Germany's rich maritime history and industry
Discover busy ship yards, naval bases and fascinating museums
Experience scenic cruising of the Kiel Canal and River Elbe