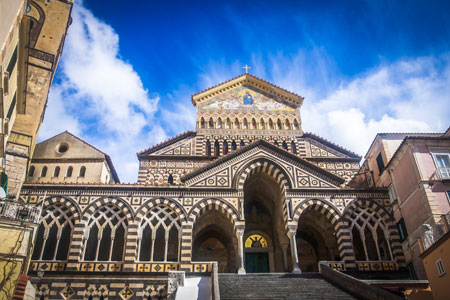 The stunning UNESCO-listed town of Amalfi, with its incredible scenery, charming narrow streets, medieval architecture and delightful marina is the heart of Italy's glorious Amalfi Coast. Situated within a deep ravine at the foot of the 4,314ft-high Monte Cerreto, Amalfi is on many people's must-see list. It's dearth of notable historical buildings is because most of the old city, and its populace, dropped into the Mediterranean during an earthquake in 1343.
However, the past can still be experienced through the Arab-Romanesque architecture of Amalfi's Sant'Andrea Cathedral, with its striking Byzantine facade;[ReadMoreMob] the Museo Arsenale, a medieval shipyard converted to an exhibition space; and the magnificent Moorish-style Cloister of Paradise. The intriguing Paper Mill Museum is also visit worthy. The town's network of narrow streets are lined with an array of smart cafes and restaurants serving the finest local cuisine. The picturesque harbour is also perfect for exploring and strolling.
Top Experiences
Amalfi Coast
One of Europe's most desirable and romantic locations, the Amalfi Coast has long been impressing visitors that flock to the region. Occupying the southern side of Sorrento's peninsula, it lays claim to being Europe's most beautiful stretch of coast.
Papermaking
Production of handmade paper in the early 12th century, according to the Arabic method, in the manufacture of iron and wool. Visit the Museum of Paper (Museo della Carta) and the Amatruda paper mill for an insight into this interesting industrial history.
Amalfi Lemons
Dating back to the 11th century, lemons are the most well-known product of the Amalfi Coast and are claimed to be some of the world's best. Sfusato d'Amalfi are protected by the Consorzio di Tutela del Limone Costa d'Amalfi I.G.P.
Cruises to Amalfi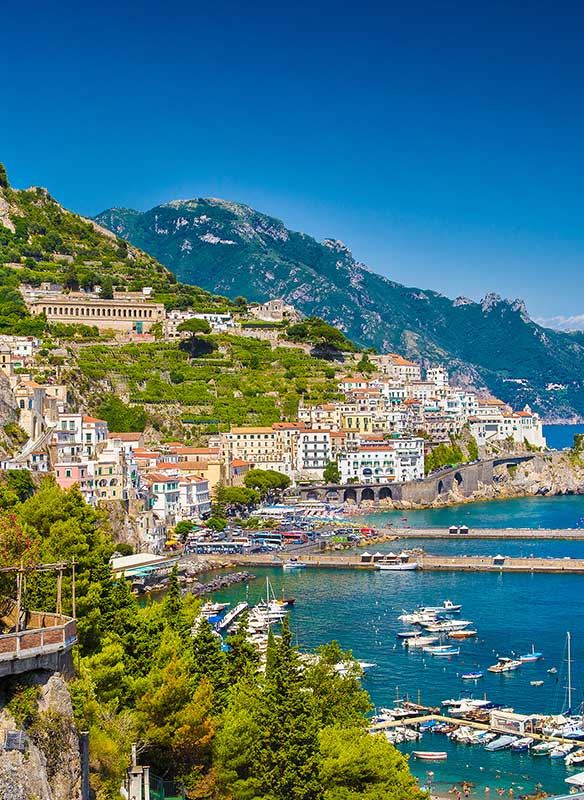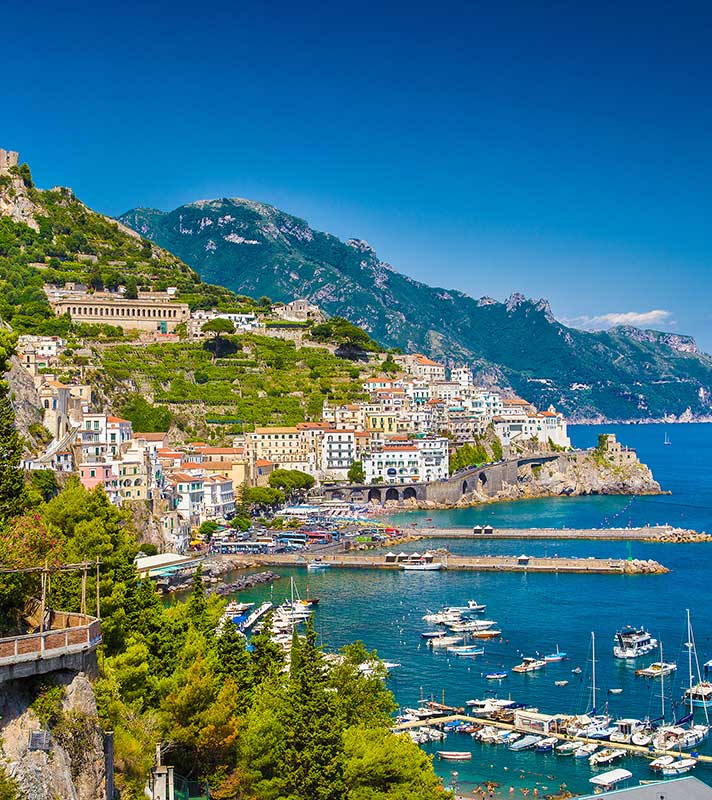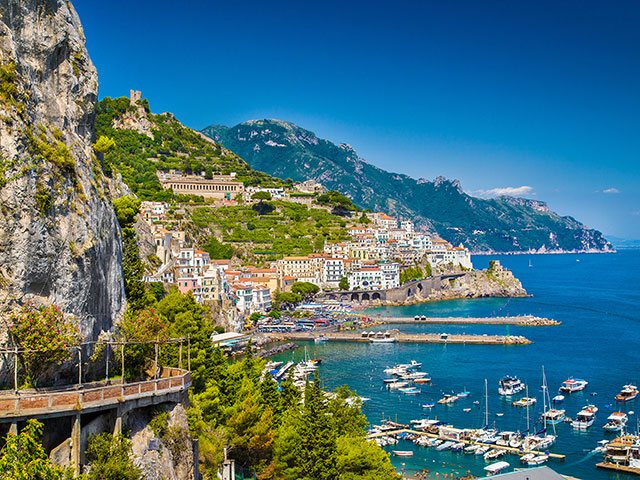 Discover the Amalfi Coast
• T2216
Southampton
Bolette
Sun 17 Jul 2022
15 nights
Explore scenic Amalfi & Sorrento
Visit the islands of Capri & Corsica
Tour to pretty Positano & Bonafacio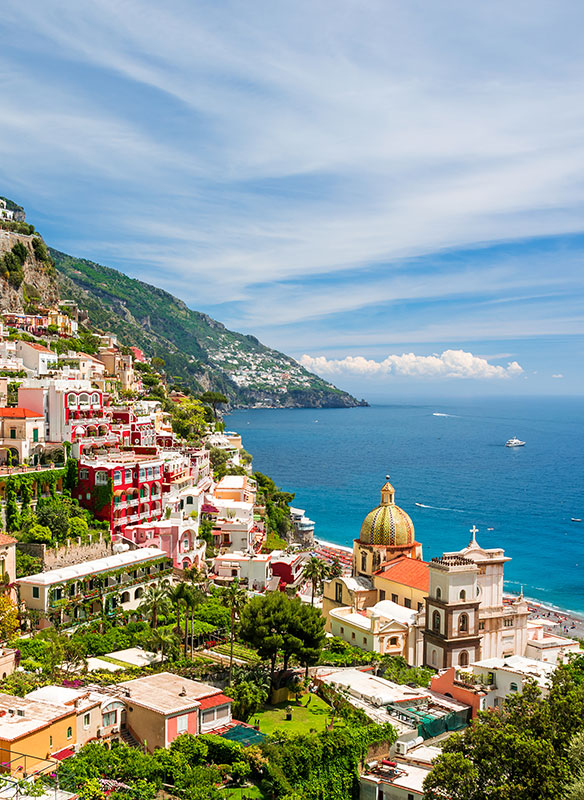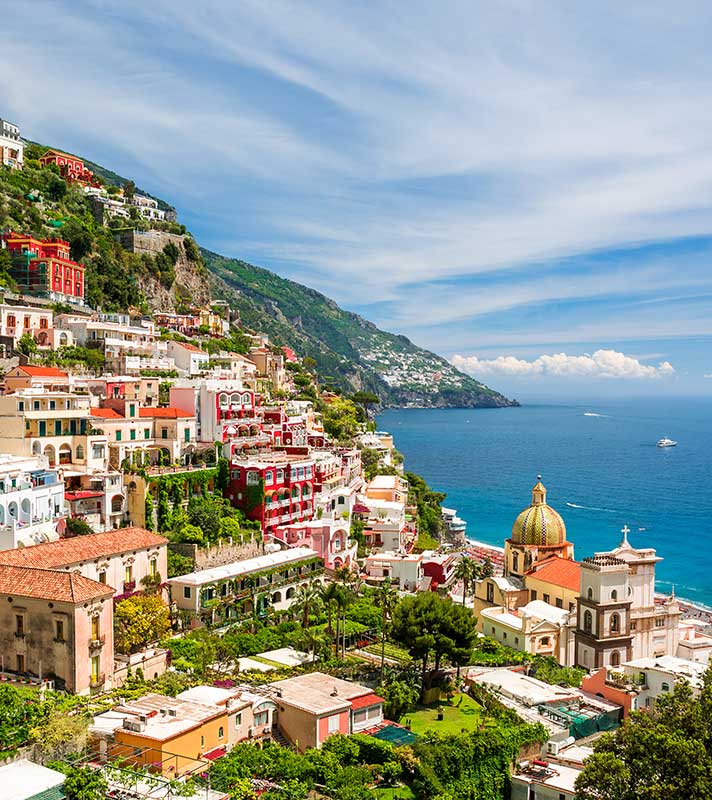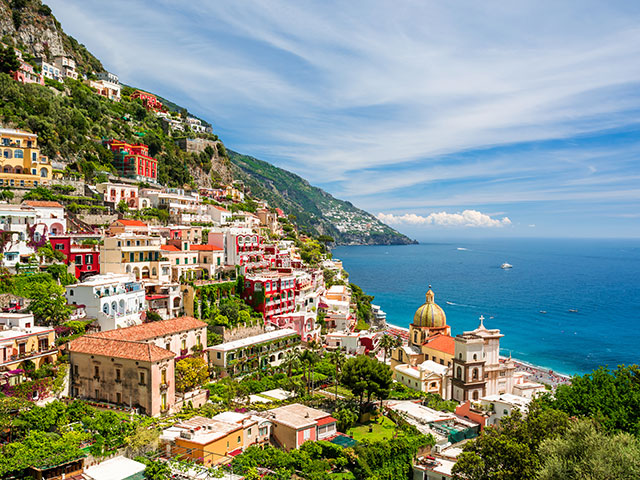 Renaissance Italy, the Adriatic & Amalfi Coast
• S2309
Liverpool
Borealis
Mon 22 May 2023
25 nights
Experience a journey through centuries of history in Italy and the Adriatic
Delve into the influences of the Renaissance and Venetians
Revel in the scenic beauty of the Amalfi Coast, Bay of Kotor and more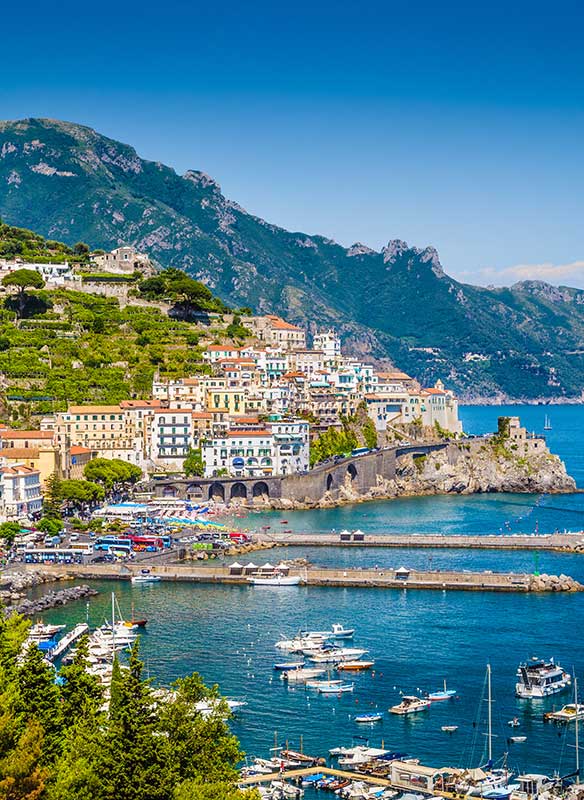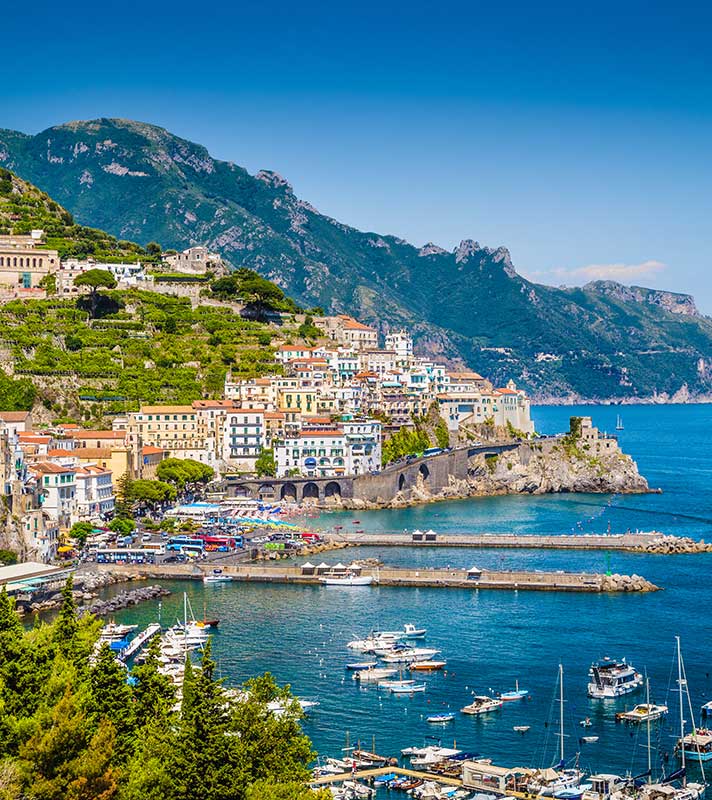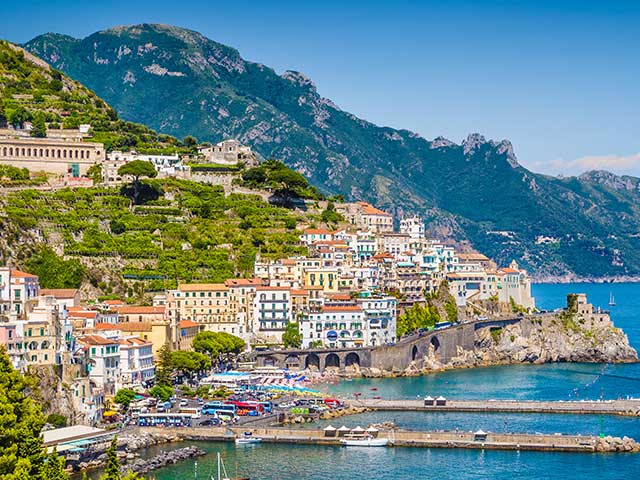 Discovering the Scenic Amalfi Coast
• S2320
Liverpool
Borealis
Sun 17 Sep 2023
16 nights
Experience Italy's beautiful Amalfi Coast to the full, from Borealis and ashore
Revel in the coastal scenery, discover Roman sites and more, in Amalfi, Sorrento & Salerno
Away from Amalfi, there are chances to explore ancient Rome and Cagliari