Facilities & Amenities on Black Watch
As well as a choice of comfortable accommodation, dining venues, bars and lounges, all of which have been refreshed and refurbished as part of the ship's thorough refit in late 2016, Black Watch features all the facilities and amenities you need for a comfortable, restful and stress-free stay on board, including heated pools and bubbling jacuzzis, a well-stocked library and even a self-service Laundry Room.
There are four heated saltwater swimming pools to choose from on board Black Watch, so you'll always find somewhere to cool down after topping-up your tan on deck or keep in shape with a few early morning lengths.
The Marquee Pool on Marquee Deck is perfect for a quick dip after soaking up the sunshine and also features two bubbling Jacuzzis; while the large swimming pool located at the stern of the ship on Lounge Deck is ideal for working-off those delicious indulgences from the night before. There are two smaller exercise pools on Lounge Deck too, suitable for water-based exercises such as aqua aerobics.
By each pool you'll find plenty of comfortable sun loungers and ample open deck space too, providing somewhere to simply relax and enjoy the scenery and sea air as the friendly, attentive staff bring you your choice of refreshment throughout the day.
Located in The Bookmark Café on Lido Deck, Black Watch's well-appointed library provides a wide variety of books and publications, including some large print books, to delve into, accompanied by speciality coffees, teas and tempting chocolates served at this quiet, comfortable space.
As well as losing themselves in a good book as the world drifts by, guests can stop-by the Library for a traditional board games such as chess and drafts, or have a go at large, challenging jigsaw puzzles available too.
Try your hand at Blackjack or Roulette at Black Watch's Gaming Tables, located portside on Lido Deck. Perhaps attend one of our daytime teaching sessions to improve your game and learn how to win big, then put your skills into practice in the evenings against our friendly croupiers, your new-found friends and fellow guests.
Please note: games of chance may not be charged back to your on board account.
Featuring plenty of card tables and comfortable chairs, the Card Room on board Black Watch provides guests with a quiet, relaxing space to enjoy a competitive hand or two, or simply a bit of fun. Bridge is always a popular pursuit on board, so you're sure to find players up for a challenge. On some cruises, Bridge tuition is on offer to help you develop your skills.
If you prefer, asides from playing cards, there are jigsaws and board games for you to have a go at too.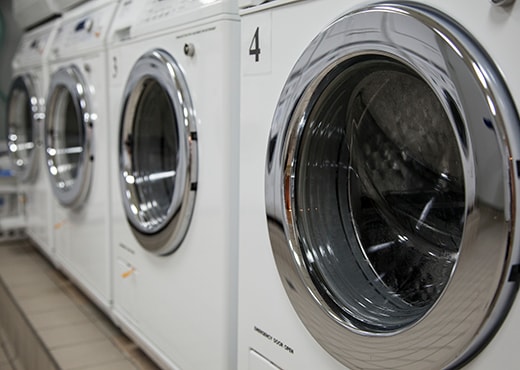 One of the treats of being on board your cruise ship is to leave behind the routine chores. And of course, there is a comprehensive on board laundry service which your stewardess will be pleased to arrange for you. Full details and prices for this service can be found in your Welcome Pack waiting in your room.
However, we do appreciate that occasionally there may be items you wish to deal with yourself, and the self-service Laundry Rooms, located on Main Deck and Atlantic Deck, are fully equipped with washing machines, tumble dryers and ironing facilities. A particularly useful facility for those guests enjoying a longer cruise holiday.