There are benefits of cruising with Mr Bridge on a Fred. Olsen cruise ship.
Special Mr Bridge fares across all cabin categories
Daily bridge on board and bridge fees included in the fare
Each voyage accompanied by the bridge team
Mr Bridge welcome and farewell drinks parties - only one group drinks party will be offered on the two-night mini cruises*
Special solo's fares (a bridge partner will always be found)
Extra discounts for previous passengers
Our 2018 Bridge cruises are listed below. Simply select your favourites and call Mr Bridge on 01483 489961 www.mrbridge.co.uk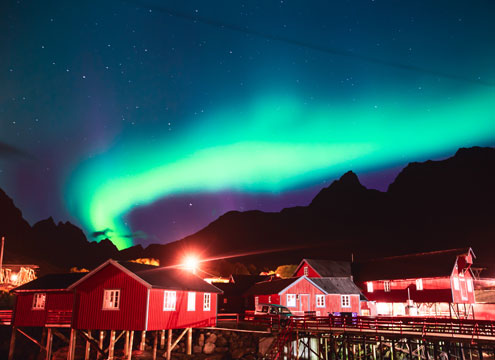 In Search of the Northernlights
10th March 2018 | 14 nights | Balmoral | L1804 | Southampton
See Norway's spectacular landscapes at their most dramatic on this unforgettable fortnight aboard Balmoral. There are chances to explore the Arctic wilderness on a husky sledding tour from Alta; marvel at the Torghatten and Seven Sisters Mountains; and go in search of the elusive Northern Lights in Tromsø. Be sure to ride the funicular in beautiful Bergen too.
Interior Rooms from £1669pp
Ocean view Rooms from
£1669pp
Superior Balcony Rooms from
£2659pp
Islands of the Mediterranean
3rd April 2018 | 17 nights | Balmoral | L1806 | Southampton

Venture into the Mediterranean on board Balmoral and take the opportunity to uncover the secrets of two beautiful Balearic Islands; succumb to the unspoilt scenery of Corsica; and marvel at the wonders of Sardinia and Sicily – all on one memorable 17 night sailing. With calls into stylish Spanish and picturesque Portuguese cities thrown in for good measure too, this cruise promises to be packed with unforgettable sights and highlights from beginning to end.
Interior Rooms from

£1809pp
Oceanview Rooms from

£2189pp


​
Superior Ocean view Rooms from
£2849pp
Superior Balcony Rooms from

£4749pp
Suites from £5229pp
Scenic Fjords of Norway
8th May 2018 | 7 nights | Balmoral | L1810 | Newcastle
On this incredible Norwegian exploration you'll take in some of the fjordland's most scenic waterways aboard Balmoral, from National Geographic's top two Natural World Heritage Sites – UNESCO-listed Nærøyfjord and Geirangerfjord – to the lesser-known, yet spellbindingly beautiful Sunnylvsfjord and Hjørundfjord. Plus with calls into Bergen, Flåm, Olden and Hellesylt, there are chance to see astonishing natural wonders, including the breathtaking Briksdal Glacier and cascading Kjosfossen Waterfall, up-close too.
Interior Rooms from £809pp
Oceanview Rooms from £949pp
​Superior Oceanview Rooms from £1139pp
Superior Balcony Rooms from £1709pp
Suites from £1809pp
Single from £1161pp
Scandinavian Capitals & St Petersburg
9th June 2018 | 14 nights | Balmoral | L1815 | Rosyth
Six incredible destinations – including three Scandinavian capitals and a culture-rich Russian gem – feature on this unforgettable itinerary. Among many highlights to discover are the delights of Copenhagen; Stockholm's multitude of museums and historic landmarks; and the treasures of spectacular St Petersburg, including Peterhof Palace and the Church of the Savior of Spilled Blood. What's more, your time spent exploring ashore is complemented by hours of relaxing scenic cruising aboard Balmoral.
Interior Rooms from £1709pp
Oceanview Rooms from £1999pp
​Superior Oceanview Rooms from £2429pp
Superior Balcony Rooms from £3519pp
Suites from £3709pp
Single from £2909pp
The Wonders of Iceland
12th August 2018 | 11 nights | Balmoral | L1824 | Newcastle
Hosted by Bernard Magee - Packed with awe-inspiring destinations and spellbinding scenic cruising, this enticing circumnavigation of Iceland is your chance to get closer to a host of incredible natural wonders. Go whale watching; take in the astonishing beauty of the Golden Circle or visit the Blue Lagoon Spa; marvel at the Godafoss 'Waterfall of the Gods'; and more. Seeing amazing landmarks such as the Eyjafjallajökull Volcano and Elephant Rock from Balmoral's decks will be an unforgettable experience too.
Interior Rooms from £1499pp
Oceanview Rooms from £1749pp
​Superior Oceanview Rooms from £2099pp
Superior Balcony Rooms from £3199pp
Suites from £3299pp
Single from £2399pp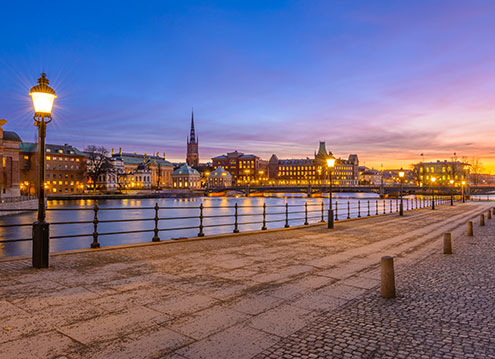 Swedish Waterways & Cities
25th September 2018 | 11 nights | Balmoral | L1831 | Newcastle
Hosted by Bernard Magee - Calls into four fascinating destinations and hours of stunning scenic cruising along some of Scandinavia's lesser-known, yet simply breathtaking waterways are combined to create an unforgettable Swedish adventure. You'll sail to Malmö for a taste of traditional Swedish life after exploring the beautiful west-coast fjords; head to the pretty island of Gotland and visit UNESCO-listed Visby; sail into Stockholm for an extended stay via the spectacular Stockholm Archipelago; and spend a day in culture-rich Gothenburg.
Interior Rooms from £1399pp
Oceanview Rooms from £1599pp
​Superior Oceanview Rooms from £1949pp
Superior Balcony Rooms from £2849pp
Suites from £2949pp
Single from £1824pp
Canaries Christmas & Funchal Fireworks
21st December 2018 | 15 nights | Balmoral | L1839 | Southampton
Celebrate Christmas and New Year in style with Fred. Olsen on this unforgettable festive sailing aboard Balmoral. From spending a relaxing Christmas Eve in Lisbon and experiencing the excitement of Christmas and Boxing Day on board your ship, to watching the spectacular New Year's Eve fireworks in Madeira, this cruise is packed with very special highlights. What's more, you'll also have chances to relax on gorgeous beaches and take in breathtaking landscapes in the Canaries; and explore historic La Coruña.
Interior Rooms from £1999pp
Oceanview Rooms from £2399pp
​Superior Oceanview Rooms from £2899pp
Superior Balcony Rooms from £4249pp
Suites from £4499pp
Single from £3299pp