Mr Bridge Cruises with Fred. Olsen | 2021 Balmoral

Available on the cruises listed below, Mr Bridge cruises will include all of the following as standard:
Daily bridge on board and bridge fees included in the fare
Each voyage accompanied by a Mr Bridge Team
Mr Bridge welcome and farewell drinks parties
Special solo's fares (a bridge partner will always be found)
Extra discounts and benefits for Oceans Members
Morning seminars and afternoon bridge on days at sea
Canary Islands & Madeira Winter Warmth
6th Jan 2021 | 14 nights | Balmoral | L2101 | Southampton
After all the excitement, stress and strain of the hectic festive season, this enticing escape to the winter warmth of the beautiful Canaries and Madeira is the perfect way to settle into the new year.
You'll have chances to unwind on Gran Canaria's golden sands; marvel at the volcanic landscapes of Tenerife and Lanzarote; explore the verdant lands of La Palma; and stimulate your senses with Madeira's fragrant gardens.
Before and after your island hopping adventures, two picturesque mainland cities provide plenty of highlights: Lisbon and La Coruña boast an abundance of architectural, historical and cultural delights.
Prices from:
Interior Cabin

£1,599pp
Ocean View Cabin

£1,759pp


​
Superior Ocean View Cabin
£2,079pp
Superior Balcony

£2,979pp
Balcony Suite £3,119pp
Single Cabin

£2,489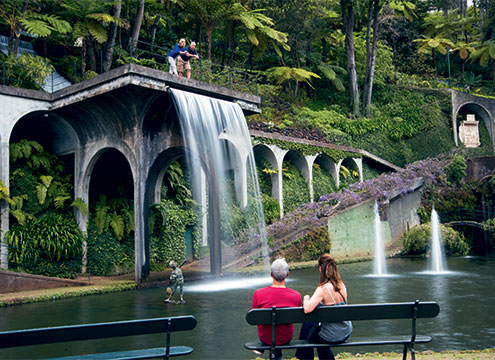 Exploring the Capitals of the Baltic
13th May 2021 | 14 nights | Balmoral | L2114 | Newcastle
Combining visits to intoxicating destinations, including five capital cities, with spellbinding scenic cruising, this classic Baltic exploration will have you captivated from the moment you set sail.
Revel in the artistic, historic and cultural attractions of three Scandinavian capitals – Copenhagen, Oslo and Stockholm; and experience unforgettable navigations of the sprawling Stockholm archipelago.
You're sure to be left spellbound by the enchanting old towns of Riga and Tallinn, as well spectacular palaces, grandiose churches, iconic landmarks and quintessential Russian ballet in St Petersburg.
Prices from:
Interior Cabin

£1,899pp
Ocean View Cabin

£2,279pp


​
Superior Ocean View Cabin
£2,699pp
Superior Balcony

£3,869pp
Balcony Suite £4,179pp
Single Cabin

£3,229
Terms & Conditions
These Terms and Conditions are in addition to Fred. Olsen's standard Terms and Conditions which are available on Fred. Olsen's website, www.fredolsencruises.com and on request. Both must be read before booking. Prices are per person, based on standard occupancy of the lead-in room, subject to availability. Prices are capacity controlled and may change at any time. Call for latest prices. Cruise descriptions include optional, chargeable experiences that may be enjoyed independently and/or with optional Fred. Olsen Shore Tours. Shore Tours are subject to availability and service operation. Some ports may be at anchor, intermediate days are at sea. We reserve the right to amend itineraries for operational reasons. *All Inclusive upgrade covers selected house wines by the glass, selected beers, house spirits and soft drinks, a Bar Manager's special and a whisky liqueur subject to availability. Tours, tips, premium drinks, medical facilities and other spend, during travel to the ship and while on board, are not included. Any additional expenditure will need to be paid separately. All Inclusive upgrade is charged at £19 per person per night for cruises of 6 nights or more (£35 per person per night for cruises of 1-5 nights). Refer to Fred. Olsen's website for full terms and conditions. Reduced solo fares available on selected sailings, on selected grades, ask for details. E&OE