What to expect when our Fleet meet in Funchal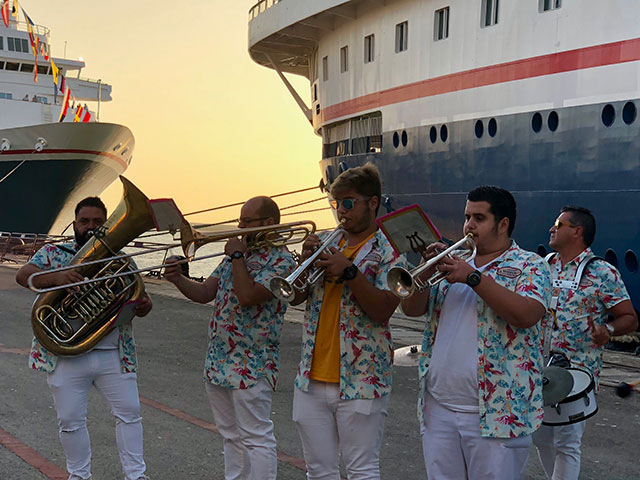 We have created a wonderful range of special celebrations for you to enjoy at our Fleet in Funchal event on 9th November 2023, when Bolette, Borealis and Balmoral all meet together at the beautiful garden island of Madeira. These exciting activities will keep you entertained throughout the day, and will provide memorable experiences, including an epic sailaway party when all three ships depart into the sunset together.
Experience Funchal
Shuttle Bus
Guests who would like to explore Funchal at their own leisure can take our shuttle bus to discover more about this beautiful city and its surrounding areas.
Funchal Treasure Hunt
We've been working with our friends in Funchal to put together an exclusive Treasure Hunt for our guests around the city, as a fun way to show you the lovely island of Madeira, and so you can experience the best sights and events on offer.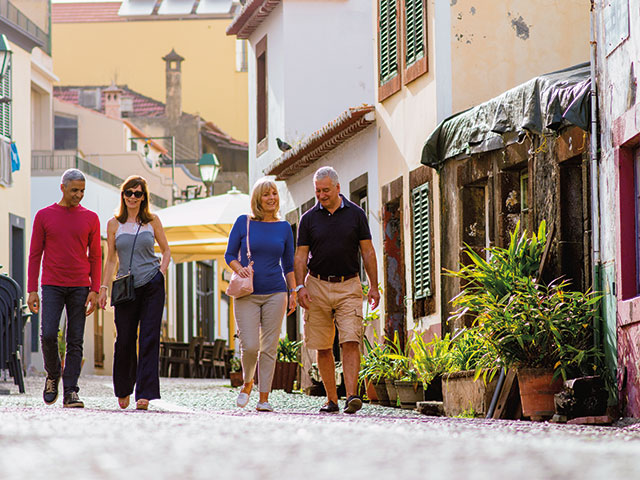 Quayside Celebrations
Welcome to Funchal
Join us on the quayside as the locals in Funchal give us a very warm welcome with a carnival celebration!
The afternoon celebrations begin as our Captains, Hotel Managers and Chief Officers unite to greet you and introduce the entertainment for the afternoon.
Live Music and Entertainment
Join us for more fun and entertainment on the quayside with live music, competitions, battle of the bartenders and our inter-ship tug of war. Choose your team to cheer on at the sidelines as the crew from our ships go head to head.
On Board
Explore the Fleet
We'd love to welcome you aboard each of our other ships, so you can explore them and discover more about the Fred. Olsen fleet - elegant lounges and restaurants, wide-open deck spaces, and the wonderful art collection curated by Fred. Olsen himself; and of course meet our outstanding crews, who will be on hand to tell you what they love the most.
Live Orchestra
Take a moment onboard to soak up the atmosphere as our Orchestra create the perfect background music to enjoy with a complimentary drink.
Live Music
Head on board the ship of your choice and visit the Aft Deck for some live music from guest entertainers.
Sailaway Parties
Time to wave goodbye to the fleet as we leave Funchal in style, with the ultimate Sailaway Party on board each ship. Join our crew and fellow guests with a cocktail in hand, as we sail into the sunset.