Whales, Waterfalls & Geysers of Iceland
Departed 18th Jun 2022
9 nights
Sails from Belfast
Borealis
S2216BFS

This cruise has now set sail.
You're in for an unforgettable adventure, as you go in search of the wonders and wildlife of Iceland's beautiful landscapes and waterways.[ReadMoreMob] From Reykjavik, take a tour to witness the natural power of the Gullfoss Waterfall and gushing Geysir hot springs; and, within the Westfjords, perhaps take the opportunity to take a boat tour to Vigur Island from Ísafjörður, to watch puffins in their natural habitat. Borealis takes you on a journey to see the coastal Hornstrandir cliffs, home to the Elf King and Queen, and the dragon tail-like peaks of Drangaskord, too.
Visit Akureyri, ideally placed for tours to the Godafoss 'Waterfall of the Gods' and tranquil Lake Mývatn. For an experience of a lifetime, join a boat tour seeking out humpback and minke whales, dolphins and porpoises living freely in the surrounding waters. After Akureyri, a relaxing evening of scenic cruising takes in Eyjafjörður and verdant, sparselly populated Hrísey, before you cruise by Borgarfjordur Eystri – home to a large population of elves, according to local folklore – en route to Seyðisfjörður, where you can savour scenes of towering mountains and colourful houses; or perhaps tour to the enchanting Skálanes Nature and Heritage Centre. What's more, with the help and guidance of ORCA conservationists who'll join on board for your adventure, you may get to spot whales whilst out to sea, learn of their nature and play a part in assisting with their conservation.
×
Belfast, Northern Ireland
Jun 18 | Depart - early afternoon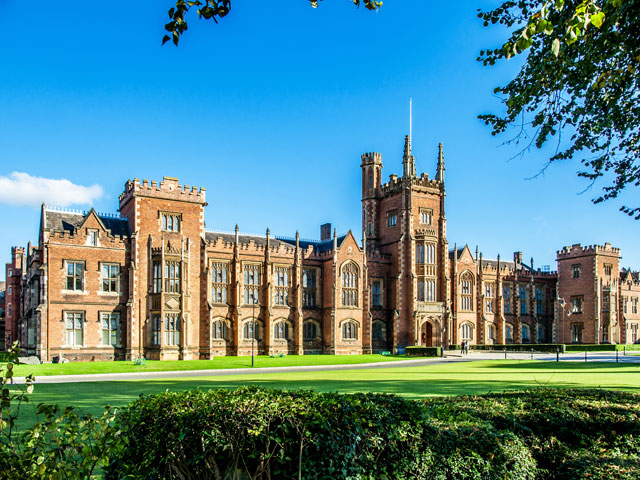 Belfast is the largest city and capital of Northern Ireland. Located on the banks of the River Lagan, it has a strong maritime connection – it was once home to the biggest shipyard in the world, the infamous Harland & Wolff shipyard, where the iconic RMS Titanic was built. The city is also home to the prestigious Queen's University and the Ulster Museum, which celebrates Northern Irish history. In addition, Belfast is a great starting point for visiting the impressive Giant's Causeway in County Antrim.
Share Itinerary
Reykjavík, Iceland
Jun 20 - 21 | Arrive - early afternoon | Depart - early evening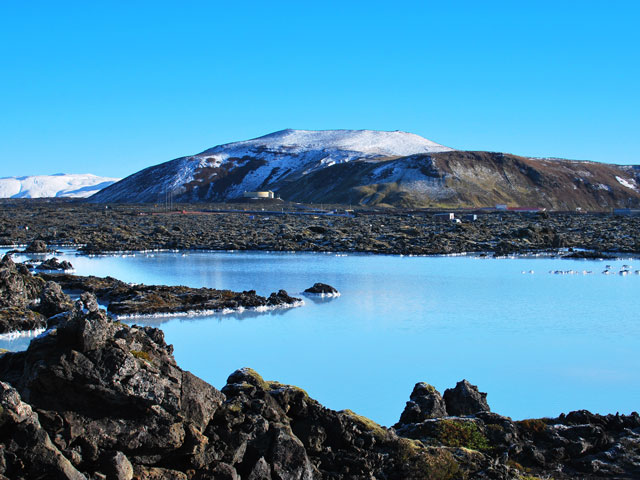 Reykjavík, Iceland's stunning coastal capital and cultural centre, is the world's most northerly capital. The city combines colourful buildings, creative people, extraordinary design, and some of the country's most beautiful natural wonders. This cosmopolitan city is home to the Althing, the world's oldest parliament, the National and Saga Museums, which trace Iceland's Viking history and many galleries and exhibitions including the outstanding Reykjavík Art Museum. The capital has benefited from a surge in high-quality restaurant openings, offering a broad mix of creative cuisine. Daytime cafés switch to restaurants and bars at night where tapas, concept dining, and burger joints all sit comfortably together. Its location in southwest Iceland, characterised by vast peninsulas, coves, straits, and islands, means Reykjavík is within easy reach of several must-see geological attractions. The iconic Golden Circle Trail includes the Thingvellir National Park, the renowned Gullfoss Waterfall, and the Geysir Hot Springs. It is also home to Nauthólsvík Geothermal Beach, Reykjavík's little bit of paradise, where cold sea and hot geothermal waters meet to produce warm waters, and offers hot tubs, steam baths and various water sports to try.
Share Itinerary
Ísafjörður, Iceland
Jun 22 | Arrive - early morning | Depart - late afternoon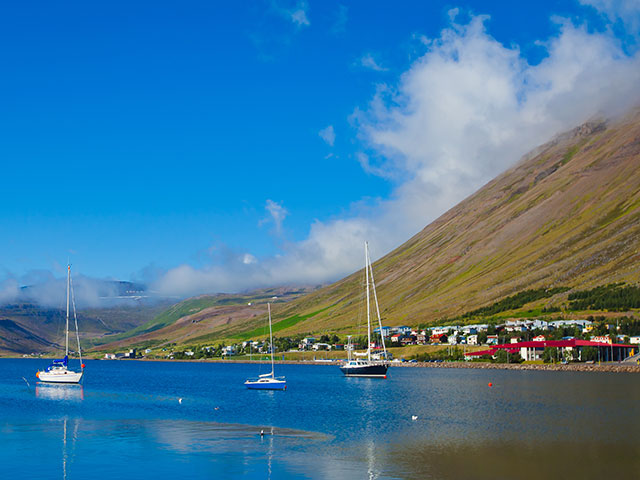 Ísafjörður has been one of Iceland's busiest and most important fishing and trading centres for over 250 years. Perched on the peninsular of the Westfjords, it's beautifully isolated and is set against a backdrop of steep mountains and an arcing spit that extends out into the deep Skutulsfjörður.
Share Itinerary
Cruising by Hornstrandir, Iceland
Jun 22 | Arrive - early evening | Depart - late evening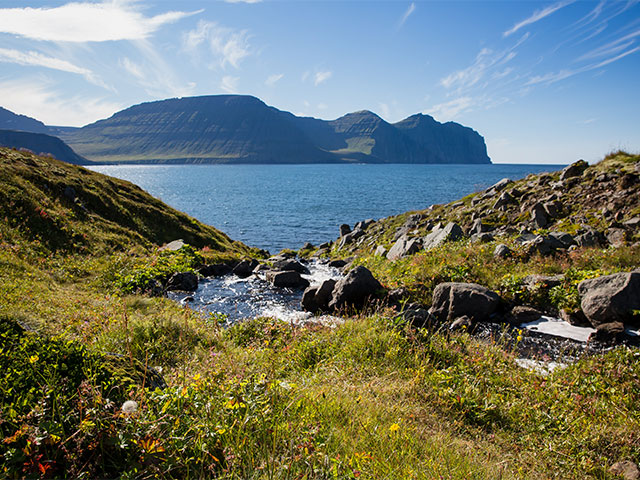 Hornstrandir – the King and Queen of Cliffs – is home to huge numbers of migrating birds every year, with fulmars, guillemots, kittiwakes, puffins and razorbills often seen perched on the rugged rocky ledges.
Soaring 500 metres into the sky, this incredible structure dominates that landscape at the tip of Iceland's mystical, remote Hornstrandir Nature Reserve. You'll have unrivalled views as you glide by on board your smaller, more intimate cruise ship.
Share Itinerary
Cruising Drangaskörð, Iceland
Jun 22 | Arrive - late evening | Depart - late evening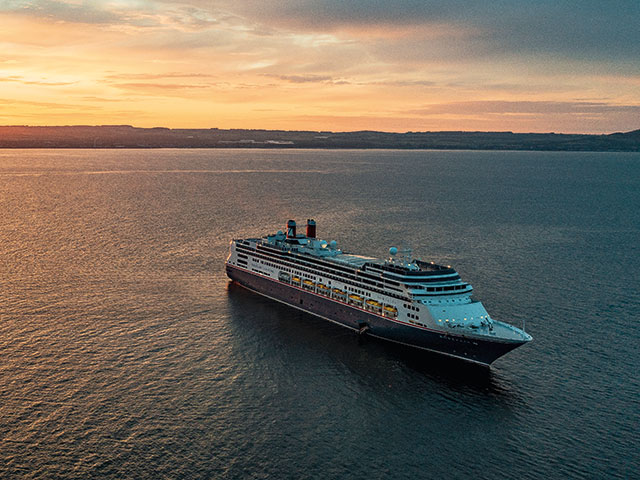 One of the most unique natural wonders in Iceland, the remarkable Drangaskörð is a collection of dragon tail-like pinnacles rising from the sea and dominating the skyline of the breathtaking Westfjords.
An awe-inspiring sight, Drangaskörð is among Iceland's most prominent landmarks and is best seen from the water. Aboard your smaller cruise ship, you'll be presented with unspolit views of this spectacular attraction and simply unmissable photo opportunities.
Share Itinerary
Akureyri, Iceland
Jun 23 | Arrive - early morning | Depart - late afternoon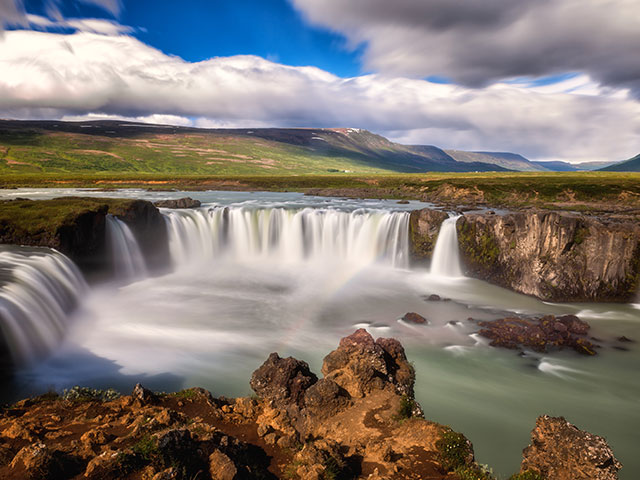 Nicknamed the 'Capital of the North', Akureyri is an important port and fishing centre. Here, you can gain an insight into Icelandic culture and history at the many museums, galleries and exhibitions. The area is considered one of the best places in the world for whale watching and is also the starting point for discovering Iceland's iconic natural wonders such as the Godafoss Waterfall and Lake Mývatn.
Share Itinerary
Cruising Eyjafjörður, Iceland
Jun 23 | Arrive - late afternoon | Depart - early evening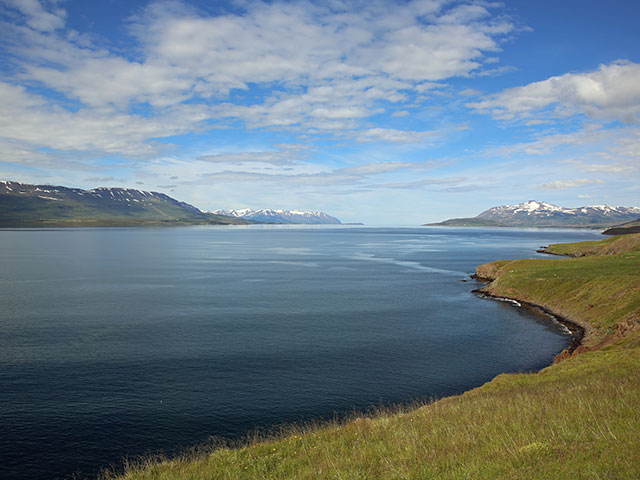 The magnificent Eyjafjörður is the longest fjord in Iceland. Situated at the edge of the Arctic circle, the fjord lies on the migratory routes of many species of whales and birds so it's the perfect place to observe fascinating wildlife in their natural habitat.
The Eyjafjörður is narrow, so during a scenic cruise through the fjord, you'll get closer to the stunning natural landscapes, creating incredible photo opportunities.
Share Itinerary
Cruising by Hrisey, Iceland
Jun 23 | Arrive - early evening | Depart - early evening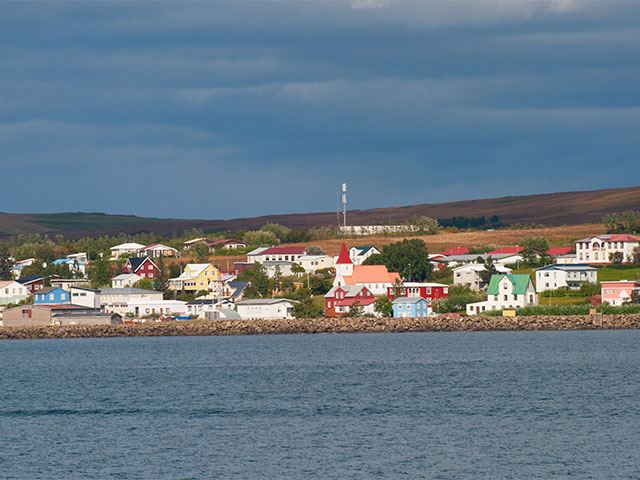 Pretty Hrisey Island is known as the 'Pearl of the Eyjafjordur'. It is Iceland's second largest island, yet only around 200 people live here in one tiny fishing village. Those who do live on Hrisey share the flat green lands with about 40 bird species, including ptarmigans and Arctic terns. Framed by incredible mountainous landscapes and surrounded by the still waters of the Eyjafjordur, Hrisey is a delight to see as you glide along the longest fjord in Iceland.
Share Itinerary
Crossing the Icelandic Arctic Circle, Iceland
Jun 23 | Arrive - late evening | Depart - late evening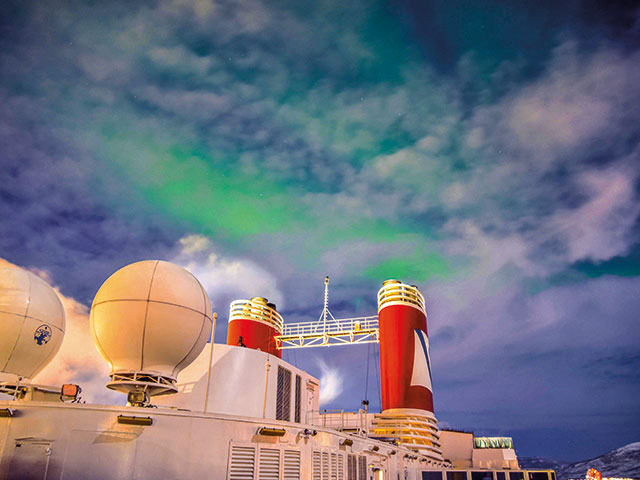 Crossing the Arctic Circle takes you into the lands of prolonged days and midnight sun. It is visible on a map - north of which the sun can be seen above the horizon even at midnight during the summer months.
However, during the winter the sun stays below the horizon for most of the day. During the cold winter months, light is provided by the moon and stars in addition to the elusive but spell-binding Northern Lights.
Share Itinerary
Cruising Grímsey, Iceland
Jun 23 | Arrive - late evening | Depart - late evening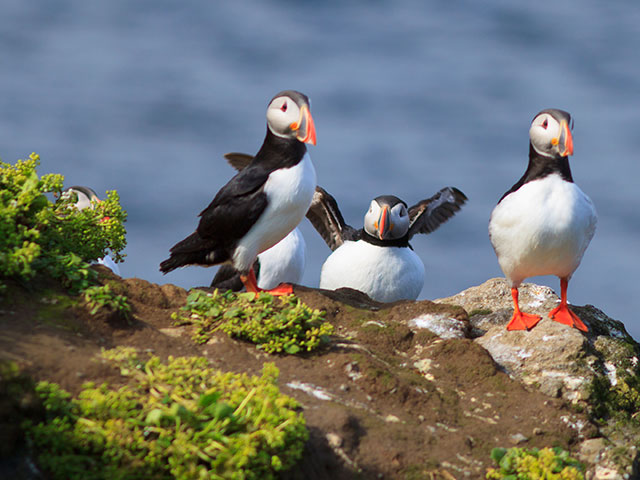 Surrounded by the glorious Arctic Ocean and located on the edge of the Arctic Circle, Grímsey Island - Iceland's northernmost inhabited territory - is home to over a hundred people and over a million seabirds of varying species that perch themselves on the island's stunning cliff faces.
During a scenic cruise around the shores of this tranquil, unmolested bird watchers paradise you'll spot puffins, razorbills, guillemots and many more thriving in their natural habitat - an unforgettable sight.
Share Itinerary
Cruising Borgarfjörður Eystri, Iceland
Jun 24 | Arrive - early morning | Depart - early morning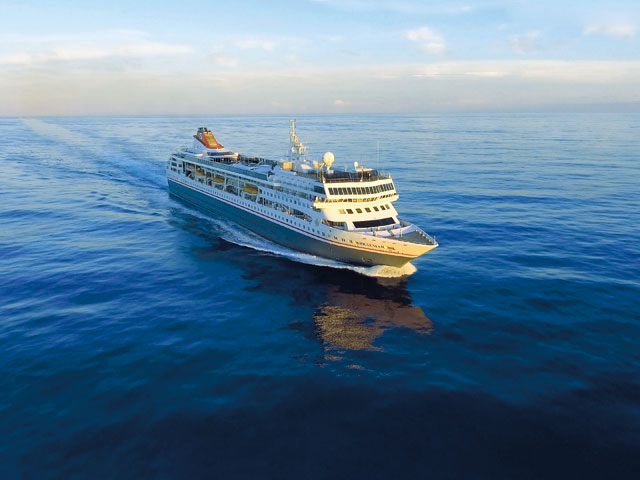 The beautiful Borgarfjörður Eystri fjord in Eastern Iceland is among Europe's most stunning destinations.
Regarded as a hiker's paradise, Borgarfjörður Eystri – a European Destination of Excellence – is renowned for its craggy shores, steep cliffs and the 1136-metre-high Dyrfjöll Mountains, which create an incredible backdrop of spectacular sights to captivate you as your ship sails the fjord's sumptuous blue waters.
Be sure to keep an eye on the shores to see the traditional fishing villages and spot native birds, including Puffins, Fulmar, Kittiwake and Eider Duck perched on the marshy ledges.
Share Itinerary
Seyðisfjörður, Iceland
Jun 24 | Arrive - early morning | Depart - early evening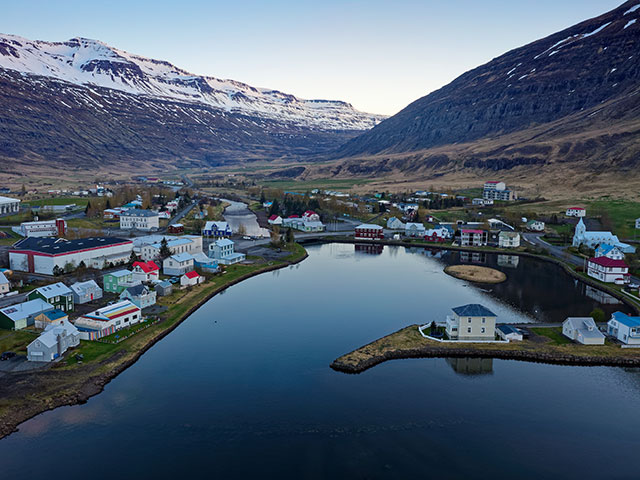 Nestled in between the beautiful Mount Strandartindur and Mount Bjolfur in the Eastfjords of Iceland, lies the tranquil town of Seyðisfjörður. Regarded as one of Iceland's most picturesque towns, Seyðisfjörður's remoteness makes a visit here even more special. The valley above the town echoes the sound of the 25 thundering waterfalls formed by the river Fjaroara as it cascades down to a lagoon at the head of the fjord. With its small population of some 800 people, Seyðisfjörður has a relaxed atmosphere and offers a range of cultural and outdoor activities, unique dining experiences and various shops for families and explorers to enjoy. The Skaftfell Centre for Visual Art makes for a quaint cultural visit and for those intending to spend some time in the great outdoors, fishing, cycling, golf and kayaking are all on hand in this welcoming town.
Share Itinerary
Liverpool, England
Jun 27 | Arrive - early morning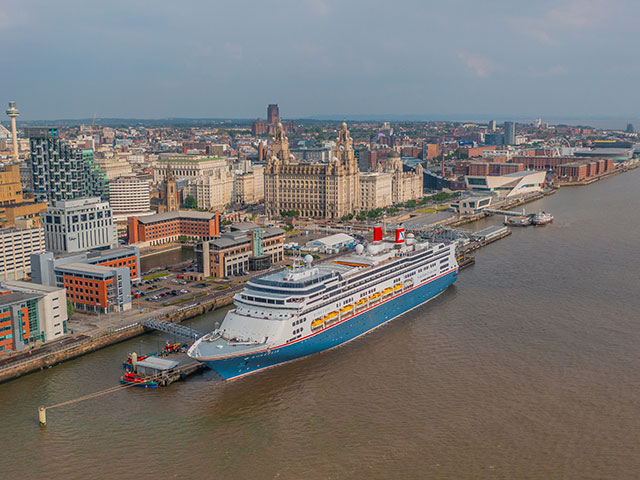 Liverpool is one of Britain's most iconic and interesting cities, and famously home to the Cavern Club and The Beatles.

Liverpool - a former European Capital of Culture - is globally-renowned for its music, arts, culture and diverse architecture, and attracts visitors from around the globe.

A busy port city, Liverpool is also known for its historic waterfront district and Albert Dock, where some of the city's best known galleries and museums can be found. The Tate Gallery, International Slavery Museum and 'The Beatles Story' exhibition are easily found on foot, and sit alongside the largest collection of Grade One listed buildings in the UK, including the iconic Liver Building and a number of structures associated with the ill-fated RMS Titanic.
Share Itinerary